The Cabin,
by
Natasha Preston
Publication:
September 6, 2016, by Sourcebooks Fire
Genre:
Young Adult Fiction, Contemporary, Thriller
Pages:
327
Format:
Paperback
Source:
Purchased
Rating:
There may only be one killer, but no one is innocent in this new thriller from Natasha Preston, author of The Cellar and Awake.
When Mackenzie treks to a secluded cabin in the woods with six friends, she expects a fun weekend of partying, drinking, and hookups. But when they wake to find two of their own dead and covered in blood, it's clear there's a killer among them.
As the police try to unravel the case, Mackenzie launches her own investigation. Before long secrets start to emerge, revealing a sinister web of sins among the original seven friends. The killer is still free. Every one of them is a suspect. And Mackenzie starts to realize that no one is innocent…
My Thoughts:
The Cabin was highly anticipated by me, as I really wanted to read another good psychological thriller by Natasha Preston. I have previously read two of the authors' books: Awake and The Cellar, and reading about the summary of this one really impressed me and made me excited. It's rare to find psychological thrillers for YA readers, and this one was a pure success. It kept me guessing, sitting in suspense, and left me wondering about who in my life I should trust, and who I should not. While it was not written in the fastest pace possible and in the writing style I prefer as a reader, it was an excellent read that I recommend to all of you.
The story unfolds when a group of six friends head off to a cabin to spend the weekend partying and celebrating their summer. Mackenzie, our protagonist, is not too excited about the idea, as she will be forced to spend time with Josh, a guy who deceived her and who she does not approve her best friend of dating. While there, she meets Josh's brother, Blake, and all goes well until everyone wakes up the next morning to find two of them dead. Murdered. The police suggest that there is a certain chance that the murderer is one of the four left, causing Mackenzie to question all she's ever known and who to trust.
This book certainly started in a whirl. It began as fast-paced, and I kept waiting for the murder to happen; I was so intrigued. After it happened, my expectations fell as the book's plot began to slow down as we readers tried to find murder suspects and try to see who is innocent or not. Eventually, the pace picked up as another person was murdered, and the book became entertaining once more. The ending was super shocking, and left me wanting more, though only because it fell short in the last few sentences. I wish we had another chapter or epilogue to really close it. Once you feel like the story is closing, it actually isn't, and more suspense is left.
The author really succeeded at capturing a nice romance: the one between Blake and Mackenzie. While readers may suspect that it was rushed, I really enjoyed it and supported it.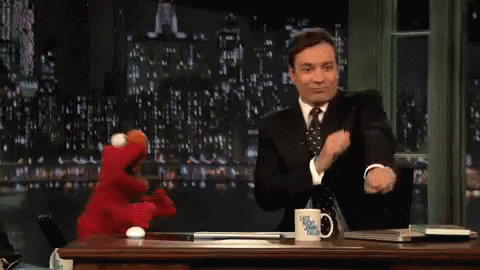 The Cabin initiated as a boring read that *seemed* predictable. It really wasn't, and I was wrong. Although it was lacking through the middle, the story eventually picked up once again and totally impressed me. I can't wait for more of Natasha Preston's work.
What are some GOOD YA thrillers?