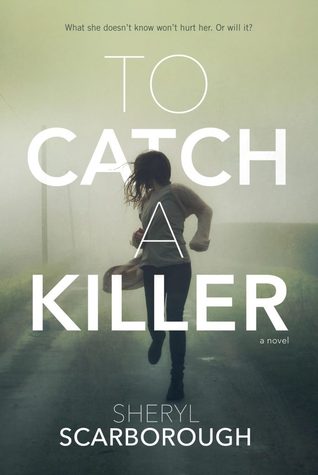 To Catch a Killer (Erin Blake #1),
by
Sheryl Scarborough
Publication:
February 7, 2017, by Tor Teen
Genre:
Young Adult Fiction, Mystery, Contemporary
Pages:
320
Format:
Hardcover
Source:
Publisher
Rating:
Erin Blake has one of those names. A name that, like Natalee Holloway or Elizabeth Smart, is inextricably linked to a grisly crime. As a toddler, Erin survived for three days alongside the corpse of her murdered mother, and the case—which remains unsolved—fascinated a nation. Her father's identity unknown, Erin was taken in by her mother's best friend and has become a relatively normal teen in spite of the looming questions about her past.
Fourteen years later, Erin is once again at the center of a brutal homicide when she finds the body of her biology teacher. When questioned by the police, Erin tells almost the whole truth, but never voices her suspicions that her mother's killer has struck again in order to protect the casework she's secretly doing on her own.
Inspired by her uncle, an FBI agent, Erin has ramped up her forensic hobby into a full-blown cold-case investigation. This new murder makes her certain she's close to the truth, but when all the evidence starts to point the authorities straight to Erin, she turns to her longtime crush (and fellow suspect) Journey Michaels to help her crack the case before it's too late.
My Thoughts:
DNF @ 100 pages
UGH. I really wanted to like this one — there has been a lot of raving involved with this book (and the entire series) so I expected that I would like this one. However, with the mix of (A) weird names (B) a weird mystery and (C) an unlikeable protagonist, I quickly came to realize that this book wasn't for me. It was just so boring, and unrealistic. I have only read a few books where I felt that the main character was so unlikeable, and this was the case with Erin. I felt that everything about her was too good to be true, including her forensics knowledge and the fact that her teachers and adults around her liked her so much.
To Catch a Killer bored the heck out of me, and by the hundredth page, I realized that I didn't care about solving the mystery. I was struggling to get through the book, let alone care about the ending.
This was a huge disappointment; I really wanted more, and I didn't get that. I really tried to enjoy it, as I usually love YA mysteries, but this seemed to be a rip-off of a Nancy Drew book. I'm over those kinds of know-it-all main characters.
*A review copy was provided by the publisher in exchange for a honest review. Thank you so much!*