Revenge, Ice Cream, and Other Things Best Served Cold (Broken Hearts and Revenge #2),
by
Katie Finn
Publication:
May 5, 2015, by Feiwel and Friends
Genre:
Young Adult Fiction, Contemporary, Romance
Pages:
400
Format:
Paperback
Source:
Purchased
Rating:
The war rages on between Gemma and Hallie in the second installment of the Broken Hearts and Revenge series.
After the humiliating events on the 4th of July, Gemma's trying to handle the fact that Hallie knew who she was all along, and she was the one who stole Teddy from her. Gemma vows revenge, but things get more complicated than she planned. Ford, Gemma's long-time crush, has arrived in the Hamptons cuter than ever. Josh is refusing to speak to her after she lied to him, and Teddy is playing champion to his beloved Marsh Warbler (in Gemma's backyard, no less).
Gemma and Hallie find themselves locked in an escalating revenge cycle. Just when Gemma thinks she has the upper hand, the biggest bombshell of all is dropped. And it's one that threatens to change her life forever. This exciting sequel to Broken Hearts, Fences, and Other Things To Mend will leave you begging for the third installment.
My Thoughts:
The last time I took a look at this cover, I was sitting in the car, with the windows rolled down, the world moving around me as I travelled through my favourite place in the world: California. California is the place where you want to read books like these, books from Katie Finn or Morgan Matson, however you would like to call her. I read this on my way to and from San Diego, a city that was promising and left me wanting more; a day dream certainly isn't enough. I spent a steaming hot August afternoon in the Gaslamp Quarter, though my mind constantly flew back to this book. I abruptly put it down in the middle of the plot because I needed to leave, though I must say that, my friends, Revenge, Ice Cream, and Other Things Best Served Cold was absolutely nourishing and fabulous. There's nothing better than a good ole book full of drama and messed up characters. Katie Finn does it best.
Some may find the story of Gemma and Hallie to be over-exaggerated, unreal although it is fiction after all. I completely disagree with this; this contemporary-romance is full of drama that most likely is occurring in someone's life right now. Please excuse me for being a little lost on the plot of this novel; it has been many, many months since I read it and devoured it quite quickly; in fact, it was over the course of a day. So, since I read this a while ago and need a refresher, let's format this review into a top six list of reasons why I really enjoyed Revenge, Ice Cream, and Other Things Best Served Cold in the midst of summertime. Gosh, what would I do for hot weather and suntans right now.
Top Six Reasons Why Katie Finn Will Not Disappoint This Time Around:
1. Because, duh, this is a continuation of the first book!
The plot takes place immediately from where Broken Hearts and Revenge ended, and boy was I excited. When I read this, it was over a year after I read the first book, and I was quite afraid that I wasn't going to get a thorough refresher of the events of the first novel. Well, I was pleased. Finn reveals a few new details concerning Gemma's life after the disastrous Fourth of July, and little by little, everything came together and I became obsessed with this series once more. I just have come to realize how much I needed the last book; my life depends on it. *winks* I adored the first book a little more than this one as a result of pacing (this one did get a little boring at times, but we could blame that on how mesmerized I was in California), though I was quite pleased.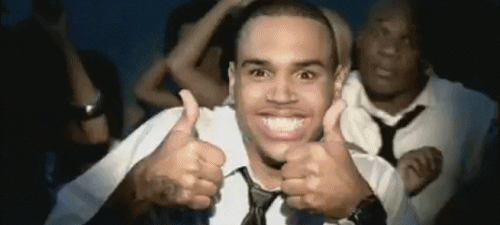 So for a while I was Team Josh, because he is the hugest heartthrob, but as the scandal between Gemma and Hallie strengthened, I was torn between both Josh and Teddy, who I would classify as the bad boy. I LOVE THEM BOTH. I spent the majority of this book crossing my fingers so Gemma would stop complaining and so she could get back together with Josh. It needed to happen ASAP. And sadly, for the purposes of censorship, I am unable to tell you the outcome. Let's say things turned out a little better than first expected.
HOLY COW. So I expected a bombshell only because the synopsis spoke about one, but little did I know that it would be that huge and life-changing for Gemma. This was a part where I realized how small the world actually is and how people could be put in situations together even if they despise the idea of it. I JUST WANT TO SEE WHERE THIS WILL DEVELOP. I also adore the fact that this is a trilogy; some people think that contemporary romances are only meant to be standalones, but I DISAGREE completely; every author has the potential to create a series that features romance, fluff and drama that would beat Gossip Girl if put to the test. This sequel was a bombardment of giggles, constant blows to each character and envy. I loved it.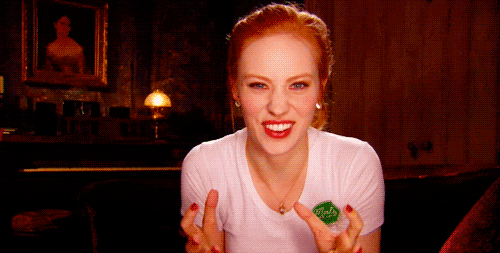 4. Gemma. I don't think we need to really explain that.
If you read the first book of this series—which you should have or else you SHOULDN'T be reading this review—you must have loved Gemma. I know I did, and I found her different from many characters in contemporary romances. She's the kind of person I'd personally want to be friends with: honest, though a clear risk-taker who knows what she wants in life and will do anything to achieve it. This attitude continued to this novel and every time she beat Hallie in their never-ending feud, my inner crowd went wild. As you can see, I'm a huge fan.
5. How easy it is to read (and love) this book.
Katie (Morgan) is one of my favourite authors for the reason that I find it so easy to read her novels. I easily get invested in the story, and it takes so much time for me to leave the world of the characters because they seem so realistic and the writing style is just beautiful. I cannot help but beg everyone to pick up this series when they feel like they need a pick-me-up read.
GRAB THIS ONE ASAP. (The only flaw was the boringness and the lengthiness of the book—400 pages is a little too long for a contemporary-romance that is in a trilogy.)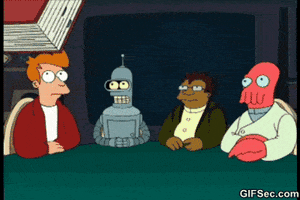 I'm not as upset as much as the robot here, okay?
Revenge, Ice Cream, and Other Things Best Served Cold is full of drama and it is an excellent progression of Gemma and Hallie's story/feud that seems to never end. Add romance and beautiful writing into the mix and we have a lovely read for the summertime or any time of the year.
Do you know of any contemporary-romance stories that are in a trilogy or lengthy series?