Persepolis: The Story of a Childhood,
by
Marjane Satrapi
Publication:
June 1, 2004, by Pantheon
Genre:
Non-Fiction, Graphic Novel, Memoir
Pages:
153
Format:
Hardcover
Source:
Borrowed
Rating:
½
Wise, funny, and heartbreaking, Persepolis is Marjane Satrapi's memoir of growing up in Iran during the Islamic Revolution. In powerful black-and-white comic strip images, Satrapi tells the story of her life in Tehran from ages six to fourteen, years that saw the overthrow of the Shah's regime, the triumph of the Islamic Revolution, and the devastating effects of war with Iraq. The intelligent and outspoken only child of committed Marxists and the great-granddaughter of one of Iran's last emperors, Marjane bears witness to a childhood uniquely entwined with the history of her country.
Persepolis paints an unforgettable portrait of daily life in Iran and of the bewildering contradictions between home life and public life. Marjane's child's-eye view of dethroned emperors, state-sanctioned whippings, and heroes of the revolution allows us to learn as she does the history of this fascinating country and of her own extraordinary family. Intensely personal, profoundly political, and wholly original, Persepolis is at once a story of growing up and a reminder of the human cost of war and political repression. It shows how we carry on, with laughter and tears, in the face of absurdity. And, finally, it introduces us to an irresistible little girl with whom we cannot help but fall in love.
My Thoughts:
You can't even imagine how long it has taken me to write this review. Eight months, maybe? Nevertheless, I LOVED it. This is the second graphic novel memoir that I have read, and it was so intelligent and unique. It definitely gave me a new outlook on the Iranian Revolution, an event I previously read about in Marina Nemat's Prisoner of Tehran (if you read that and enjoyed it, then this will be just as good). Persepolis is an outlook on crises in the Middle East, and I completely recommend it for anyone of any age. We often hear about what the governments' roles are in these types of situations, however we have limited information as to what citizens are enduring. Marjane Satrapi provided us with this information, and I have grown a bigger sympathy for people because of this memoir. It has made me a better person, I can admit.
Persepolis paints a picture of Marjane's life and how she overcame the many struggles she faced. It's a deep story that is much more than what meets the eye. I adored it so much and found that the graphic novel style imagery just made the book's plot fly by faster. And to be quite honest, the book itself was absolutely in-depth to the point that it felt like fiction. Marjane's story felt like something an author wrote to make readers intrigued. However, this is valid and legitimate, proving that people's lives can be so complex to the extent that we feel that it is totally unreal.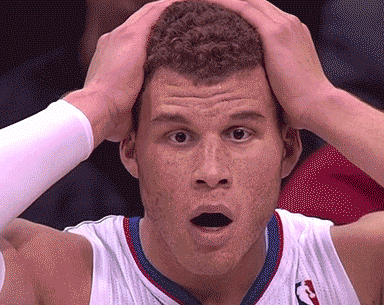 I now feel intrigued to read more of Marjane's writing - I want to see how her story continues and how she became the person that she is. It's not everyday where you get to read a story like this, and I feel quite lucky that this book was chosen as a required read for my English class. It boosted my interest, simply because it is a graphic novel (and I once had an Archie phase so this made me nostalgic in a way) and because it was promising. It holds a unique topic that our world needs to talk about more often. It's an influential, inspiring story that can teach everyone that all we need is a little hope, that no giving up should ever occur or else that'll tear us down.
Marjane's writing was also easy to read with bits and pieces of depth that is up for interpretation and analyzing. I love analyzing books as I read, so I definitely found many hidden messages in between the lines. I just can't get this out of my head, so I actually am going to request the sequel from my local library so I can see the continuation. It's SO good, and I feel like we need to raise awareness of these unknown books. GO MEMOIRS.
I am begging you to pick this up. IT IS WORTH IT and one of the best books I have read in English class. There's just so much to talk about, so let's have a discussion about this!

Are there any other graphic novel memoirs out there?