Royally Lost,
by
Angie Stanton
Publication:
May 6, 2014, by HarperTeen
Genre:
Young Adult Fiction, Contemporary, Romance
Pages:
336
Format:
Paperback
Source:
Purchased
Rating:
½
Dragged on a family trip to Europe's ancient cities, Becca wants nothing more than to go home. Trapped with her emotionally distant father, over-eager stepmother, and a brother who only wants to hook up with European hotties, Becca is miserable. That is until she meets Nikolai, a guy as mysterious as he is handsome. And she unknowingly finds herself with a runaway prince.
Nikolai has everything a guy could ask for-he's crown prince, heir to the throne, and girls adore him. But the one thing he doesn't have...is freedom. Staging a coup, he flees his kingdom and goes undercover on his own European tour.
When Nikolai and Becca meet, it's their differences that draw them together. Sparks fly as they share a whirlwind of adventures, all the while dodging his royal guard. But Becca's family vacation ends in a matter of days. Will Nikolai and Becca be forced to say goodbye forever, will his destiny catch up to him, or will they change history forever?
My Thoughts:
Royally Lost
is such a lovely, intriguing story that makes you want to hop on a plane to Prague and fall in love with a hot European guy who will throw you on a motorcycle.
I read this story of Becca's when on vacation a few months ago, and for some reason (SCHOOL), I had to set this review aside.
I will try my very best to write this as if I just read it last night. This is an addicting, memorable (insert every positive adjective here) novel about falling in love (even at first sight) and how teenagers, even, can make relationships work. We have two different cultures clashing, seeming as if the two characters were stuck in a time frame that did not suit them whatsoever. We had Nikolai, who is the Crown Prince of Mondovia, and Becca, who is the protagonist, on summer vacation on this ultra-hip river cruise with her brother, dad and stepmother, who she *kind-of* despises. Forget about the *kind-of,* SHE DOES despise her.
This book is basically everything you can imagine. It's about a snobby teenager who is completely upset with her life's situation. She is moping on this summer vacation of hers because right after, she'll be going off to an university she isn't so glad on attending because she split from her boyfriend. It has to be the boys, as usual. One day, she meets Nikolai, who immediately catches her eye, and they both find that their bond is strong. He follows Becca and her family off to each stop of their European trip, but a secret lies in the middle of this all: he ran away from his palace to seek independence.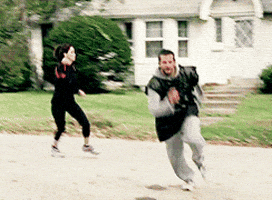 And we find ourselves feeling hyper over one question: will their bond survive? MWA HA HA HA HA. One would expect that the author would purposely put obstacles in to break the characters apart because it's expected that they will end up together. Angie Stanton kind of mended a different kind of outcome for Nikolai and Becca. Their love story certainly isn't a Romeo and Juliet one, showing that they are destined together. I guess that they only spent so much time together because (A) they were bored, (B) they decided to rebel against the norm that their parents expect them to live in and (C) they both were attractive? A major flaw was that I felt no real connection between the two characters. Maybe there was a physical attraction, but I obviously couldn't sense any of that.
This is a light read, nevertheless. I didn't expect it to unwind with plot twists and suspense that would cause me to run to the nearest bookstore to search for more at the nearest moment. It stayed at the same base as my expectations, and I must say that I was certainly glad to see that outcome. In the end, it was pretty enjoyable, but lacked connection, whether it was a connection between the characters or a connection between the rest of the plot, tying into the ending. Each section of the plot seemed to be separate, placed there for reasons only tying to readers' enjoyment. Nonetheless, I must say that I did not enjoy this pieced plot.
Stanton tried to create foil characters. Becca was the stupid (I said it!), plain-Jane character who basically thought that everything she wants would come to her in a snap of her polished fingers. Nikolai was the basic, attractive Prince who rebelled because duh, he didn't want to do more work for his royal family. That meant not joining his nation's Navy. I have mixed feelings about that, because he had no plan set out for him, and just went with the flow. No one has as much luck as he obtained, unfortunately. (HOW CAN YOU FIND THE SAME CHICK'S CRUISE OVER AND OVER AGAIN?!)
Reading Royally Lost actually did make me feel lost—weirded out. It seemed as if this was trying too hard to become a fairytale that Disney would approve of. It's definitely cute—that's a word I feel appropriately describes the book as a whole. I would have enjoyed a more passionate romance (even though the characters are clueless teenagers), as well as intelligent characters that would cause this to seem more believable, but hey: at least I finished it in a sitting at the beach.
What book has caused you to want to travel to a specific place so badly? What is your dream European destination to travel to?