Summer Days and Summer Nights: Twelve Love Stories,
by
Stephanie Perkins,
Leigh Bardugo
,
Francesca Lia Block,
Libba Bray
,
Cassandra Clare,
Brandy Colbert,
Tim Federle,
Lev Grossman,
Nina LaCour,
Veronica Roth,
Jon Skovron
and
Jennifer E. Smith
Publication:
May 17, 2016, by St. Martin's Griffin
Genre:
Young Adult Fiction, Contemporary, Romance, Anthology
Pages:
400
Format:
Hardcover
Source:
Purchased
Rating:
½
Maybe it's the long, lazy days, or maybe it's the heat making everyone a little bit crazy. Whatever the reason, summer is the perfect time for love to bloom. Summer Days & Summer Nights: Twelve Love Stories, written by twelve bestselling young adult writers and edited by the international bestselling author Stephanie Perkins, will have you dreaming of sunset strolls by the lake. So set out your beach chair and grab your sunglasses. You have twelve reasons this summer to soak up the sun and fall in love.
My Thoughts:
Hello, my fellow Stephanie Perkins fans. I am a HUGE Stephanie Perkins fan (I could not contain myself over her books), and I adored her first holiday anthology, My True Love Gave to Me. This time around, for my favourite season of the year, summer, we have twelve new stories about love, carnivals and the beautiful season. (Not that every story contains a carnival.) Some stories were certainly better than others, and I must say that I hated a bunch of them, especially those from the beginning of the anthology. I tried to give new authors whose books I have never touched upon a chance, and some of them definitely were amazing, while others continued to disappoint. Instead of speaking about this as a whole, it probably makes sense to speak about each of the twelve stories on their own, that way, I could label the good and the bad. Let's get this party started!
Head, Scales, Tongue, Tail by Leigh Bardugo: 2/5 stars
I wanted this anthology to just be about contemporary-romances featured in the summertime, you know? Leigh Bardugo, as usual, disappointed me. I wanted to (someday) adore her writing, but this one didn't cut it for me. Yeah, it's taken place in the best place in the world, New York City, but that was just one of the things that I enjoyed about this short story. I kind of felt that I couldn't WAIT for it to end. Bardugo is such a raved author, but I feel that she's overhyped. I disliked this completely.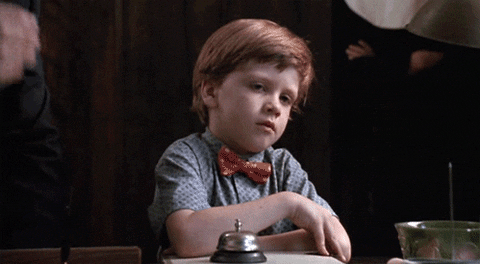 The End of Love by Nina LaCour: 3.5/5 stars
Nina LaCour fails to disappoint. This is probably the third story I have read by her, and I liked this one. I didn't adore it, but I really enjoyed reading another lesbian romance story by her. I was awed by the dedicated protagonist who was doing whatever it took to chase her dreams, and in this case, her dream was to be with the girl she loves. My heart feels all giggly and sweet.
Last Stand at the Cinegore by Libba Bray: 1/5 stars
I began reading this with high hopes, as it would be my first Libba Bray story (I still have The Diviners in my shelf), but once I began reading, I had no connection to this. I DNFed it and just moved on. Again—I didn't want fantasy. I couldn't care less about what actually happened in this story. Hopefully I'll like Bray's full-length stories.
Sick Pleasure by Francesca Lia Block: 4/5 stars
I loved the way Francesca Lia Block formatted this story! None of the characters were named except for (probably) the first letter of their name. It gave us readers a better look at their characters instead of labelling them. I also enjoyed the Los Angeles setting. *wiggle eyebrows* It was great and moving and just made my heart squirm.
In Ninety Minutes Turn North by Stephanie Perkins: 3.5/5 stars
Sadly, the editor's story isn't the best story... again. This, I'm pretty sure, is a continuation of the story that Stephanie wrote in her Christmas anthology, and I really liked this, but the wow-factor wasn't there, compared to her Anna/Lola/Isla trilogy. I just want to go to North Carolina after reading this.
Souvenirs by Tim Federle: 4/5 stars
This is another LGBT story, this time, featuring two gay characters—Matt and Kieth, who are about to breakup in the amusement park that they work in. I live next to an amusement park, and after reading about their fun adventures, I feel like applying for a job there. *giggles* This one was fast-paced and compelling—I needed to know what would happen!

Inertia by Veronica Roth: 4/5 stars
I certainly do miss Veronica's writing! This one, I must say, was my most anticipated story, alongside Cassandra Clare's, because Veronica is one of my all-time favourite authors and I NEED MORE FROM HER. I cannot wait until January until her next novel is released. This had a sci-fi aspect implanted, but that did not take anything out from the romance or summer. Everything mixed in together beautifully.
Love is the Last Resort by Jon Skovron: 3/5 stars
I adored the setting and the characters, but sometimes this was just too drama filled for my liking. I wouldn't want to read this as a full-length novel which proves that the three star rating I gave it seems fine. I shipped the romance, but then that didn't seem very believable to me, and... yep.
Good Luck and Farewell by Brandy Colbert: 4/5 stars
AWWWWW. This story featured a protagonist who was getting depressed over the fact that her cousin would be jetting off away with her girlfriend. She then forms a relationship with her cousin's girlfriend's brother, if that makes any sense. This story just kept me going and being interested for the whole duration. I'm looking into Brandy's writing right away!
Brand New Attraction by Cassandra Clare: 4.5/5 stars
CASSANDRA CLARE HAS DONE IT AGAIN WITH MY SECOND-FAVOURITE STORY OUT OF THIS ANTHOLOGY. I loved this one, even though it had fantasy aspects! This featured family drama, romance, and this super eerie traveling carnival that I adored and want to work at. Oh, and did I mention that our protagonist is goth with rainbow-coloured streaks? You cannot get better than that.
A Thousand Ways This Could All Go Wrong by Jennifer E. Smith: 5/5 stars
THIS IS MY FAVOURITE STORY. I never have given Jennifer E. Smith a 5 star rating before, but this absolutely deserves it. I WANT THIS TO BE A FULL-LENGTH NOVEL. This is about Annie and Griffin, the boy she has had a crush on forever. They finally start hanging out, and then THERE'S A PLOT TWIST AND AGH. I cannot get this out of my head. Can I meet a cute guy at the grocery store? ;)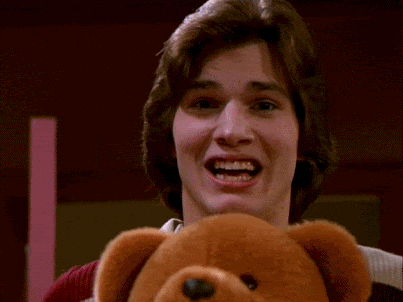 The Map of Tiny Perfect Things by Lev Grossman: 1.5/5 stars
NOPE. This story was senseless, honestly. I currently don't remember anything about it and I only read this book two days ago, hah.
So. My favourite story? A Thousand Ways This Could All Go Wrong, then Brand New Attraction, then the four star ones. I love this collection, but I can only wish that some stories were better, more fluffy and satisfying. I NEED MORE PERKINS ANTHOLOGIES.
From all of the authors who wrote a story here, who is your ultimate favourite?