Defending Taylor (Hundred Oaks),
by
Miranda Kenneally
Publication:
July 5, 2016, by Sourcebooks Fire
Genre:
Young Adult Fiction, Contemporary, Romance
Pages:
304
Format:
ARC
Source:
BEA/Publisher
Rating:
Captain of the soccer team, president of the Debate Club, contender for valedictorian: Taylor's always pushed herself to be perfect. After all, that's what is expected of a senator's daughter. But one impulsive decision-one lie to cover for her boyfriend-and Taylor's kicked out of private school. Everything she's worked so hard for is gone, and now she's starting over at Hundred Oaks High.
Soccer has always been Taylor's escape from the pressures of school and family, but it's hard to fit in and play on a team that used to be her rival. The only person who seems to understand all that she's going through is her older brother's best friend, Ezra. Taylor's had a crush on him for as long as she can remember. But it's hard to trust after having been betrayed. Will Taylor repeat her past mistakes or can she score a fresh start?
My Thoughts:
Miranda Kenneally's Hundred Oaks series just keeps getting better and better. EVERY. SINGLE. TIME. I love how us readers can expect a new novel as a part of the series every July—it's the best part of the summer when Sourcebooks Fire releases the new novel right in time for my birthday. This time around, we have an amazing protagonist who is the captain of the soccer team and falls in love with an older boy who doesn't have the best reputation. Defending Taylor introduces readers to a new group of characters in our uttermost favourite setting, the Hundred Oaks. We are able to read parts where we hear from some of our favourite characters from the past like Annie and Jeremiah, and are able to read a story that will hit us just as hard as everything Miranda has written in the past. This was a literal masterpiece that every contemporary romance lover would enjoy.
What is the best part of the Hundred Oaks series is that you could read it in any order. Every part of the series is a new addition that has nothing to do with the one released the year before. Soo... I am seriously recommending picking this one up first because it definitely is one of my favourites. We have an overachieving protagonist (who kind of reminds me of myself), a love interest who to this day I still freak out over (even though I read this book six months ago) and a beautiful story that I surely will not forget. This was definitely one of my favourite books of 2016, as Kenneally's are year after year.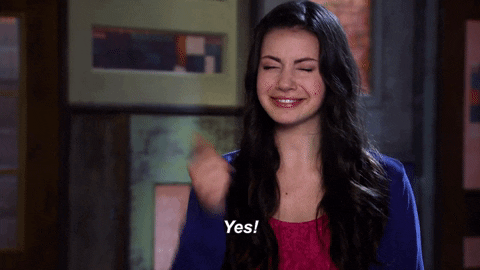 SO. This time around, the story revolves around a relationship between two people who are basically on opposite sides of the 'spectrum,' or society, as you may like to call it. Taylor is the daughter of the Tennessee senator, while Ezra is her brother's best friend. It's just... awkward. But love works surprisingly sometimes, and who cares? We readers all wanted it to work. And it did! THIS WAS JUST BEAUTIFUL AND HEARTWARMING AND *insert fifty million positive adjectives* Defending Taylor does have to do with sports and high school life, though it also has to do with being a teenager and coming of age. I appreciate books like this so much because it reminds me that in life, we have so much growing up to do. This was like a love letter to teenagers who are undergoing struggles concerning what they would like to do with their futures. Nothing can get better than this.
Defending Taylor is the master of all contemporary novels. It's fast-paced, causing you to finish it in a matter of hours. Read a chapter, and you'll call yourself intrigued. This is THE BEST.
*A review copy was provided by the publisher via BookExpo America in exchange for a honest review. Thank you so much!*
What is a contemporary series that is never ending because everyone wants more?