First There Was Forever,
by
Juliana Romano
Publication:
April 14, 2015, by Dial Books
Genre:
Young Adult Fiction, Contemporary, Romance
Pages:
400
Format:
Hardcover
Source:
Purchased
Rating:
½
Juliana Romano's expressive debut is an absorbing and bittersweet story about first love, first loss, and the friends that carry us through it all.
Lima and Hailey have always been best friends: Lima shy and sensitive, Hailey funny and free-spirited. But Hailey abandons Lima to party with the popular kids and pursue Nate, her disinterested crush. As their friendship falters, Lima and Nate begin spending more time together. And before Lima knows what she's feeling, she and Nate do something irreversible. Something that would hurt Hailey....if she knew it happened.
Lima thinks she's saving her friendship by lying, but she's only buying time. As the secrets stack up, Lima is forced to make a choice: between her best friend forever, and the boy who wasn't meant to be hers.
My Thoughts:
CALIFORNIA LOVEEEEE. *plays the song by Tupac* That's a song that immediately pops into my head when I think about Juliana Romano's First There Was Forever. I cannot really think about the direct lyrics, though Romano's debut does take place in California, the land of dreams, Beverly Hills, drama and daily doses of sunshine. I don't think anything gets better than California. When I read this book, I just came home from California, so I was enduring some kind of post-trip depression where all I wanted to do was hop on a plane again and travel to the place where I am happy. (Not that I'm not happy anywhere else but... it's a happy land). First There Was Forever was raw and so meaningful.
The important detail to note here is that it, the novel, displays the realism of teenagers and their mentalities to an interesting extent. And by an interesting extent, I mean an over-exaggerated extent. I'm a teenager living in the twenty-first century, and I can tell you that the only reason why I did not give this book a perfect rating was because I was disappointed with the fact that the characters in the book were showcased as people who only cared about boys and partying, and of course, a little bit of friendship drama here and there. It's kind of wrong, and I felt all iffy about the whole situation. I definitely felt that it was real, but I cannot personally relate to any of the characters and situation because it's all just out of my realm.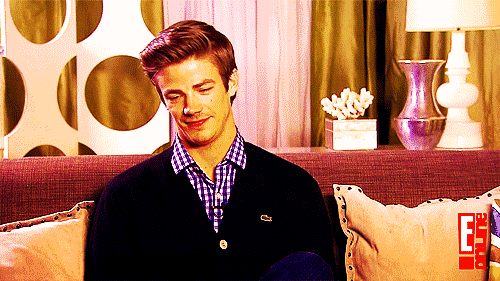 This does, however, portray friendship and the problems of being a teenager. Our protagonist, Lima, undergoes the time of her life where she realizes that she needs to change her way of thinking and friend group. I can personally relate to that, and I bet many other teens can, too, because there's always that period of our lives where we feel that we just don't belong somewhere. And when we find that special group of people who we slide in with, it all works out. Lima was a protagonist who was so energetic and special; she was shy to the others, though reading about her life from her eyes made the book even better. Seeing that she was slowly climbing out of her shell to become more confident in her shoes was remarkable. I LOVED SEEING THIS DEVELOPMENT.
This isn't your typical girl-falling-in-love-with-her-BFF's-crush novel. It's more than that. It's something you can fall in love with very quickly and feel unable to let go. It's 400 pages of awesomeness and a rich plot that you won't be able to forget about for ages. I especially loved the whole story because it's summery and fluffy; it also incorporates themes that take you to a deep level of consciousness, if that is even possible. It's just deep, beautiful and full of drama to the point that I felt the fast pace in me as I read. It's been a looooong time since I read a book this quickly.
In a quick sentence: I adored Lima and Nate and despised Hailey with all of my might. She was your typical mean girl who you just wanted to depart the plot.
First There Was Forever has been sitting in my shelf for months, perhaps even a year before I decided, "Hey! This might be the perfect time to pick it up!" This is the kind of book that was not written solely for teenagers; anyone is able to find something here that they will enjoy. I am SO SO SO eager to pick up Romano's Summer in the City and see what her setting of NYC has in store for her characters. I'm lost for words; this is phenomenal.
What is a book that at first, seemed typical, but was better and more unique than everyone first expected?