Under Rose-Tainted Skies,
by
Louise Gornall
Publication:
January 3, 2017, by Clarion Books
Genre:
Young Adult Fiction, Contemporary, Romance
Pages:
320
Format:
ARC
Source:
Publisher
Rating:
½
At seventeen, Norah has accepted that the four walls of her house delineate her life. She knows that fearing everything from inland tsunamis to odd numbers is irrational, but her mind insists the world outside is too big, too dangerous. So she stays safe inside, watching others' lives through her windows and social media feed.
But when Luke arrives on her doorstep, he doesn't see a girl defined by medical terms and mental health. Instead, he sees a girl who is funny, smart, and brave. And Norah likes what he sees.
Their friendship turns deeper, but Norah knows Luke deserves a normal girl. One who can walk beneath the open sky. One who is unafraid of kissing. One who isn't so screwed up. Can she let him go for his own good—or can Norah learn to see herself through Luke's eyes?
My Thoughts:
I was fortunate to read Under Rose-Tainted Skies during a vacation, and I must say that the book itself is like a vacation from the typical books we read. Louise Gornall has created a book quite similar to Nicola Yoon's Everything, Everything, which stood as a flaw for me, but it had its own unique ideas - like its main concept surrounding a girl's agoraphobia—her fear of leaving her own house—and OCD. It's a real look at mental illness and how we all have the potential to find things in our lives that make us feel better or different about a specific fear we may have. In the main character—Norah's—case, we found that love and opening up were the best ways for her to succeed in life and realize that we cannot go through life solely in fear. This was amazingly written, poetically-inclined, and precious. I cannot help but FREAK OUT over everything Louise Gornall writes - or, in other words, I WILL FREAK OUT OVER THIS.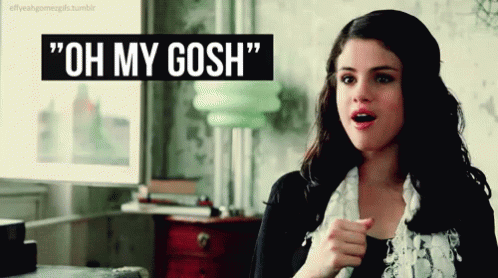 My first instance of love for this story began when I saw the cover. It screams out "beauty and poetic writing," and that's what it truly provided me with. It gave me a new, RAW (most important thing) look at love that other contemporary romance or chick-lit novels seem to fail at. Gornall proves that love is not perfect; every picture-perfect moment may not be picture-perfect because something goes wrong. Occasionally, couples have these moments where they fail to understand each other or what they are trying to get at in their relationship. I loved that about Luke and Norah's relationship - they somehow made love feel, you know: achievable. Under Rose-Tainted Skies had a direct reference to each reader's heart because honestly? We're all looking for a beautiful story like this.
"I want to be her. I don't care how much it costs; I would pay it to have her tan and high cheekbones," (195).
Things definitely took a turn towards the end of the book where I got so confused and anxious to the point that I couldn't put it down. The whole book revolves around Norah's issues of opening up to her new neighbour, Luke, who begins to appreciate Norah for who she is, even though she is afraid to kiss, to make contact with him. But hey - they find things that they can do, like freak out over the same fandoms and watch horror films together. That is my idea of a perfect relationship. The imperfectness of the characters is what made this story SO SO SO lovely and memorable. It's been a few months since I read the last few words of Under Rose-Tainted Skies, but it feels like it was yesterday, just because the characters kind of, you know... live with you forever.
Even though there weren't many characters in this whole story - because the fact that Norah couldn't leave her house, there was so much complexity all over the place. We get to see a struggling personality in Norah's mother, whose life also had to take a halt because of her own daughter's fear of experiencing things. But, as Norah gains strength, so do the people around her. I would really like to see a film come out of this with A+ actors who have the capability of mastering the emotional aspect of the characters and novel.
"I want to tell him I'm sorry. I want to tell him I'm insecure. I want to tell him that I am hard work, that my head is a mess, that my sickness was making even the smallest thought explore that night. I want to tell him the kiss scared me but I can't stop wanting a second one," (302).
Gornall's writing was raw and addictive. Once I began reading, I couldn't stop, but even if I had to, I kept reminding myself that it's worth the wait because I eventually will not be able to experience this story the same way anymore - the first time. YOU ALL NEED TO PICK THIS BEAUTY UP AND EXPERIENCE.
Under Rose-Tainted Skies is going to be one of the best books you will read this year. It features issues we all need to talk about more, like phobias and mental illness. This is absolutely beautiful and deserves a try from everyone.
*A review copy was provided by the publisher in exchange for a honest review. Thank you so much!*
Are there any other YA books about phobias? What about OCD? Do you think this needs to be addressed WAY more in YA?