BookExpo America (BEA) is the best bookish event in the world. If you have
not heard of it, you're in a different world. A world that does not include bookish
events. Whoa.
Yesterday I decided to *inwardly* celebrate a special day that means so much to me, and of course—to other book bloggers. ONE WEEK UNTIL BEA!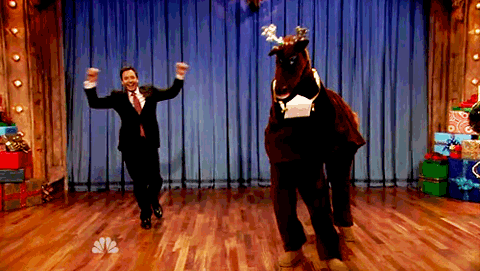 Jimmy Fallon knows how to party.
It's been a long (but short) year since my first visit to New York City, where I fell in love with a culture of diversity and books, and the first major book networking event of my blogging career (or whatever you must call it). I NEVER IMAGINED THAT I WOULD GO TO CHICAGO. A big thanks to my family who has decided to tag along and make this all happen. What do I expect from Chicago, AKA The Windy City of them all? (I heard that it actually is not windy there. That's kind of weird).
THE BEAN. Oh, come on, you know we all must see it

To see the city where Veronica Roth imagined Divergent and how it came to life

CULTURE. GOOD FOOD. You know what I mean!

A city that is not as busy as NYC, which allows me to see everything

SHOPPING. Michigan Avenue, here I come!

UofChicago. I'm heading on a tour there! (I would also LOVE to see Northwestern).

A midwestern city! This would be the farthest west I have ever been in the US. Not that I expect anything different

Publicists! I have to email everyone and ask if they are heading to Chicago!

Bloggers! New friends, here I come!
There's a lot more, but my brain's a little jittery at the moment because I am thinking of school, as usual. I will be missing four school days in total, which is not absolute torture but close. But hey, this is educational! I'll probably bring some books back for my teachers too. *begs for 100 percents*

Instead of repeating all of my tips on going to the show, here are links to last year's posts from me! Of course, there will be recaps this year.
You must have enough of my own typing and writing. Here are some extra stuff that I found from other great bloggers!
THERE WILL BE RECAPS, EXCELLENCE AND PHOTOS. I hope I could see some of you there!
Are you heading to BEA this year... or any big book conference? What is your favourite part of going to book events?