Towers Falling, by Jewell Parker Rhodes
Publication: July 12, 2016, by Little Brown BFYR
Genre: Middle Grade Fiction, Contemporary
Pages: 240
Format: ARC
Source: BEA/Publisher
Rating:
When her fifth-grade teacher hints that a series of lessons about home and community will culminate with one big answer about two tall towers once visible outside their classroom window, Deja can't help but feel confused. She sets off on a journey of discovery, with new friends Ben and Sabeen by her side. But just as she gets closer to answering big questions about who she is, what America means,




and how communities can grow (and heal), she uncovers new questions, too. Like, why does Pop get so angry when she brings up anything about the towers?




Award-winning author Jewell Parker Rhodes tells a powerful story about young people who weren't alive to witness this defining moment in history, but begin to realize how much it colors their every day.
My Thoughts:
Everyday, I take steps, leave my front door (most of the time, haha), eat, drink (WATER PEOPLE) and do homework. That is my reality. Everyday I like to pick a book up and devour it, reading a different author's perspective on a different subject every single day. Life goes by, things happen, good or bad, and we have to move on in order to stay sane. Last week, I received a beautiful, pristine copy of Jewell Parker Rhodes' Towers Falling in the mail, after anticipating it so long, not only because it is set in my favourite place in the world, but because NO middle grade author has ever conquered such a magical, difficult situation in their stories: 9/11. I have rarely even heard of fiction being based off on this tragic massacre that stunned the world on an "ordinary day" in September of 2001. I was only a year old, but after I discovered this particular moment of history, watched the videos, read survivor stories, and was immediately introduced to this event that changed the way our world rotates today, I was changed myself. Imagine how a class of ten year olds, who, if they look out of their classroom window, can see the remaining reflection of the Twin Towers, react to finding out the truth. It's remarkable, and Jewell Parker Rhodes stunned me with this middle grade, beautiful poignant story.
Towers Falling is not just for ten year olds, like my sister. It is not just for teenagers who decide that they would like to read a book (with a beautiful, precious cover) that falls under the middle grade category. It is not just for librarians who will surely recommend the story to their young visitors. It is not just for parents who will like to read about an exemplar of what to tell their own children. This story is for everyone, young or old. We see so many current issues exemplified and implied in the two hundred and forty pages that I am still mindblown to this current moment.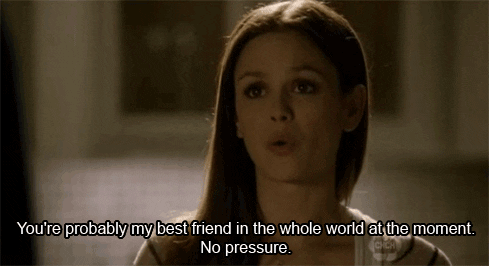 "We all bleed red. And all good stories are, by their nature, diverse because they are about individualism, uniqueness."
This is quote, quoted by the author in a speech of hers on the importance of diverse books. I firmly believe that it is true, that it makes so much sense. This is not only a diverse book, formed with three main characters (Deja, Sabeen and Ben) who all have different ethnicities, but it is also a story of belonging, hope, commemoration. I have so much praise for it and I believe that every child deserves a copy of this story. It impacts you as a reader so much, giving you emotion for Dèja, who has dealt with homelessness in the past, being a young girl who does not understand much about the world. It is so difficult for me to even try to compare this to any other middle grade book I have read; it is truly one of a kind, and those kinds of books come in one in a million chances.
This is not the book for a parent to give their child to have them understand 9/11. No. I would say that in order to really feel the impact of this story, a reader must have a little knowledge of this event. I am going to have my sister read this story and see how it impacts her, checking to see if it hit her the same way as me. That'll be some kind of psychological study for me to research. It is so easy to feel smitten with the characters that Jewell Parker Rhodes incorporates to this story. We know that in the end, it is about Dèja, her family's story, and what they have overcome, but we also receive an equal amount of screen-time between Sabeen and Ben. I love this trio of characters.
I like that this is real, that this is not a story that seems fictional to any extent. This is as real as stories go. I love the values and the emotions that I endured; tears were brought to my eyes several times and this was absolutely captivating. Knowing that there was a big secret in Dèja's family, I knew I had to keep reading, and instead of going to bed, I would be able to understand what really happened.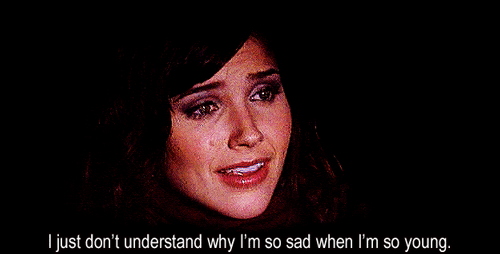 "I turn away from the screen and look out Ben's window. It's beautiful. Birds, trees, sky, and clouds. What would it be like having a plane crush through like a missile? Destroying the world?" (98)
Thank you so much to the publisher for sending me a copy of this glorious novel. This is truly inspiring, for authors to write like, and for readers to feel gratitude. With a perfect EVERYTHING, Jewell Parker Rhodes deserves the highest possible award for this beautiful story. You cannot go wrong or point at anything. It is as nourishing as a cup of water after being in the Sahara Desert, although I do not even know what that is like, I can only imagine, and that's what Jewell did with her vision here: imagine, but form a real story.
*A review copy was provided by the publisher in BookExpo America in exchange for a honest review. Thank you so much!*
What is your most recent favourite MG book? What are the issues that authors have written about that shocked you?