Places No One Knows,
by
Brenna Yovanoff
Publication:
May 17, 2016, by Delacorte Press
Genre:
Young Adult Fiction, Contemporary, Romance
Pages:
384
Format:
Hardcover
Source:
Publisher
Rating:
½
For fans of Lauren Oliver and E. Lockhart, here is a dreamy love story set in the dark halls of contemporary high school, from New York Times bestselling author Brenna Yovanoff.
Waverly Camdenmar spends her nights running until she can't even think. Then the sun comes up, life goes on, and Waverly goes back to her perfectly hateful best friend, her perfectly dull classes, and the tiny, nagging suspicion that there's more to life than student council and GPAs.
Marshall Holt is a loser. He drinks on school nights and gets stoned in the park. He is at risk of not graduating, he does not care, he is no one. He is not even close to being in Waverly's world.
But then one night Waverly falls asleep and dreams herself into Marshall's bedroom—and when the sun comes up, nothing in her life can ever be the same. In Waverly's dreams, the rules have changed. But in her days, she'll have to decide if it's worth losing everything for a boy who barely exists.
My Thoughts:
Discovering that I was able to review this book was a dream come true. This, the lovely Places No One Knows, is the first book I have ever read by Brenna Yovanoff, and after hearing mixed reviews about her novels and method of writing, I had mixed feelings myself. But I must say that my feelings/anticipation was more on the hopeful side. Places No One Knows was not the best book in the world, but this story does have every single thing that every contemporary novel needs, and even a little bit more: SASS. FLAIR. LOVE. Those three words can describe my feelings, honestly. And that's a good thing. I normally have a difficult time deciding on what my opinion of a novel will look like, but this, the first work I have reviewed by Yovanoff, is a perfect example of what a good book looks like. Minus my dislike of the dreaming theme, of course.
From what I expected (especially from the cover), I expected an ordinary contemporary built with some coming-of-age theme. Don't get me wrong: this book is solemnly written about Waverly's difficulty of herself coming of age, but I must set a disclaimer straight: I was fooled yet again. Again. The last time this occurred was with Siobhan Vivian's newest, The Last Boy and Girl in the World. Listen, friends: I don't really like to read synopses thoroughly before I read a book, and this occurred with both of these two cases. There is nothing majorly wrong with these two books. Who knows, maybe the authors wouldn't have done such a good job with my original thought? Brenna Yovonoff captured the light and darkness of dreams and romance, whipped together as if they were created a secret recipe of a cake. We have two love interests, Waverly and Marshall, who legitimately have foil personalities (making the story even more scandalous), and I really enjoyed their love story that came together because of the unusual. THEY ARE SO CUTE.
"Let me tell you about blisters: they are irrelevant. They tear, they weep, they scar, but they do not keep you from getting to the finish line. Pain is a series of impulses. It helps from your nerve endings to your brain, telling you to move your hand off the burner, to get that gash stitched up. It's an evolutionary function, a language of survival. Pain as a concrete, factual thing does not exist." (45)
This is a witty story that seems legit. We have an intelligent protagonist, who, makes the right decisions and does not spend all of the pages of the novel thinking about makeup. Boys, maybe, but I really admired Waverly's sense-of-self throughout the story. It never changed, or deteriorated. Waverly simply had, and continued to gain her coming-of-age as she matured and overcame new experiences. Marshall was her exact foil, and the cheesy love quote of opposites attracting really does make sense when we compare these two love interests together. Marshall is your stereotypical guy who drinks, smokes, and doesn't care about school. Stereotypical. No opinions added, I promise. But he does have a dark side to his story that most people do not expect. This just shows how judgmental and prejudicial our society is. Another problem that leaves me for another blog post and another time. I admired his cycle of gaining positivity very highly.
I had major issues with the formatting. This book was written so absurdly, more weirdly than anything else I have read for years. Brenna Yovonoff has that unique style to her writing, absolutely, but, the way it was written just kind of made me dissatisfied and hesitant to continue. I've seen that this is also a big problem to other reviewers as well. We have a back-and-forth rotation of perspectives between Waverly and Marshall, but at the same time, the narration was completely confusing. This book was confusing itself. From the synopsis to the moment I flipped the last page, something was... off. It could have been just me, don't get me wrong. But Places No One Knows is a little too eerie for my liking. That was the only con, to be honest, but I was kind of laid off and a little tinkered with a bit too much by this.
The funny thing is as I was reading, I felt that everything was going downhill. I was on page 100 when I realized that this was not going to well. And something just switched. I grew to like Waverly even more than I initially had, and the romance and everything was put together beautifully. The dream thing... I cannot really still comprehend it, but whatever.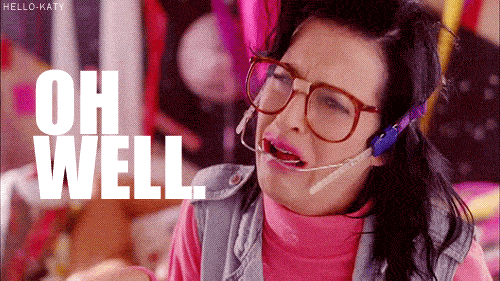 There are books that we will find in life that are just not for us and we end up a little hesitant with the outcome. Places No One Knows was kind of like that, but I felt more, much more satisfied than dissatisfied. If you like complex stories, then great. If you enjoy a novel with a good base of characters and romance, then great as well. Even if you normally do not pick up plain contemporary, for sure there are elements of other great authors such as John Green or Lauren Oliver that give us the vibe to absolute enjoyment.
*A review copy was provided by the publisher in exchange for a honest review. Thank you so much!*
What are your thoughts on romance, specifically contemporary mixed with dream-related themes? What are some books like this? (I do like books similar to this, to be honest!)