Be Good Be Real Be Crazy,
by
Chelsey Philpot
Publication:
October 11, 2016, by HarperTeen
Genre:
Young Adult Fiction, Contemporary, Romance
Pages:
272
Three teenagers. One road trip. Countless detours. From the author of Even in Paradise comes a compelling story of self-discovery that is perfect for fans of Paper Towns andMosquitoland.
When Mia first waltzed into Homer's small corner of Florida, her bold approach to life changed Homer's entire world. It wasn't long before he was hopelessly in love.
Now Mia is moving away—and Homer and his younger brother, Einstein, are helping her drive hundreds of miles to her new home. This is Homer's last chance to tell Mia how he really feels. And with so many detours in front of them, anything could happen.
In the tradition of Let's Get Lost and Amy & Roger's Epic Detour, Be Good Be Real Be Crazy is a story about love, friendship, and finding yourself.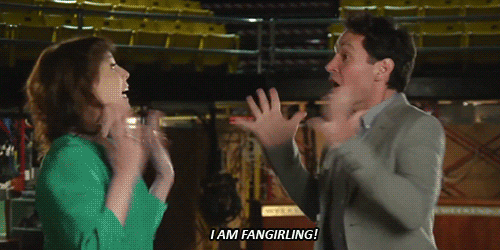 CHELSEY PHILPOT HAS A NEW BOOK!
That's all of the capital huge letters for today, fellas. But I'm so excited! In case you didn't know or realize, Chelsey Philpot is the HarperTeen author of Even in Paradise, one of my most favourite contemporaries and favourite books of 2015. I adore books that deal with road trips and summer, so THIS WILL MAKE MY DAY/LIFE. The cover is simply adorable, too!
What are you anticipating the most this week?