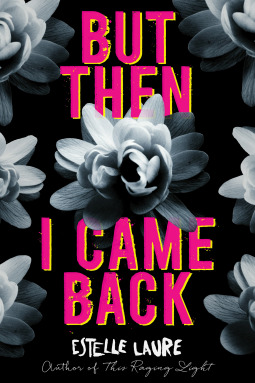 But Then I Came Back,
by
Estelle Laure
Publication:
April 4, 2017, by Houghton Mifflin Harcourt BFYR
Genre:
Young Adult Fiction, Contemporary, Romance
Pages:
288
Format:
ARC
Source:
Publisher
Rating:
Eden: As far as coma patients go, Eden's lucky. She woke up. But still, she can't shake the feeling that she might have dragged something back from the near-afterlife.
Joe:

Joe visits the hospital every day, hoping that Jaz, his lifelong friend, will wake up. More than anything, he wants to hear her voice again. But he's not sure anyone can reach her.
Eden & Joe: Even though she knows it sounds crazy, Eden tells Joe that they might be able to talk to Jaz. Opening themselves up to the great unknown—and each other—Eden and Joe experience life: mysterious and scary, beautiful and bright.
My Thoughts:
But Then I Came Back by Estelle Laure, yes, has aspects in it that remind me of Gayle Forman's If I Stay, but it is absolutely its own novel that I JUST CAN'T STOP FREAKING OUT ABOUT. I have not read Laure's This Raging Light just yet (due to my horrifyingly busy schedule and buckets of homework), though I know that I will enjoy it SO much because this beautiful story just made me go crazy and become obsessed with contemporary romances all over again. I feel like such a tween again, agh! (But this book's subjects are not fully for tweens either as the whole coma situation is pretty influential and emotional to readers!)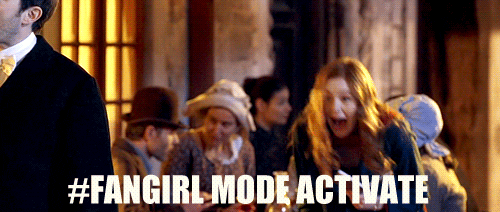 The title was definitely the first thing that intrigued me. It makes this book sound so drastic and interesting since BOOM the protagonist comes out of her near-death experience and begins to live her life normally again. Eden really made me feel as if I were in that hospital room, watching her journey unfold as she began to understand more about her situation and how she was trying to discover what happened to her. MY MOST FAVOURITE PART was seeing how Eden was trying to discover what exactly happened to her when she hit her head and immediately went into a coma.
Of course—the romance was absolutely amazing and delightful and *insert every possible positive adjective* I LOVED JOEY. The two both had a relationship that literally all of the Nicholas Sparks movies would highlight. THIS IS LIKE GREY'S ANATOMY APPROVED. OR JOHN GREEN APPROVED. I really don't know, but I think we can definitely say that all teens will enjoy this read.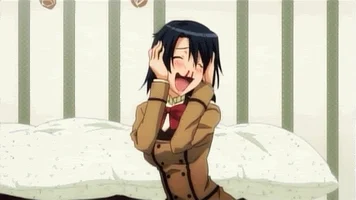 I found the plot to be moving quite quickly. The story begins with the first part of Eden's story—where we learn about the events occurring during Eden's experience, during and the aftermath. I loved this format and how it split the book up. I kept feeling this anticipation that something CRAZY would occur that would make the whole book fall apart. I was unable to stop reading.
This lovely read is releasing in stores TOMORROW (April 4th) so I urge you to go and grab a copy. I felt like there were a few minor issues, like Eden's character development, but I enjoyed this so much that I am unable to state anything negative. You will adore the romance, the subject matter—everything. I cannot wait to read more of Estelle Laure's writing that is so deep, touching and (occasionally) overwhelming with emotions.
*A review copy was provided by the publisher in exchange for a honest review. Thank you so much!*
~~~~~~~~~~~~~~~
Hi everyone! I was fortunate to ask Estelle a question for this blog tour, SO HERE IT IS!
Hi Estelle! Was the writing process different for But Then I Came Back compared to This Raging Light? Which novel was easier to tackle?
Hi! Thanks for having me! Hmmm, I wouldn't say either was easy. Maybe someday I will get to write an easy book, but so far it's a pretty excruciating process. For This Raging Light I had infinite time and no pressure except what was self-imposed. But I was also in the midst of a personal crisis where everything in my life was changing, so the external circumstances affected the time I could spend and how much I enjoyed it. With But Then I Came Back I was writing not only under contract, so with some real performance expectations, but also from grief, so the external was pretty okay while internally I was a mess. Maybe third time's the charm?
What are some other books that feature a protagonist who has undergone a coma?