Before This is Over,
by
Amanda Hickie
Publication:
March 28, 2017, by Little Brown and Company
Genre:
Adult Fiction, Thriller
Pages:
384
Format:
ARC
Source:
Publisher
Rating:
There is a deadly virus spreading around the world. At first it is a distant alarm bell in the background of Hannah's comfortable suburban life. Then suddenly, it has arrived on the doorstep.
The virus traps Hannah, her husband, and their young sons in their city, then their neighborhood, and finally their own home. As a formerly idyllic backyard and quiet street become battlefields, fear and compassion collide. But what happens when their water supply is cut, and then the power, and the food supply dwindles?
Chilling and suspenseful, at once deeply personal and terrifying in its implications, Before This is Over invites us to imagine what a family must do to survive when pushed to the extreme.
My Thoughts:
Before This is Over shockingly impressed me. It was an impressive story that took the subject of a horrifying epidemic and made it more real, more heartfelt. This novel is not about discovering a cure or vaccine for the virus that is focused on in the story: Manba. It is about a family's journey in saving themselves and keeping themselves sane as they are stuck in their own home, in quarantine, afraid of the outside world and their health being affected. But mostly, it is about a mother named Hannah, and the endless amount of struggles she faces as she tries to keep her loved ones safe.
Amanda Hickie is a phenomenal writer. You can tell because of the way she has written this novel — it has a topic that is often written about in a dystopian fashion, with characters who are trying to stop the disease or hide, but she has taken a different toll on this all. Yes, her protagonist, Hannah, is trying to hide from the disease, but there's nothing hardcore about the story. However, I must admit that Amanda Hickie's writing is hardcore — it is simply brilliant, and I do not think I'll be able to get this story out of my head for a long time. I would even like to classify this under the "contemporary" genre because it just felt so real to me. I was just really satisfied with how everything played out.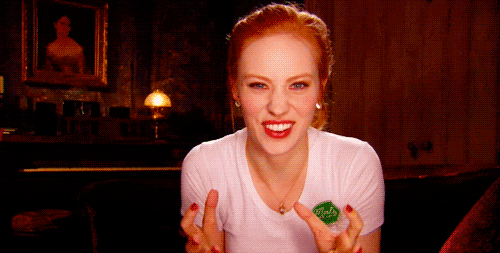 You see, you're going to need to spend a little bit of time with this one. It is a slow-moving story, but I never found myself getting bored. I guess it's because I was at the edge of my seat for the entire time I read this. After this, I'm asking myself, "how is it possible that an author has written a book that is so slow-paced yet thrilling at the same time?" I don't think I'll ever get to hear the answer to that question, proving that Hickie's writing is just one-of-a-kind. Normally, I would get bored with something like this, but because the characters and situation were so real, I found myself intrigued for the whole time.
"She was crying, but not for the beaten face on the TV, or for the two boys whose parents had died. She was crying for things that might never take place. She was crying because every day, everywhere, small tragedies happened and she didn't know how to care about every single one, and so they aggregated and magnified and became incomprehensible" (85).
What I loved the most about this family's story is that aside from the virus being spread around the Sydney area, each character had their own struggles as well. Hannah, the mother, is a cancer survivor and a mother of two boys, and you can see throughout the book how this cancer, this sickness, has played a toll on her. She is panicky, anxious, and unaware that there are other things to life than just thinking about the bad things. And by the end of the story, we see her character develop into a strong woman who is willing to care for others (who are not part of her family) and love stronger. I found Hannah to be extremely annoying for the first half of the book, which definitely played a role into the four star rating. I couldn't stand the anxiety in the air of the setting.
We then have Sean, Hannah's husband. I guess we can call him a main character, but he was iffy. Mysterious. Ominous. Whatever word that is a synonym to those. I wish we got to hear his perspective, because I felt like he was more introverted and difficult to understand compared to Hannah. It seemed as if he had something to say. But at the same time, he was a loving father who took in other children who needed his family's help during the spread of Manba. I loved his character, to be quite honest.
What is great about the setting is that we see characters of every age group. We have the adults, as mentioned, and the young boys, Zac and Oscar. Zac is a teenager, and he is a complainer and all, but he does have a soft side and cares for his family. Oscar is the adorable, innocent young boy. We can see how this situation has an effect on the whole family. It's rare to see something like that. Even though the story mainly focuses on Hannah (it is not written in her first-hand perspective, however), we learn a bit about everyone.
I truly felt like this was brilliant. It has a brilliant topic and a brilliant set of characters who are extremely memorable. I felt like I was stuck in the house with the characters for the whole time, and I kept feeling a burst of emotions every instant. I hope Amanda Hickie continues writing books like this — I'm in for more!
*A review copy was provided by the publisher in exchange for a honest review. Thank you so much!*
Do you know of any impressive stories involving epidemics?