Hot Pterodactyl Boyfriend,
by
Alan Cumyn
Publication:
March 22, 2016, by Athneneum/Caitlyn Dlouhy Books
Genre:
Young Adult Fiction, Humour?
Pages:
304
Format:
ARC
Source:
Publisher
Rating:
Prepare to be blown away—or rather, carried away on huge muscular wings—by this blissfully outlandish, bracingly-smart, tour de force about a teen who has to come to terms with relinquishing control for the first time as she falls for the hot new…pterodactyl…at school. After all, everybody wants him!
Sheils is very pleased with her perfectly controlled life (controlling others while she's at it). She's smart, powerful, the Student Body Chair, and she even has a loving boyfriend. What more could a girl ask for?
But everything changes when the first-ever interspecies transfer student, a pterodactyl named Pyke, enrolls at her school. There's something about him—something primal—that causes the students to lose control whenever he's around. Even Sheils, the seemingly perfect self-confident girl that she is, can't keep her mind off of him, despite her doting boyfriend and despite the fact that Pyke immediately starts dating Jocelyn, the school's fastest runner who Sheils has always discounted as a nobody.
Pyke, hugely popular in a school whose motto is to embrace differences, is asked to join a band, and when his band plays at the Autumn Whirl dance, his preternatural shrieking music sends everyone into a literal frenzy. No one can remember what happened the next day, but Shiels learns that she danced far too long with Pyke, her nose has turned purple, and she may have done something with her boyfriend that she shouldn't have. Who's in control now?
Hilarious and relatable (despite the dinosaur), Hot Pterodactyl Boyfriend is about a teen who must come to terms with not being in control of all things at all times, break free of her mundane life, discover who her true self is, and, oh, finding out that going primal isn't always a bad thing.
My Thoughts:
Now this is strangely awkward. When I give a book a two star rating (which honestly does not happen often), I feel dislike. I feel hate. I feel some kind of anger towards the novel because (a) something annoyed me or (b) it was really badly written. Hot Pterodactyl Boyfriend was not necessarily annoying or horribly written—it just was really, really dumb. If you enjoy weird books, which I understand that many people do, THIS IS THE BEST THING YOU WILL EVER READ. I promise you that. Alan Cumyn knows how to attract readers with a wicked concept that has never been written about before. The thing is, this concept does not have a purpose or real plot that I could even write a review about. This was a book that came out of the author's "hallucination" after hearing Libba Bray mention something about pterodactyls at some conference. HOW. How can an idea stem from that? I just do not know.
I have issues with this book. It is plain fiction, the most fiction-y book that I have ever read. Some ugly dinosaur on Earth, falling "in love" with the main character who has better things to do? Falls in love with her shoes? WHAT THE HECK WAS THIS. There's so sense to books like this. I understand that it is contemporary, featuring the high school life of a teenage girl. But the pterodactyl concept just ruined it, so so badly. I cannot imagine what else the author had in mind while writing this. I honestly laughed at how bad it was. The ending especially. *barfs* Imagine that unicorn scene that you have always imagined, people running into the sunset. That is what it basically was.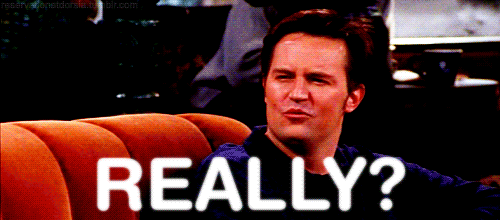 Sheils is our main character (that is a weird name, I think it stands for Sheila?) who basically knows what she is planning to do with her life. She is student body chair (I will get to this later UGH) and has a boyfriend, Sheldon. A pterodactyl "moves?" to their school and she becomes obsessed with this creature. No joke. She dances with him in this weird way and gets a purple nose from him. It's utterly absurd.
"He pulsed with heat. She walked toward the commotion. Everywhere he went, commotion! She was changing, because of him, she wanted him to know. She wanted to run her hand along the length of his beak, his spear, just to feel it." (191)
I advise you to not ask me about that quote. It shows Sheils' obsession with Pyke. Yuck. You should see how difficult it was to relate to the characters. At first, before the obsession spun around, I liked Sheils. She (or the author) constantly was noting that she was student body chair. Why should readers care? Mention it once and we are good, we see Sheils' real reputation. Don't even get me started on uptight Sheldon.
Hot Pterodactyl Boyfriend was mostly unsatisfying, with a few perks, but not enough to recommend to readers. I thought it would be an interesting, fun read, but I was totally wrong. Get ready for the characters to get on your nerves and freak our over the concept. This is not recommended... at all.
*A review copy was provided by the publisher in exchange for an honest review. Thank you so much!*
What is the weirdest book you have ever read?