The Couple Next Door,
by
Shari Lapena
Publication:
August 23, 2016, by Pamela Dorman Books
Genre:
Adult Fiction, Contemporary, Mystery, Thriller
Pages:
320
Format:
Paperback
Source:
Publisher
Rating:
½
Anne and Marco Conti seem to have it all—a loving relationship, a wonderful home, and their beautiful baby, Cora. But one night when they are at a dinner party next door, a terrible crime is committed. Suspicion immediately focuses on the parents. But the truth is a much more complicated story.
Inside the curtained house, an unsettling account of what actually happened unfolds. Detective Rasbach knows that the panicked couple is hiding something. Both Anne and Marco soon discover that the other is keeping secrets, secrets they've kept for years.
What follows is the nerve-racking unraveling of a family—a chilling tale of deception, duplicity, and unfaithfulness that will keep you breathless until the final shocking twist.
My Thoughts:
The Couple Next Door has one of those titles that will spin around in your head day after day, night after night, really making you freaked out in terms of your neighbours and the people you think you know well. Seriously, I am freaked out this right second, and as I am writing this, it is pure daylight outside and things are happening. Unlike some of the negative reviews out there, which are stating that this mystery/thriller novel is disappointing, I found this to be pure awesomeness and I am still shaking with goosebumps all over my arms at this very moment. Unlike all of the happy, cutesy contemporaries I have been reading in the past few weeks, this is a mega dark story that is not so much about the "thriller" aspect, but more about the psychological part of a human and how we are capable of doing just about anything to reach our goals. If characters like this were able to conquer their wishes in these ways, then I am sure that I am able to do anything. Ugh, that phrase I just typed couldn't get more cheesier, I feel.
You think that this is just about baby Cora, a six month old baby who is somehow kidnapped from her house. The inner works of Lapena's mind and how she constructed this story was definitely focused on Cora and her disappearance, but I would say that trust and family workings are two major themes that come about in the beginning, middle and end of this fictional novel. I will definitely go out and recommend this to my mom, who doesn't read too often, but does seriously enjoy thrillers and mysteries. I would honestly go out and watch a remake of this book, turned into film. I could just picture who the actors would be and how moving this story would become for everyone, even to those who struggle to pick up a novel because they just don't enjoy it.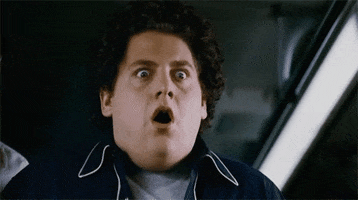 There are many stories/films out there focusing on missing individuals, kidnappings and sick, sick events that makes us wonder how they are even implanted into someone's mind, but there is nothing even close to what Shari Lapena has now accomplished—a book that makes you think that this is all about murder and weird, absurd people, but instead is something bigger and broader, and more personal, all at the same time. It's so difficult to explain this addicting novel to someone without spoiling it all. I must say, this is a true suspense novel, because I just felt the suspense inside of me, stirring and flowing like the longest river out there. Lapena kept revealing things one at a time, and at many points, we readers are stuck with hopelessness, unsure of what the real truth is, because everything seems hidden. I expected this to be a story where the answer will be revealed on the last page, as many psychological thrillers are, but instead, answers were revealed all of the time. Some even in the first few chapters, pulling us closer to the good stuff.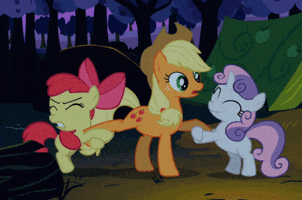 The concept can be very personal, depending on who the audience of readers are. Lapena focuses on a couple, Marco and Anne, who are happily living their lives with their newborn six-month-old daughter, Cora. Anne comes from a wealthy family, where she has always been given everything that she needed in life. Her parents never really approved of her marrying Marco, but she didn't care—her love for him was too strong. One night, Marco and Anne attend a dinner party next door, leaving Cora in her crib, checking on her every half hour. When they decide to head home, they find Cora missing, and the whole book comes together and the events begin.
I loved reading this because it was absolutely addicting. The only flaw I spotted was the fact that I was fooled in the middle of the book when something gigantic was revealed and I feared that everything would just be filler from then on. I don't like being fooled in that way, honestly, and I kind of got upset over that and expected the plot to fall downhill from there. Everything else, including the writing, pace, characters (even though I despised some of them) were perfect. This book could have been perfect, except for that minor itch in the whole outcome of the story.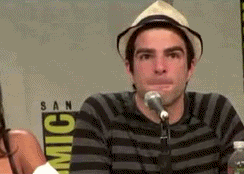 I guess this could even hit you harder if you are a parent. I have no experience, so I don't perfectly know exactly what Anne was especially feeling, but I was hurt. This made my stomach ache because you just don't want to ever hear of this kind of scenario. LEAVE THE POOR BABY ALONE. *cries* I just kept biting my nails and praying that Cora will be saved and never be left alone ever again. This is the first abduction story dealing with a child that I have read about, and I bet that now that this is released, the world will go crazier than ever for these kinds of stories. Beware the future knockoffs that'll form, because this is the absolute original one. This will definitely stand as one of my most favourite reads of the year, especially for its originality and how my attention span acted up throughout the period of time that I spent reading this.
I love the cover, I loved everything about this, and I am certain that you will adore this as much as I did and more. I'm kind of feeling a little freaked out about my own neighbours, now that I think about it. Honestly? You'll be freaked out about everyone/everything and be extremely paranoid and never be the same person anymore after completing this. At least, that's what I'm currently feeling, and I am truly hoping that it'll subside, especially after reading some happier stories with absolute happy ever after endings. Warner Bros, Universal, Sony—whatever—pay attention to the raving reviews of this novel and MAKE A FILM ALREADY. BUY THE RIGHTS. WHATEVER YOU OUGHT TO DO. Now, please. *smiles weakly*
*A finished copy was provided by the publisher in exchange for a honest review. Thank you so much!*
What is the most original novel you have read recently? What are some books/films similar to this, if there are any?