These Shallow Graves,
by
Jennifer Donnelly
Publication:
October 27, 2015, by Delacorte Press
Genre:
Young Adult Fiction, Historical, Mystery, Romance
Pages:
488
Format:
ARC
Source:
BEA/Publisher
Rating:
Jo Montfort is beautiful and rich, and soon—like all the girls in her class—she'll graduate from finishing school and be married off to a wealthy bachelor. Which is the last thing she wants. Jo secretly dreams of becoming a writer—a newspaper reporter like the trailblazing Nellie Bly.
Wild aspirations aside, Jo's life seems perfect until tragedy strikes: her father is found dead. Charles Montfort accidentally shot himself while cleaning his revolver. One of New York City's wealthiest men, he owned a newspaper and was partner in a massive shipping firm, and Jo knows he was far too smart to clean a loaded gun.
The more Jo uncovers about her father's death, the more her suspicions grow. There are too many secrets. And they all seem to be buried in plain sight. Then she meets Eddie—a young, brash, infuriatingly handsome reporter at her father's newspaper—and it becomes all too clear how much she stands to lose if she keeps searching for the truth. Only now it might be too late to stop.
The past never stays buried forever. Life is dirtier than Jo Montfort could ever have imagined, and the truth is the dirtiest part of all.
My Thoughts:
It's been a few weeks since I last finished reading this novel and its last beautiful pages (every single page was honestly beautiful), but I still feel like I'm living in 1890's New York City with Jo Montfort and her family, grieving over the loss of her father and exploring the city. I cannot get over how amazing These Shallow Graves is and was. Easily, I would like to classify this as my most favourite book of the year, and perhaps, one of the best books out of my whole life. This is perfect, beautiful, and I am blessed to have a review copy of it and have gotten it signed by the ah-mazing author who started it all. Jennifer Donnelly, this is your best work yet, and I have read a few books by you. Keep writing historical fiction, and I would ADORE IT if you continued this series and if you let me read more about Eddie and Jo's future in the city where the American dream really began. Agh.
I cannot stop fangirling and freaking out over how amazing this was. From the smooth, precious cover that screams out "mystery" and "beauty," to the fact that Krista Marino, Jennifer's editor, has written a letter inserted in the novel explaining how she loved editing this story and loves everything about it, there is nothing that you cannot love about the story... besides the deaths that occur. I finished this in a day, slowly devouring it all and being unable to put it down. To be honest, I normally finish books in a few hours, but this took me like 10, because I just wanted to enjoy the writing and didn't want to let it go, because I knew, from the start, that this is a standalone novel.
These Shallow Graves began with a boom. We are immediately thrown into Jo Montfort's rich, spoiled world where everything she has ever desired is given to her. Most especially, we are immediately thrown into the world of Jo's thoughts, and how she is a happy feminist, trying to hide her thoughts from her family, because she knows they wouldn't approve. Jennifer Donnelly expresses the theme of feminism throughout, and most especially, the theme of achievement. Jo, our lovely heroine, had huge dreams, and alongside the fact that she is trying to solve the mystery behind her father's death throughout the story, she is finding her place in the world, in the city where these dreams are granted to those who seek them.
The pacing was fabulous. It seemed as if it was completely natural, but I knew that deep down, Donnelly planned the whole story out, planning out Jo's character development and how she would spend time with Eddie to fight crime in New York City. The plot was exceptional, and I was never bored—ever. It was racing and I legitimately wanted to bite my nail-beds off. I was that anxious throughout, because I felt that something could happen to Jo and her family at any moment.
"Eddie flooded her senses. He made her giddy. He made her ache. He filled her a hunger that was new and deep and dangerous" (124).
This story takes place in the glorious city of New York, where the Montforts are rich and live a luxurious life. Out of nowhere, her father is killed, and at first—it looks like a suicide. Seeking out information, Jo meets Eddie, a young journalist who works at the newspaper agency that her father owned, alongside her uncle. They go out into the dangerous parts of the city, even though Eddie warns Jo not to, and she eventually discovers that she'd rather live poorly and happily, than rich and unhappy with the life that her parents have planned out for her, like marrying a man who she has known for her whole life, but barely feels anything for, except for friendship.
Jo is my most favourite heroine. HOLY GRAVES (that was an intended pun), SHE HAD SO MUCH INDEPENDENCE AND A PERSONALITY THAT NO ONE CAN BEAT. I love reading about girls who take a stand in their lives, and this takes place in an era that I have never read about before, but have always wanted to read about. Jo feels that other journalists are such inspirations for her, and that is something new and improved in YA fiction, because instead of a mother or sister, Jo looks up to someone in the same profession field that she would like to work in.
I have been putting off this review ever since I finished it because I knew that I would write until the world ended. The characters, the plot, the setting, the timeframe, everything was so magnificent. Yay for the minor characters like Fay who surprise us, initially looking like people who Eddie and Jo shouldn't trust, later impressing us with their kindness and love for helping people out. Now, let's move on to Eddie. HOLY HOLY HOLY HOLY HOLY. This guy makes me blush every time he speaks and I just cannot help but fall in love with him. I have realized that I have a thing for journalists right now. Eddie is the perfect companion for Jo and oh my gosh, I just adored him and her together. The romance wasn't everything, but it was something so powerful that was specially created to fit the story.
This is historical fiction created with so many interesting tweaks about setting and society—I was addicted. I loved the way society worked at the time of this story, I honestly feel like I was so connected to the posh lifestyle of Jo. We see a jump from place to place, learning about the area of SoHo that Jo and her family live in, and even landmarks that we currently know of today in the city that never sleeps. Adding moments where we learn about prostitution and crime at the time, I couldn't help but want to read more online afterwards.
"He pulled her close and kissed her again. In his arms, she no longer knew where she was or who she was, only what she wanted—him. The strength of her feelings frightened her. This passion was the wind that would push her off the cliff and leave her broken on the rocks" (179).
I would like to warn future readers of a love triangle. That did not bother me at all, and honestly? It clicked and worked. Jo is torn between a man who she doesn't love, but who could provide her with all of the luxuries that her life currently has been giving her, as well as a good reputation for her family, the Montforts, or a man who makes her so happy, shares the same passions as her, but who isn't rich at all. I think we all know who the winner here truly is.
GOSH AND THAT ENDING? THAT WAS ACTION-PACKED AND EVERYTHING I EVER WANTED. I was seriously shocked because Donnelly kept fooling us. On one page, we were sure that Jo would choose her life to go one way, but then things change suddenly and she ended up choosing the best thing of all. Jennifer ends up leaving us off with an open ending, leaving us to dream about Jo's future and what would happen next. Sometimes, those are the endings that work.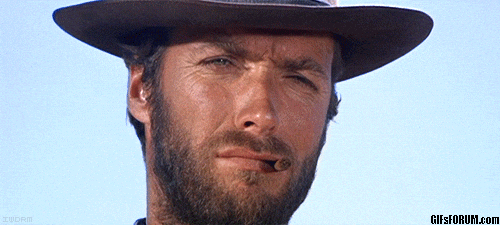 These Shallow Graves deserves all of the possible book awards, and I just wish that it got more publicity, all of the publicity ever. Everything is beautiful about it and I am so grateful that I cherished my experience of reading it slowly and wonderfully. This is a time-traveling experience for every teen reader—an experience where we are thrown into the best setting possible, in the best time era, with an electrifying romance, with the best ending, and a plot twist that will practically blow your brains out. I am not giving you any other choice but to go and pick it up right now. This is #1 for everything. CAN I REREAD IT NOW? I am undergoing a severe case of post-book depression.
*A review copy was provided by the publisher via BookExpo America in exchange for a honest review. Thank you so much!*
What is the best book you have read (so far) this year? Do you know of any historical YA books taken place in the late 1800s?