The Yearbook,
by
Carol Masciola
Publication:
October 2, 2015, by Merit Press
Genre:
Young Adult Fiction, Historical, Time-Traveling
Pages:
224
Format:
Hardcover
Source:
Publisher
Rating:
½
Misfit teen Lola Lundy has every right to her anger and her misery. She's failing in school, living in a group home, and social workers keep watching her like hawks, waiting for her to show signs of the horrible mental illness that cost Lola's mother her life. Then, one night, she falls asleep in a storage room in her high school library, where she's seen an old yearbook—from the days when the place was an upscale academy for young scholars instead of a dump. When Lola wakes, it's to a scene that is nothing short of impossible.
Lola quickly determines that she's gone back to the past—eighty years in the past, to be exact. The Fall Frolic dance is going full blast in the gym, and there she makes an instant connection with the brainy and provocative Peter Hemmings, class of '24. His face is familiar, because she's seen his senior portrait in the yearbook. By night's end, Lola thinks she sees hope for her disastrous present: She'll make a new future for herself in the past. But is it real? Or has the major mental illness in Lola's family background finally claimed her? Has she slipped through a crack in time, or into a romantic hallucination she created in her own mind, wishing on the ragged pages of a yearbook from a more graceful time long ago?
My Thoughts:
With so much insta-love that it hurts (well, there's only a case of it and I didn't like it) and the fact that the main idea that the plot is centred around, time-traveling, is not explained, as well as the absolute boredom I experienced, The Yearbook by Carol Masciola was not a good read that I could recommend to others. I received this book in return for a review a while ago, and the fact that the cover is extremely bland and how it pushes me away from reading it made me un-intrigued. To be perfectly honest, there were some good aspects of this whole story, like the fact that the protagonist, Lola, was exactly like I would want her to be, and how the whole story began.
I wanted to like this one, a lot. I have heard of many similar stories, except this is even COOLER. When I first read the summary, I was instantly intrigued because the protagonist time travels after seeing a yearbook in her high school library, of the class of 1924. Who wouldn't want to go back almost a hundred years back in time and get to see how life was back then? Knowing everything that occurred after that year, it's interesting to see what life was like for the many people who didn't see what was coming. But then, of course, there were dark, dumb moments that didn't work out for me. I swear, Lola spent almost a whole chapter searching for things that she obviously knew weren't around in the States during 1924, like pizza. I mean, she went searching for pizza. That was definitely a low for me.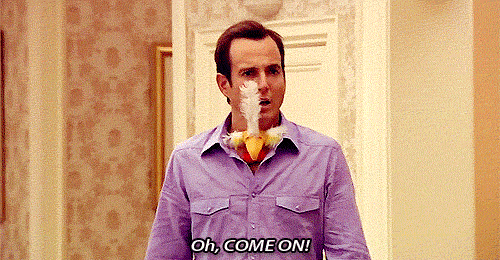 So as I mentioned, the plot is basically very self-explanatory here. A girl takes a blast to the past, but she goes crazy. Carol Masciola does have a good idea by turning this into a story about mental illness as well, but it kind of didn't make sense as it occurred. I have no idea how this time-traveling idea came to be. Usually, even if the story is mostly contemporary or historical, we readers get to see the reasons why the time-traveling happens. Here? Nada. And it makes sense that we do get something, a little something. I usually don't really like science-fiction mixed in with a story that is supposed to be talking about something else, but it was needed in this novel, no doubt about it. That was my biggest complaint.
Lola Lundy is your teenage example of a rebellious girl. She undergoes this character development who makes her someone who doesn't care about anything to someone who does care and falls in love. I really liked that cutesy aspect added in. But there were too many plot holes, plot pieces of boringness that made me just want to rip my hair out. Except I didn't. I actually ended up finishing this book because I have definitely seen worse. I felt like the story moved like molasses, though.
I hate reading bad books. The Yearbook wasn't horrible at all, but there were points where I just wanted to stop reading and wasting my time. It was boring, and things didn't click together and make sense. You had to guess and see if you're correct the whole time while reading. Don't even get me started about Peter (although he was cute and made me squirm of joy). WHY DID LOLA HAVE TO GO HEAD OVER HEELS FOR HIM RIGHT AWAY. Guys—love at first sight doesn't have to occur in every YA book, okay? There are a few exceptions, but this wasn't one of them.
The Yearbook is a time-traveling, mystery kind of historical read (yes, I'm mixing all of the genres together here) that some will really enjoy, and some will not. I have read many better time-traveling stories, like Claudia Gray's A Thousand Pieces of You, which mixed in romance and a more scientific feel all together. If you enjoy those kinds of stories where you have to keep guessing and making these theories so you don't get confused in the midst of it, then this story is most definitely for you. Don't get me wrong, fellas—I enjoyed the characters!
*A review copy was provided by the publisher in exchange for a honest review. Thank you so much!*
What is the latest time-traveling book you have read? Do you enjoy time-traveling as a subject in YA?