Happy New Year friends! It is the start of a great year, and while I have my resolutions (and some do include books), I'd like us to take a flashback back to last year, with my favourite reads of the year. I would have posted this on New Year's Eve, but I was in New York... and you can imagine my hectic schedule. As I say this every year, I love all of these books the same and there's no specific order, kay? Let us begin. Eeee!

1. Suicide Notes from Beautiful Girls by Lynn Weingarten
This is a precious psychological thriller. It had bits of romance, but it was also tricking me for the whole time. I still cannot get it out of my head, and it is the most recent book that I adored. Woo!
2. In a Dark, Dark Wood by Ruth Ware
Oh my gosh. A cabin in the woods? A messed up romance and revenge? HOLY COW. I am so excited to hear that this is becoming a movie, and it is one of the best books I've ever read. I treasure my copy and kiss it everyday, thankful for the glory it has provided me.
3. The Cage by Megan Shepherd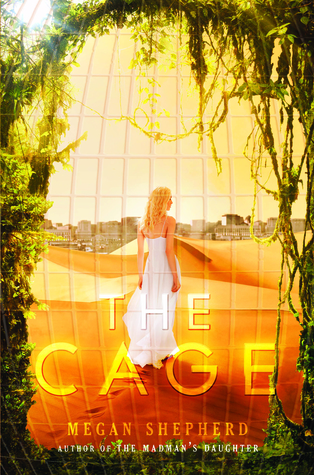 Aliens, some futuristic awesome world that I couldn't get myself out of.... and Megan Shepherd's writing. What else could be a better combination? I would read this a million times. I need the sequel, and I seriously cherish the moment when Megan actually SIGNED THIS FOR ME. <3 font="">3>
4. Immaculate by Katelyn Detweiler
This novel was gorgeous, and the title honestly explains it all. It contains the deepest themes and plot ever. Mwah.
5. The Wrath and the Dawn by Renée Ahdieh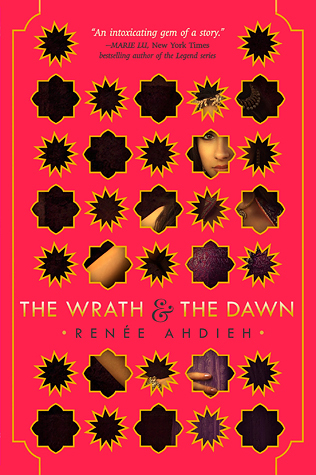 This book came into my life, and I cannot forget about it. I never expected to enjoy it, but the Arabian culture is just my thing from now on. THE PAIN, THE GLORY, I AM DEALING WITH MAJOR EMOTIONS WITH THIS BOOK.
6. The Queen of Bright and Shiny Things by Ann Aguirre
My favourite contemporary of the year, that's for sure. Ann Aguirre's writing is so powerful, meaningful and inspiring at the same time. She illustrates that anything is possible and that anyone could conquer anything, even if it's first, true love.
7. Nightfall by Jake Halpern and Peter Kujawinski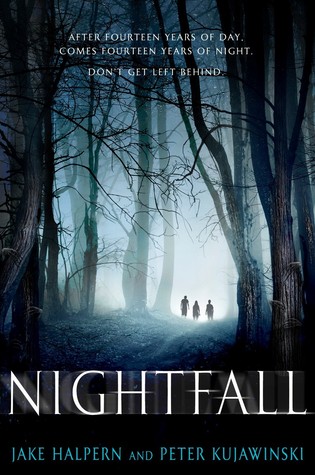 This book changed the way I look at thrills and horror novels. It seriously changed the way I would ever want to write a novel, where Peter and Jake's writing is so intensely magnificent and beautiful. I love, love, LOVE this story and need to see more of Kana, Marin and Line in the future. *sheds tears because this is absolute beauty*
8. The Heir by Kiera Cass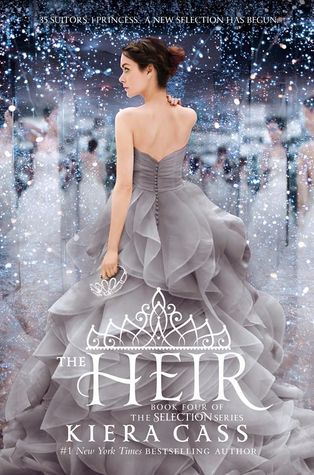 Kiera Cass is the best dystopian-romance writer in the world. I never expected The Heir to be as good as it was, switching to a new protagonist, America's daughter, and she ruled The Selection game. It is as good as the rest of the series, I promise.
9. All the Bright Places by Jennifer Niven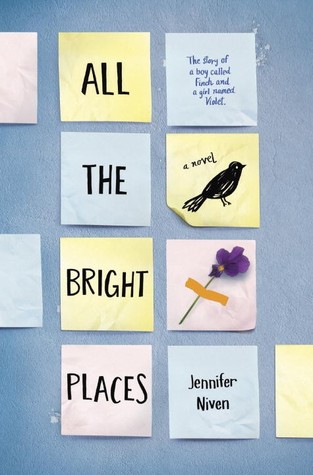 I cried so hard reading this book. And instead of the usual, mainstream John Green type of books (though he rules), this took a different turn and it was the opposite of what TFIOS gave me. It's sad, but happy and memorable. FINCH I LOVE YOU.
10. Everything, Everything by Nicola Yoon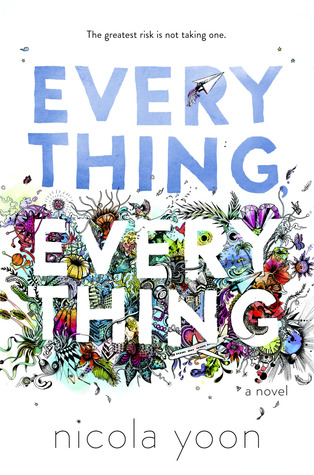 Last but not least, this gorgeous beauty. I LOVE THIS NOVEL'S DIVERSITY, WRITING, SETTING, CHARACTERS, EVERYTHING. That wasn't meant to be by the way. *winks* Thank you, Nicola, for having me want to see the whole world and find books like this!
Here's my goal for 2016: (Goodreads)
Oh no! I'm a book behind schedule haha!

I hope you had a great holiday season! What were your favourite books of 2015?