The Cellar (The Cellar #1),
by
Natasha Preston
Publication:
March 1, 2014, by Sourcebooks Fire
Genre:
Young Adult Fiction, Thriller, Mystery
Pages:
368
Format:
Paperback
Source:
Purchased
Rating:
½
When sixteen-year-old Summer Robinson goes missing one night, her family, friends and boyfriend are devastated. Nothing ever happens in Long Thorpe, so the disappearance of a school girl shocks the whole community. The police waste no time in launching a search and investigation, but with nothing to go on and no trace of Summer, hopes of finding her quickly fade.
Colin Brown, is a thirty-year-old solicitor living alone after the death of his mother. He suffered a traumatic and abusive childhood, and is left with no sense of right or wrong. Desperate for the perfect family, Colin, referring to himself as Clover, turns to drastic measures to get what he wants.
My Thoughts:
The Cellar is the scariest book that I've read in ages. And by scary, do not expect horror or anything of that kind. Natasha Preston delivered the most thrilling, action-packed, adrenaline-churning story, more crazier than her cult-based Awake, more life changing than any psychological thrillers I have read… ever, practically. Get ready to pee to your pants, ask for more, and even perhaps never look at flowers the same way anymore. Yes, it is one of those scarring stories. Only stories like these seemed to just come out of the movies. This is freaking reality, my friends. You never know what kind of people that the world contains until you confront them, and after that, you just cannot look at the world the same way anymore. Geez… I literally sound creepy myself.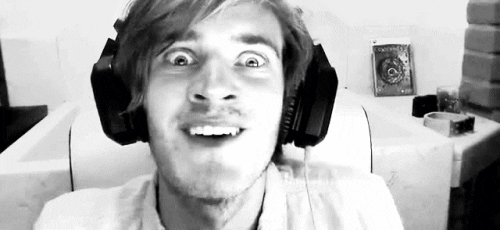 The Cellar features our outgoing main character and protagonist, Summer, who is living a great life with her happy family and boyfriend, Lewis. Everything is going swell until she goes out to a party, looking for a friend in the park where a man confronts her, throws her into a white van, and next thing she knows, is thrown into a cellar in the basement of his house and is named "Lily," living with three other girls with similar names. Violet, Poppy, Rose―some of them seem possessed by the actions of this guy―Clover, and her world collapses around her. In the meantime, her family and boyfriend are mourning, trying to search for clues, knowing that their daughter/sister/girlfriend would never leave without saying anything. As the days pass, Summer would never let Clover touch her, or even look at her. Little does she know that her world is going to change forever.
The ending was corny, okay? But then again, I cannot imagine another ending to come about in any other way. It is just not possible for a beautiful, abrupt story to destroy readers' emotions to the biggest case possible. No spoilers, I promise. The rest of the story flowed in ways that I could not have imagined or pictured in my head again without picking up the book once more. It was fast-paced, but had those little itty-bitty moments during scenes where the author knew that readers would want more detail and inside gossip on the truth. I always adore reading a book where I know the answer, the answer to the mystery while there still is a group of people who do not. In this case, it was the loved ones of Summer. I couldn't help but squeal and scream to tell the people what to do. It was seriously a glorious experience.
"He kicked her hard in the stomach, making her scream in pain. Something cracked, and I pressed my fist to my mouth as a wave of nausea hit me. I slumped down on the sofa and crawled back, curling back into a ball." (248)
Summer seemed to be talking to me. Just me. Not to sound selfish or anything, that was the perfect reading experience. I felt her fear, her longing for Lewis and the life she once had, the way she wanted to get out of there, the courage and strength she kept throughout to know that she will eventually get out. I loved her character. It is hard to realize that she is not out there, that her story does not exist because it seemed the most realest novel ever. And with the mix of the mystery, thrill, plaguing of suspense, it all made complete sense and there was no mystery at all.
I even began to like Clover by the end. Not for his psychopathic behaviour, but also for his character and what he contributed to the story―his weird doings made it all fifty billion times better. (Not that I would promote his doings or anything. HE IS OUTRAGEOUSLY INSANE.) This story turned out fantastic by the end. I found myself continuously surprised with everything that occurred in the novel, never having to seek for more. Lewis was adorable, I loved his personality and not being able to distinguish what he's feeling since he's so secretive but… CARING. It all works out, I tell you.
You will pee your pants. You will not be able to sleep at night. And there's also a slight chance that you will go ahead and buy every book that this amazing author has written. Did I also mention that there's a sequel out that's supposed to be (not as) good? I am still debating whether it is the right thing for me. But seriously, this contained so many themes that are found in realistic stories, and it was ultimately perfect. (My favourite flower was Poppy. She was so kick-butt. But then we saw where that went.)
It's sad that you cannot live with a specific book forever and have it contain the same dosage of romance, mystery, whatever it is. I want my wishes to come true, and only (at the moment) with this precious story by Natasha Preston. It is not your typical mystery-thriller, but more importantly, it is not the expected. In fact, it is the unexpected but in a perfect way, and I would recommend it to all forever and ever. I will never, ever, head to my basement ever again without holding someone's hand. But that someone's hand will definitely not be Clover's hand.
Did you ever have a fear of your basement/cellar? Do you like psychological thrillers with a dash of mystery that you are basically part of?