Wildlife,
by
Fiona Wood
Publication:
September 16, 2014, by Poppy
Genre:
Young Adult Fiction, Contemporary, Romance
Pages:
400
Format:
Hardcover
Source:
Borrowed
Rating:
During a semester in the wilderness, sixteen year- old Sib expects the tough outdoor education program and the horrors of dorm life, but friendship drama and love that gets complicated? That will take some navigating.
New girl Lou has zero interest in fitting in, or joining in. Still reeling from a loss that occurred almost a year ago, she just wants to be left alone. But as she witnesses a betrayal unfolding around Sib and her best friend Holly, Lou can't help but be drawn back into the land of the living.
In this tender, funny story of first love, good friendship, and going a little bit wild, Fiona Wood introduces two unforgettable girls who discover that before you can be true to yourself, you have to figure out exactly who you are.
My Thoughts:
Wildlife was very generic. It is not the read that many have been raving about forever. Instead, it is a book about random stuff that life holds all clumped together. Honestly. It is about living in the wilderness, sure, as the title promises, but it mostly is about two girls who are playing with romance, with first love, and with the peer pressure that teenagers have to go through constantly. No biggie and I promise you, this is not life changing. Instead, it is a weak story that holds nothing but... no point? It was not much entertainment, it instead held a slow paced plot and not much going on.
Wildlife, you constantly bored me. I spent a majority of my "reading experience" rolling my eyes and checking how much I left. Why did I finish it, you ask? Characters and their spice. Honestly, the characters did have spice in them and each of them, including Holly, Lou and Sibylla each had their flair that made me like who they were. Wildlife would have been a complete disaster if weren't for them. It was almost a disaster.
"In the wall is the window. On the window is the curtain. Through the window is the moon. You can even write gibberish in the journal if you like; it still connects you to the page, to the idea, at least, of communicating. Apparently." (11)
I must say that this is all revolving around a few subjects that do not teach readers anything. This is about love, learning from experiences, and sex. It is not a funny book, nor the happiest one around. It seemed like the story was constantly dragging itself to another point and moment where I disliked this more. I honestly do not have too much to say because I have seen this before. Copycat novels are not too pleasing, let me tell you. Fiona Wood's YA novel was one of those, and I have seen it before.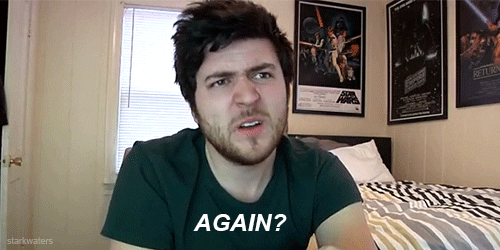 It is interesting to read about a campus-wilderness book that it not about a university nor a camp. It is something in between, though it is full of drama and not about the subjects and themes which are prominent in contemporary romances. The romance was passionate, sure, but an episode of 90210 would have been pleased to add this in its plot.
Wildlife is not one's dash of sunshine or bright rays of joy. In fact, it was not too great and I would... maybe recommend it. But I promise you that there are many better books out there that are more pleasing and interesting. Good luck with this one, fellow reviewers and friends. At least the characters might make you smile.
If you enjoy another book, would you want a repeat of it again by another author? Would you read this after my disproving review?