The Fearless,
by
Emma Pass
Publication:
April 14, 2015, by Delacorte BFYR
Genre:
Young Adult Fiction, Dystopian, Science Fiction
Pages:
368
Format:
ARC
Source:
Publisher
Rating:
The Deadliest Enemy feels no fear.
When the Fearless invaded, they injected everyone in their path with the same serum that stripped them of humanity.
Life became a waking nightmare.
Cass has the invasion seared in her memory. Seven years later, she and her brother, Jori, are living on Hope Island in a community of survivors. No one can enter, and no one can leave.
It's the only way to stay safe.
But when Hope Island's security is breeched and Jori is taken by the Fearless, Cass will risk everything to get him back.
My Thoughts:
I anxiously waited for this book to eventually appear in my TBR shelf. I anxiously picked it up, and hoped for the best. Sadly, my anxiety was correct in this case and I expected too much from Emma Pass's newest dystopian novel. I have outgrown this genre and it is too similar to others, practically equivalent to traits of Divergent and the rest of the "clan" of books that I once adored so much. Do not get me wrong, though. I have enjoyed dystopia in the past and some of my favourite novels are found to be classified in that genre. Ideally, this would have been the best thing to happen to me since the books that have turned into movies. At the moment, this book was practically a disgrace for me. This is not for me.
The Fearless is not a book about fearless teenagers living in a post-apocalyptic world. Instead, it is simply about trying to rebel against the degrading government system and the teenagers that are caught in that situation. I have seen this millions of times and after this, I have even removed books from my wish-list that are similar to this. If you like these action-packed stories about an impossible survival that we have all heard about from others, great. Emma Pass will fulfill your expectations with this one, but I rather would rant about it because too many traits were flawed.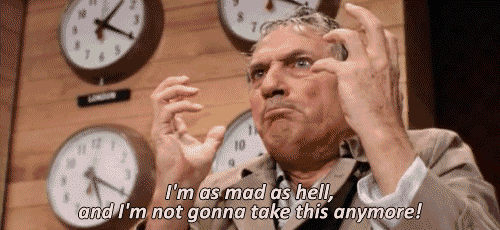 It has been a week since I finished reading this, and I do not recall anything about it. I usually enjoy writing reviews as soon as I finish a book so I could remember all of the details that I liked or disliked, but because of time, I am writing it right now, and it is "pleasant" to see that there is another flaw; there is nothing quite special about this story after all. You will find many like it, and I promise that you will not miss out on much if you decide to pass from reading this. 2015's books were supposed to be about diversity, and being different from the rest, but I surely do feel like this is a flashback to 2009 or 2010.
The characters are not what this book originally promised. I expected kickass-ness to be all around the place, in every chapter. Sure, there's action, but there is not quite a reason for there to be. The government system is degrading rapidly, and the characters are put in a life-threatening situation where they eventually could not have anyone there for them anymore, but that is it. The world building was horrible and the details were not there for me to receive a clear image of what Cass's world was like around her. I just pictured dirty factories. What is a book without the nice descriptions and characters who are just so bright and wicked?
You see... it was beautiful at first. Readers ultimately suspected that this will be a story about survival, and something very similar to the likings of The Hunger Games and The 5th Wave. I like those family stories, because I could seriously relate to them and know that deep down, I would do anything to save my family. But soon after, all the beginning-hooking action dissipated and we were left in a puddle with no way to get out. Slow plots just bore the heck out of me, that's for sure.
The romance was there, too. This was one of the only things that hooked me. Instead of the author focusing on that and how the two characters (Cass and Myo) will not be able to live without each other if they ever got separated, the romance was just one of the additional plot makers that I enjoyed. It was sweet madness, actually. And who cares about the insta-love in this case? (It worked. It certainly did.)
The Fearless was not the worst book I read in the span of 2015, but it certainly was not the best. One could definitely have mixed feelings about the way how uniqueness and the genre of dystopian fiction was portrayed through Cass's perspective as well as the world building. I had a lot of issues with it and if I had known beforehand, I would have skipped it. You should miss out because it is not pleasing. The writing is boring, not lyrical or special compared to the action-packed stories that have impressed me in the best written in the same kind of style. If you are a huge fan of family stories, the beginning of this would only apply to your likings, just saying.
*A review copy was provided by the publisher in exchange for an honest review. Thank you so much!*
Are you still a fan of dystopia fiction after the craze and popularity that went around? (Paranormal books also did this to me.) What is your favourite dystopian novel?