Been Here All Along,
by
Sandy Hall
Publication:
August 30, 2016, by Swoon Reads
Genre:
Young Adult Fiction, Contemporary, Romance, LGBTQ
Pages:
240
Format:
ARC
Source:
Publisher
Rating:
½
Gideon always has a plan. His plans include running for class president, becoming head of the yearbook committee, and having his choice of colleges. They do NOT include falling head over heels for his best friend and next door neighbor, Kyle. It's a distraction. It's pointless, as Kyle is already dating the gorgeous and popular head cheerleader, Ruby. And Gideon doesn't know what to do.
Kyle finally feels like he has a handle on life. He has a wonderful girlfriend, a best friend willing to debate the finer points of Lord of the Rings, and social acceptance as captain of the basketball team. Then, both Ruby and Gideon start acting really weird, just as his spot on the team is threatened, and Kyle can't quite figure out what he did wrong…
My Thoughts:
This is extremely cute and fluffy, just like everything Sandy Hall has previously written. I admire Sandy SO MUCH for taking a risk with this new release (that will be out in a month!) by writing a LGBT romance. In her past two novels, we experience a straight boy-girl romance and I swooned. This time? I could say I completely began swooning again because Hall's writing is just adorable and satisfying. Once you begin reading her work, you feel obligated to finish it in the same sitting that you began it. I would pick this one to read during a time where you're just seeking a quick, nice story that will make you smile. If you don't end up smiling during the time you've been reading this, you're a very mean person. Seriously. Been Here All Along is a story that really has been there with you all along, because somewhere deep down, you have been seeking a story about two gay/bisexual best friends who unexpectedly fall in love.
Something lovely that Sandy Hall does time after time is write without an instant romance. I really thank her for that. I find that these days, books that are imprinted and are stamped with the genres "contemporary" and "romance" seem to almost always have instalove. I honestly rather have a love triangle than instalove. Just like with Signs Point to Yes, we have a relationship between two people who have known each other for the longest time, since childhood. That's something believable. As usual, Sandy Hall's writing is completely believable, and I couldn't stop reading and creating a film in my head, clear images of what each character—Ruby, Gideon, Kyle and Ezra—looks like and how their personalities actually come to life.
This, as mentioned before, is about a pair of characters, Gideon and Kyle, who have known each other since they were five. Gideon is legitimately your perfect character (somehow even too perfect, which I'll get to later), who cares so much about schoolwork and organization. Kyle has his own schoolwork issues of his own (which was a true highlight of this story), and he is dating the most popular girl in his senior class, Ruby. He reveals to her that he is bisexual, and soon after that, Gideon realizes that he is developing feelings for his best friend.
I felt so bad for this pair of characters, friends. SO MUCH SADNESS. Hall really explores the LGBT world well and explores the struggles of people realizing their true feelings. I really loved how this was a gay romance, instead of our average straight thing. I occasionally read LGBT romances, and this is seriously a great one, minus Gideon's character, who I really disliked.
Gideon and I would not be great friends. He has the personality of people who annoy me in reality: the uttermost craziest perfectionists. I am an overachiever, I am a true perfectionist, I love school... but I do not take my adoration of work to the extent that Gideon did in the book. He keeps complimenting himself and thinks that he's perfect, minus the whole gay thing. His family was too perfect, unlike Ruby's family, who is having issues with money, or Kyle's family, having to deal with Kyle's learning disabilities. Every family had something to debate with, minus his. And his personality is so annoying and ugh. His character didn't go well with my likings. Kyle, on the other hand, was adorable and I loved how Hall explored his personal demons. She took it to a real, eyesight level where we were able to see the initial, middle and ending steps of him discovering what is going on with him. Yay.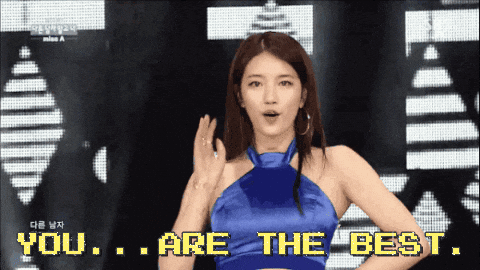 I really don't have much more to say about this book other than the fact that it's really short and enjoyable. Sandy Hall writes about a high school experience for the first time, and she did it pretty well, minus occasional cheesiness. We have our popular group, our nerds, the cheerleaders and football players. Of course, there is also a huge dilemma on the subject of drama, which gets a little out of hand. I am in high school, and I would like to admit that the experience really isn't like what the book is about. I've read many books similar to this (with similar drama, I mean) and it isn't anything special or different, to be honest. I truly do wish it turned out to be a longer, more broad (and explored) story, because it HAD THE POTENTIAL TO BE 500 PAGES. It just... stopped and ended up with a predictable ending, nothing major.
Been Here All Along explores a friend-to-couple romance, that throws away the cheesy, predictable instalove romance that don't really end up swoon-worthy in the end. I hated Gideon, but loved Kyle and the rest of the side characters who made this quick, enjoyable story up. Most of all, Hall, as always, explores some themes that many authors never choose to touch on—like learning disabilities, perfectionism and LGBT romances with your best friend. This is so, so real and I could just picture Kyle and Gideon in their New Jersey town right now, speaking Elvish and watching Lord of the Rings.
*A review copy was provided by the publisher in exchange for a honest review. Thank you so much!*
What is your favourite LGBT romance? What do you think of fluffy romances with best friends?