Yellow Brick War (Dorothy Must Die #3),
by
Danielle Paige
Publication:
March 15, 2016, by HarperCollins
Genre:
Young Adult Fiction, Fantasy
Pages:
270
Format:
Hardcover
Source:
Borrowed
Rating:
Once upon a time, there was a girl from Kansas named Dorothy.
You might know her as the Girl Who Rode the Cyclone. She ended up in Oz, where she became friends with the Tin Woodman, the Scarecrow, and the Cowardly Lion. But the temptation of magic was too much for her. She let it change her. Her friends became twisted versions of their former selves.
The magical land of Oz is now a dark and menacing place.
My name is Amy Gumm. Tornadoes must have a thing about girls from Kansas, because I got swept away on one too. I also landed in Oz, where Good is Wicked, Wicked is Good, and the Wicked Witches clued me in to my true calling:
Assassin.
The only way to stop Dorothy from destroying Oz—and Kansas—is to kill her. And I'm the only one who can do it.
But I failed. Others died for my mistakes. Because of me, the portal between the worlds has been opened and Kansas and Oz are both in danger. And if I don't find a way to close it?
Dorothy will make sure I never get to go home again.
My Thoughts:
I WILL INCLUDE SPOILERS, MY FELLOW LIONS, SCARECROWS AND TIN MEN/WOMEN. I was SO fortunate to meet Danielle Paige (SQUEAL!) at BookExpo America this year, where she was signing her upcoming gorgeous novel, Stealing Snow. Of course, I fangirled, and I remember our conversation clearly: I kept telling her how much I admire her and how I adore her Dorothy Must Die series. And then I also said how I love this series much more than the original Wizard of Oz film. She was shocked, but of course in a good way, because duh, that was a compliment. I JUST ADORE THIS SERIES, OKAY? I actually rewatched the original film a few months ago and I found that I was bored out of my mind, and not because I read something similar with Danielle's writing. I just find that the retellings and twists (like this) are better than the real thing. Yellow Brick War was just as powerful and intriguing as the other books in this series and I just cannot stop recommending this series out to everyone I know. Trust me: most of my friends have actually read this series after hearing my endless recommendations. Although I expected a little more from this third novel, I was completely satisfied.
I am also satisfied, in this case, that the series is not over. At the end of this one, we readers are left with a cliff-hanger that we just cannot stop thinking about. As usual, Danielle Paige writes an action-packed fantasy novel with beautiful characters that we know from the original literary classic or film, and I just cannot stop fangirling over this new fandom that I feel that I have joined after reading the first novel in this electrifying series.
Yellow Brick War, my dear friends, is all about Amy getting pissed off and trying to kill Dorothy, once again. This time, she succeeds. FINALLY. YOU DO NOT KNOW HOW ECSTATIC I WAS TO DISCOVER THAT THE B**CH WAS FINALLY DEAD. Years ago, when I was a kid, who would have thought that Dorothy would be evil and one of the worst characters to be included in YA literature? And by worst characters, I mean antagonists. Honestly, I love Amy's character development throughout the whole series, but in this third book, it is where it really shines. We see her confidence, and her ability to know what to do in scary situations. I know that I would never know what to do in her case, living in this world that she always thought was a fantasy, being torn apart by love and witches. This is the real thing.
As many other reviewers have mentioned in their own reviews, there wasn't really a war in this one. To be honest, I hardly pay attention to titles these days. Yeah, I look at them when I decide to read a book or not, but to me, the synopsis is what counts, and is what really has me deciding whether I should purchase/borrow a book. And of course, the cover definitely counts, too. There is a war in this third instalment, but it is minor. I don't want some huge war where I couldn't care less. To me, I rather see Amy destroy Oz on her own, without some kind of major war where everyone heads onto different sides and try to rip the other people's heads off.
You will go crazy because you won't be able to wait for the fourth instalment. I know I can't. And watch me forget about everything that occurred in this book and well, I will be disappointed. Danielle Paige's only issue here is reminding readers of what occurred in the past books. This is what happens: I have to wait a year for the sequel to the previous book, and I read books afterwards. I AM NOT GOING TO SPEND A YEAR THINKING ABOUT DOROTHY AND AMY GUMM. I would go mad. And then the next book comes, and I forget everything. *cries* Thank goodness for the reviewers who actually summarize everything. I do not know how you do that, my friends.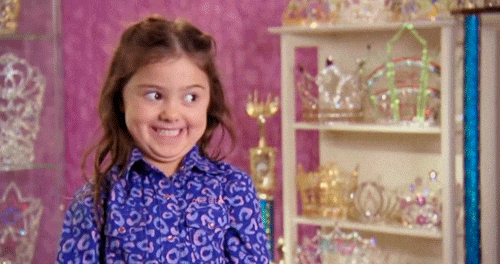 The ships are real here, too. Amy cannot just stop creating ROMANCE TROUBLE AND MY HEART KEEPS EXPLODING. I am seriously curious to see how Stealing Snow will cause craziness with my heart when I read it soon. This book seriously just has it all, I must say.
Danielle Paige has done it for the third time. She is such a brilliant writer and I wish that I read this one prior to BEA so I could have asked her for a minor spoiler of the next book. BUT, ALL IN ALL, THIS WAS SPLENDID. If you just read my review with that ONE BIG SPOILER, and you haven't picked up any books of this series yet, then I would sprint right now. What are you still doing here? Buy all of the books, all of the novellas, or else, I will really start a yellow brick war with someone.
Do you like Danielle Paige's writing/Do you want to read a book by Danielle Paige? Do you enjoy fantasy novels with a big war in them?