Jane Steele,
by
Lyndsay Faye
Publication:
March 22, 2016, by G.P. Putnam's Sons
Genre:
Adult Fiction, Historical, Mystery
Pages:
416
Format:
ARC
Source:
Publisher
Rating:
A sensitive orphan, Jane Steele suffers first at the hands of her spiteful aunt and predatory cousin, then at a grim school where she fights for her very life until escaping to London, leaving the corpses of her tormentors behind her. After years of hiding from the law while penning macabre "last confessions" of the recently hanged, Jane thrills at discovering an advertisement. Her aunt has died and her childhood home has a new master: Mr. Charles Thornfield, who seeks a governess.
Burning to know whether she is in fact the rightful heir, Jane takes the position incognito, and learns that Highgate House is full of marvelously strange new residents—the fascinating but caustic Mr. Thornfield, an army doctor returned from the Sikh Wars, and the gracious Sikh butler Mr. Sardar Singh, whose history with Mr. Thornfield appears far deeper and darker than they pretend. As Jane catches ominous glimpses of the pair's violent history and falls in love with the gruffly tragic Mr. Thornfield, she faces a terrible dilemma: can she possess him—body, soul, and secrets—without revealing her own murderous past?

A satirical romance about identity, guilt, goodness, and the nature of lies, by a writer who Matthew Pearl calls "superstar-caliber" and whose previous works Gillian Flynn declared "spectacular," Jane Steele is a brilliant and deeply absorbing book inspired by Charlotte Brontë's classic Jane Eyre.
My Thoughts:
I actually have not read Jane Eyre before. My friends, that is my scary confession. In elementary school, I remember that my library did have a copy of it, and I also do recall reading the first chapter again and again, not understanding a word that Charlotte Brontë was trying to say. Jane Steele was supposed to be a book that was going to intrigue me, intrigue me to read the actual literary classic that stunned the world and everyone reads constantly. I recommend this to readers who loved Jane Eyre, and are seeking a retelling that has never been done before. From what I could recall, this kind of retelling has never been written before. YOU CAN'T ARGUE WITH ME. JANE EYRE AS A SERIAL KILLER? That's super kick-butt.
I wanted to read this because it sounded absurd. Lyndsay Faye seemed to have put a twist on the whole story. A Sikh butler? Sikh Wars? I kind of am getting a feel of Star Wars, if you ask me. But then I started reading, and I became very confused. And weirded out. And unsatisfied. And bored out of my mind. This book was so confusing and boring that my eyeballs were about to fall out of their sockets because they couldn't stand to look at the words on the pages. I was so confused. Perhaps this book was written with a similar plot to the original, and it makes sense if you understand that, but I spent the first half of the book wondering who the main character was. Yes, I get that Jane Steele is our main character, but I was also trying to comprehend who she was and how she contributed to her story.
"Reader, I murdered him" is the cool catchphrase that they used for marketing this book, and I still don't get why. LIKE YEAH, SHE'S A SERIAL KILLER. I kind of was distracted with that. Anyhow. THIS IS GORY AND THERE'S A LOT OF BLOOD AND VIOLENCE AND ABUSE THAT YOUR INSIDES SHAKE. That was satisfying for me (not that I'm creepy or anything). Listen, I read adult novels for the fact that I am seeking something that YA doesn't have. Jane Steele did have those details that YA authors don't usually touch upon, especially looking at the mentality of the characters. But this book was too weird for me.
But, another great thing was that it contained a lot of comic relief and was so sarcastic that I didn't know if I should believe the author or not. That's a good sign... I guess.
You see, I finished this a while ago, in May (it's July as I'm writing this, by the way). I didn't have the guts to write the review because I didn't know what to say. This was really boring for me and I haven't read a book this bad since.
"I did not want to remember very much of my life—but when I thought of Highgate House, its shape shifted in my memory that day, its stark lines tangling with ivy and sentiment and something disturbingly like fanatical ownership" (148).
Lyndsay Faye is seriously a fabulous writer. I could see why other famous adult fiction authors like Gillian Flynn are praising her. Her details are very complex and intriguing, but something happens with her characters or plot that just stirs me away. I did not like Jane's character; it seemed that she was very bland and too obsessed with one thing at a time. Who said that people can be well-rounded when looking at her?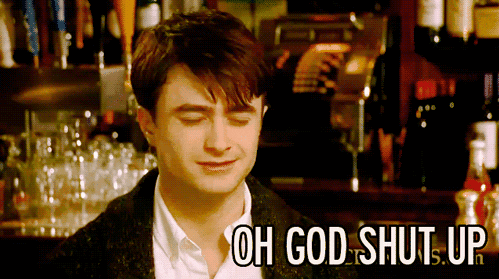 Jane Steele seriously was not my cup of tea. I wouldn't really recommend it to others who have similar tastes in books as I do, but there are a lot of positive reviews out there so in this case, I am the black sheep. If you enjoy a steampunk genre mixed in with a retelling of a classic story that has never been written before, sure. I rather read the actual classic than this. *frowns*
*A review copy was provided by the publisher in exchange for a honest review. Thank you!*
What are some other interesting retellings of Jane Eyre? Do you enjoy retellings of classic novels?