Last year, I received VIP: I'm With the Band to review from BEA, but I never ending up getting to it, and my younger sister ended up reading it instead. In a sentence? She adored it. When I realized that the sequel was being released, I decided to sign up for the blog tour hosted by Hannah at The Irish Banana. I loved this series! Here are my reviews for the two:
~~~~~~~~~~~~~~~~~~~~~~~~~~~~~~~~~~~~~~~~~~~~~~~~~~~~~~~~~~~~~~~~~~~~~~~~~~~~~~~~~~~~~
VIP: I'm With the Band (VIP #1),
by
Jen Calonita
Publication:
December 1, 2015, by Little Brown BFYR
Genre:
Middle Grade Fiction, Contemporary
Pages:
336
Format:
Paperback
Source:
Publisher
Rating:

Twelve-year-old Mackenzie "Mac" Lowell's dreams have come true. Thanks to her mom scoring the coolest job EVER, Mac is going from boy band fanatic to official tour member of her favorite group, Perfect Storm. Good thing she's brought along her journal so she can record every moment, every breath, and every one of lead singer Zander Welling's killer smiles in written detail and daydreamy doodles.
But between a zillion tour stops and pranks gone wrong, Zander and his fellow band members, Heath Holland and Kyle Beyer, become more like brothers to Mac. When the boys' differences start to drive them apart, can Perfect Storm's biggest fan remind them why they're perfect together? It'll be up to Mac--and her comic-book alter ego, Mac Attack--to keep the band together and on the road to stardom
Chronicling her experiences on tour, Mac's journal springs to life with black-and-white illustrations and comic-book panels throughout its pages.
My Thoughts:
My sister is obsessed with this series, guys. My sister is not a reader whatsoever unless my mom tells her to read, so her adoring VIP: I'm With the Band was something new and interesting for me because I am the reader in the house. Who would have known that she would get an obsession with Perfect Storm, a fictional band that features three cute guys who are around my current age, fifteen (almost sixteen!) and who keep getting into trouble. I seriously adored reading this first book of this series, and as I am writing this review, I am gearing up for reading the sequel. I am so excited to head back into the world (a few hours later after completing this) of Mac, Zander, Kyle, Heath and Jilly, characters who I now love for their different, fun personalities and how they seriously made this book comedic.
VIP: I'm With the Band is exactly what you think it is, and perhaps a little more than what we all would presume, too. Jen Calonita, a frequently read author of mine, especially when I headed through my tween-cool-middle-grade phases when I was twelve, created a fangirl protagonist named Mac, or Mackenzie, who is the biggest fan of boy band Perfect Storm. Her and her two best friends, Iris and Scarlet, spend the beginning of the book trying to score tickets for Perfect Storm's show in Long Island the next day. They don't succeed, but Mac's mom surprises the three with tickets that she retrieved secretly. Mac fangirls, meets the guys, and has the best time of her life at the concert. The next day, her life changes once more when she discovers that her mom will be Perfect Storm's manager, and that she and Mac are going on tour with the band.
I WOULD'VE FANGIRLED TOO. This book, as a whole, just made me feel happy. Mac was a happy heroine who just fangirled wherever she went and made the best of the situation. VIP is written through the perspective of Mac, obviously, but in a journal format which makes things even more fun for the younger audience. The illustrator, Kristen Gudsnuk, also did a fabulous job at showcasing her image of Mac and the gang. This is honestly such a cute book as a whole.
"Melting! THEN ZANDER WELLING HELPED ME UP AND LED ME THROUGH THE CROWD TO THE MEET-AND-GREET DESK! Puddle on the floor!" (37)
After I finished reading, I told my sister that I will be rating this four stars out of five. She freaked out. "Why? I'm not talking to you anymore," she said. I'm not twelve, I cannot relate to this book a hundred percent. Back in my day, three years ago, I wasn't obsessed with any boy band. One Direction came a year later, but not at twelve. This was such a cute read, don't get me wrong, but it's completely unrealistic, because seriously, who in the world of entertainment (like Mac's mom) will get the chance to do what she does. IT'S RARE. And bringing her twelve-year-old daughter with her? That's extremely rare. I just inwardly wish that Jen could have focused a touch bit on realistic issues that are hinted at in the novel. For example, where is Mac's father? We all know that Mac's mother is single, because no man is ever mentioned and they wouldn't leave a father at home to go on the road, and that seemed important to me, since Mac is still young.
I loved Mac as a protagonist. She had this carefree attitude, and I loved how she was striving to be mature around enemies like Lola. (I HATED THAT GIRL) Back to the unrealistic thing, the "romance" is completely unrealistic, as well. It is noted a few times that Zander, Mac's initial crush out of the three members in Perfect Storm, is fifteen years old. I'm fifteen, and I would never romantically pay attention to a seventh grader. I'm turning sixteen next month, so that's a different example. Okay, picture this: a ninth grader crushing on a seventh grader. Although you may not see it at first, it kind of happens.
I like middle-grade to be realistic, knowing who the audience is. The story is fluffy, cute, and definitely entertaining where tween girls can learn about show biz (because it seems that Jen has experience with this after interviewing people), but there's the part where you know that girls won't learn anything from this: it's practically impossible to occur. Anyway.
KYLE IS ADORABLE. HEATH IS ADORABLE. ZANDER IS... MEH. I loved Perfect Storm's attitude as a whole, but I loved Kyle and Heath the most. Zander is your ordinary, snobby member who is in it completely for the fame. We see how he wants the spotlight and all of the solos. *rolls eyes* I just cannot picture how a romance (or fling) could stem out of this series. I wonder what the next book will provide us with.
"Seconds later Heath joined in. Zander was the only one without an instrument. I guess he doesn't need to play one when he has the voice of an angel. When Zander started to sing, I closed my eyes and listened without really trying to hear the words. It was always hard to catch them all on the first listen of a song, but I got the gist pretty quickly" (188).
VIP: I'm With the Band would seriously be loved by any tweenage (haha that word) girl who loves contemporary and funny books. I am so excited to read the sequel (RIGHT NOW) and see how Calonita's writing continues and how the series unfolds. Will the romance happen? Will Kyle keep being my crush? I hope so for the latter.
*A review copy was provided by the publisher in exchange for a honest review. Thank you so much!*
~~~~~~~~~~~~~~~~~~~~~~~~~~~~~~~~~~~~~~~~~~~~~~~~~~~~~~~~~~~~~~~~~~~~~~~~~~~~~~~~~~~~~
VIP: Battle of the Bands (VIP #2), by Jen Calonita
Publication:
July 26, 2016, by Little Brown BFYR
Genre:
Middle Grade Fiction, Contemporary
Pages:
320
Format:
ARC
Source:
Publisher
Rating:
Mackenzie "Mac" Lowell is living a dream come true on tour with her favorite boy band. Spending time on the road with Perfect Storm hasn't been what Mac expected, though-it's even BETTER!
But with screaming fans and big-time recording sessions come haters and copycats, like Thunder and Lightning, a new band on the label whose first single sounds suspiciously like the song Perfect Storm's guitarist wrote for Mac. As the two bands set out on a joint summer tour, more and more of Perfect Storm's secrets are leaked to the public.
Where's the one place all these lyrics and secrets are supposedly being kept safe? In Mac's journal, of course! Can Mac-and her comic-book alter ego, Mac Attack-stop the leaks and nab the culprit?
With black-and-white illustrations and action-packed Mac Attack comics throughout, Jen Calonita's VIP series is more exciting than a backstage pass!
My Thoughts:
What an achievement it is to say that I finished this series in a day. I actually read the two VIP books in a matter of hours because they were oh-so-good and so entertaining. Parents of girls who are not really interested in reading (and you want them to be), Jen Calonita's VIP series is the series that will satisfy your kids and have them commence reading like maniacs. I wish that this series existed when I was a kid, because I swear that I would've enjoyed it so much. I would have been so satisfied, so excited, obsessed with the characters and most especially, obsessed with Perfect Storm, a trio of cute guys that fangirls need to be real. Anyway, I'm getting too ahead of myself, because obviously these guys don't exist. Battle of the Bands is a lovely sequel that touches base with the previous book, reaching the same level and still being really good and enjoyable.
This sequel kicks off a few months after Mac's Spring Fling, and things get right into the action. Perfect Storm is still successful, causing teenage girls to awe and ooh over everything they do, which means that Mac and her mom are still able to tour with them as long as they are successful. Drama begins off right away, especially because as the title states, there is a battle between bands, and Perfect Storm is caught in it. We readers are introduced to Thunder and Lightning, a rip-off band of Perfect Storm who are signed with the same label. PS soon discovers that Thunder and Lightning has stolen a song that Kyle has written for Mac, and it goes viral. Next thing we know, a vlogger gets in the way, gossiping and creating a false, negative image of Perfect Storm.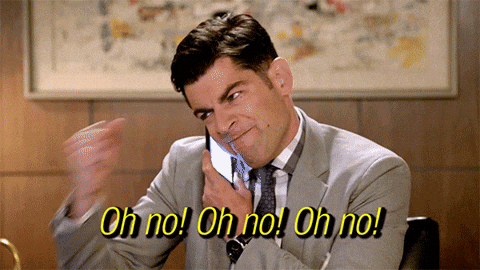 I liked how Jen Calonita created this novel. The first book was about the introduction to the characters, to the show business, to tours, and especially to Perfect Storm and its members. Now, since we readers know the characters well and what they're up to, the real drama begins. I loved the catfights, how tough Mac became, and everything in between. We don't really see a broad character development for anyone (which I would have loved)—that would be a flaw for me. Mac deserved that extra push since she does have an Alter Ego for herself, this comic book character called Mac Attack. Comics are included in the book, but I wasn't really entertained by them since they didn't mean/add anything to the plot.
That's why I have occasional issues with books. Authors like to add, add and add more, but in the end, the reason they added something in is senseless because it doesn't help with development, details or anything in particular. I loved Mac, as I did in the first book, but nothing changed about her. She was tough, but not confident to the extent that she wanted to see herself as.
There certainly was development with friendships. I love Jilly and Mac's friendship, and how from the first book to this sequel, they have gotten tighter and closer. NOTHING NEW WITH KYLE AND MAC. Like yeah, this is middle-grade, but there's nothing cute. *cries* We also see a nice relationship between Mac and her mother—one that is rarely featured in middle-grade fiction. Occasionally in the past, I have even read books where there is no parent present, but Mac and her mom are just great in this book, just how some mothers and daughters realistically are.
I really liked the Bad Kitty addition. It's fun for kids to wait and guess who a mysterious person could be from one of the characters that they know. It was predictable for me, but from what my sister told me when she read this, it wasn't for her. I guess younger kids would love the ending, ten times more than I did. That's a definite good sign.
VIP: Battle of the Bands is exactly the kind of sequel I have been looking for in a middle grade series. In fact, it has been a while since I've read a middle-grade series, and I thank Jen Calonita for teleporting me back. There are so many young girls in the world who would appreciate this humorous, lively series filled with characters who you just cannot get out of your head. Go grab the two books now and fall in love!
*A review copy was provided by the publisher in exchange for a honest review. Thank you so much!*
What is the latest middle grade series you have read? Have you read anything by Jen Calonita in the past?