Beware That Girl,
by
Teresa Toten
Publication:
May 31, 2016, by Doubleday Canada
Genre:
Young Adult Fiction, Contemporary, "Thriller"
Pages:
336
Format:
Hardcover
Source:
Publisher
Rating:
For fans of We Were Liars, The Girl on the Train, and Gone Girl, this powerful psychological thriller with multiple mysteries is set against the backdrop of the megawealthy elite of New York City. Toten delves into the mesmerizing yet dysfunctional world of those who manipulate but seem ever so charming. With its gripping pace and Hitchcockian twists, Beware That Girl will keep readers guessing until the very last line.
The Haves. The Have-Nots. Kate O'Brian appears to be a Have-Not. Her whole life has been a series of setbacks she's had to snake her way out of—some more sinister than others. But she's determined to change that. She's book smart. She's street-smart. Oh, and she's also a masterful liar.
As the scholarship student at the Waverly School in NYC, Kate has her work cut out for her: her plan is to climb the social ladder and land a spot at Yale. She's already found her "people" among the senior class "it" girls—specifically in the cosseted, mega-wealthy yet deeply damaged Olivia Sumner. As for Olivia, she considers Kate the best friend she's always needed, the sister she never had.
When the handsome and whip-smart Mark Redkin joins the Waverly administration, he immediately charms his way into the faculty's and students' lives—becoming especially close to Olivia, a fact she's intent on keeping to herself. It becomes increasingly obvious that Redkin poses a threat to Kate, too, in a way she can't reveal—and can't afford to ignore. How close can Kate and Olivia get to Mark without having to share their dark pasts?
My Thoughts:
Welcome to my review of the newest psychological thriller I have picked up in my psych-thriller craving-obsession period of time. Yes, seriously. Compared to all of the recent grand thriller-mysteries I have picked up in the latest span of time, Beware That Girl by Teresa Toten, an author who is highly praised about after her novel, The Unlikely Hero of Room 13B, this wasn't the greatest, only because I found that there was no point. No plot. There was no plot, honestly. Read the summary, for starters. This is a catty book about two catty characters who are best friends, but they know that they shouldn't be. It's all about competition. But when you look at this book from a real perspective, you'll find that this is honest-to-God relatable, because all we see around us these days is competition. Businesses trying to beat others with new innovations, people trying to get better grades than others, people trying to have more riches than the other. I have dealt with competition all of my life, but I didn't want to. It's like people implant competition on others who don't even want nothing to do with them frequently. Anyways, excuse me for my rant.
This is really similar to books like Private by Kate Brian or Gossip Girl, from my viewpoint. There is so much dark drama occurring, but note that: DRAMA. Damn, I shouldn't even say "dark." I agree with all of the lower rating reviewers out there, because this book promised us something else. The only part where a "thriller" or "mystery" kind of situation pops up is in the ending, the last few pages where Olivia and Kate actually get the guts to do something scandalous. IT'S FAKE, THE SUMMARY IS FAKE. What secrets are here, honestly? Olivia, the rich kid out of the two, who lives in an Upper East Side posh condo with her single father and maid, Anka, has this weird secret, but it's not something that is worth going crazy over because guess what? We readers know the secret because we have to deal with reading Olivia's perspective—so what's the point, then?
Where is the "Hitchcockian pace" as mentioned in the synopsis? This was a slow-moving story that was just about betrayal and scandal. Kate and Olivia had a cute relationship at times, yes, but it only had to do with Olivia's riches. They would share clothes, and that was the main part because they actually spent so many chapters going off with Mark and doing things that I cannot even explain at the moment.
Kate and Olivia were good characters (not having the worst attitudes possible) but they were gross when you thought about it. I can't really understand the attraction between Olivia and Mark, but whatever. They were just characters who were influenced by older men and not trusting anyone. I certainly have never read anything similar to this, but I don't know if that's a good thing.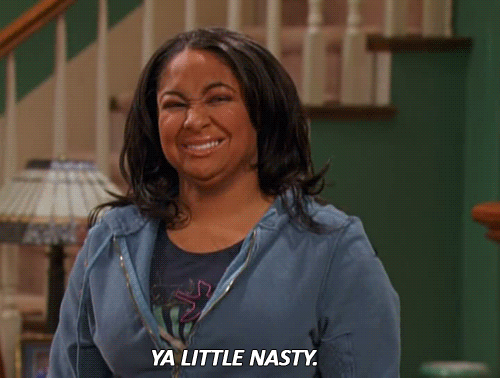 "I didn't have top choices. Just Yale. Nothing else mattered. My life would begin when I got to Yale, and everything would make sense. I'd kept my eye on the prize all these years above and beyond anything else, beyond all the horseshit. And then I blinked. I should have gone with my gut. I was done" (138).
Beware That Girl had a setting and mood to me that just screamed out "eerie." I mean, it turned out pretty weird in the end when we're looking at the twist that was supposed to scare the heck out of everyone. I just imagined grey skies for the whole book in the city that I love. I expected so much more to come from this, overall, but there were these tweaks that really made me interested, especially Kate's dedication to Yale and her future life. Nothing else mattered to her, and that was great.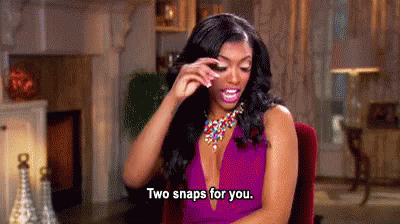 We really see Kate's struggles throughout the story. Now I would call her development the best out of her and Olivia. Kate is a scholarship student at Waverly, the ultra-preppy private school she and Olivia attend, and we see her character working hard throughout the story to make things happen. She skips out on a trip to Cabo San Lucas in Mexico with Olivia, and would rather work and prepare for her future. Things get really chaotic in the end when she's basically forced to do something that wasn't supposed to happen—something she got saved from.
Beware That Girl wasn't horrifying, compared to other recent books I have read, but there certainly were issues that without any doubt, upset me. Please watch out for the synopsis of this book—I expected something completely different. I am not the only reviewer out there who thinks so. We have a dedicated protagonist, as well as another who is completely scandalous in an entertaining way. There certainly is an audience who could give this a five star rating, but I felt like I went into this for a Gone Girl-like read, not Gossip Girl.
*A review copy was provided by the publisher in exchange for a honest review. Thank you so much!*
What are some books that promised something else, and made you disappointed? What is the most recent psychological thriller you have read? Do you like the setting of NYC?