Tell Me Again How a Crush Should Feel,
by Sara Farizan
Genre: Young Adult Fiction, LGBT, Contemporary, Romance
Rating: 5/5 stars
Goodreads Summary:
High-school junior Leila has made it most of the way through Armstead Academy without having a crush on anyone, which is something of a relief. Her Persian heritage already makes her different from her classmates; if word got out that she liked girls, life would be twice as hard. But when a sophisticated, beautiful new girl, Saskia, shows up, Leila starts to take risks she never thought she would, especially when it looks as if the attraction between them is mutual. Struggling to sort out her growing feelings and Saskia's confusing signals, Leila confides in her old friend, Lisa, and grows closer to her fellow drama tech-crew members, especially Tomas, whose comments about his own sexuality are frank, funny, wise, and sometimes painful. Gradually, Leila begins to see that almost all her classmates are more complicated than they first appear to be, and many are keeping fascinating secrets of their own.
Review:
*Review copy provided by Netgalley in exchange for a honest review.*
I normally don't pick up LGBT books, they're not usually my type. But something about
Tell Me Again How A Crush Should Feel
just intrigued me and made me want to read it. When I began reading it, the witty hilarious POV of Leila just captivated me and voila! It became a masterpiece and is now one of my 2014 favourites.
This is about 16 year old Leila, who always has felt a special feeling towards girls. She always wanted to be the "Indiana Jones" while the girl she played with is the princess, and once Saskia, the new girl, comes to Armstead Academy, Leila's life turns upside down and she realizes that Saskia is the perfect person for her. Leila begins to take risks about her sexuality and still doesn't know how to come out to everyone, including her strict "all about school and grades" parents.
This was seriously a hilarious witty book. There were so many times where I was laughing so hard at something Leila thought of, but we'll get to Leila in a second. First, let me tell you about the
spectacular
plot. Sara Farizan just captivated me from the start. The way this author writes is so light but so strongly and good. Usually contemporary-romance books bore you once in a while because its ideas can be very dull and mainstream, but this book was like eating an ice cream cone, so delicious and sweet, and indulging. It's the type of book that you want to take your time reading because it's so beautiful and crazy (in a good way) all at the same time!
So let's talk a little more about the idea/concept and how brilliant this whole book was. Ideas like these can either be really bad, or really good. It's a 50/50 chance that an author will accomplish something amazing by writing a book about this, or lesbian love in other words. I don't mind that this was a reverse romance, in fact, it's something very unique and different. Most YA novels don't focus on this type of topic, but Sara Farizan just nailed it perfectly. LGBT books have to have great characters that make you laugh and relate to you personally with love experiences (straight or not) and I just love what this came to.
"All my wondering was put to rest when our lips met. The kiss started slow, her lips figuring me out, asking whether it was okay to continue their dance. I backed away slightly, looked her in the eye- and started to cry."
I'm serious, this book had so many inspirational and amazing quotes. I could read this over and over again and find ten new brilliant quotes that speak to me.
Leila was just an amazing character. Her POV was so strong, and her story was so real, and can happen to just about anyone, and people are going through the same struggles as her to this day. It's normal, and during the whole book, Leila was trying to show us that it is, and the lives of teenagers can be difficult, no matter what people think. We are teenagers, and we have troubles, just like everyone else, and there are people out there who understand us.
Saskia was such a hilarious character. She has total mood swings- one minute she's gay, the next she's straight, WHAT THE FUDGESICLES. xD Even though the author really wasn't trying to create her to hilarious with Saskia, I think she totally was.
This book had such a deep pretty romance. I loved it even though it wasn't crystal clear to us all the time. There were many people I shipped Leila with (I even hoped that she would turn straight and end up with Tomas, who also would turn straight) and that's the magic of Sara Farizan's romance, right?
The ending... well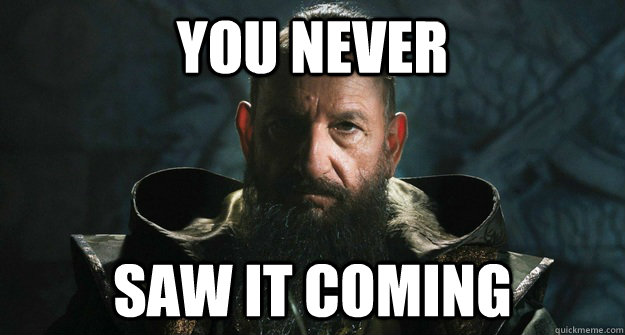 Oh, I never did. I was happy, don't get me wrong, but I never expected it to! Shocking, just shocking. I'm still lost for words to this very moment.
I definitely recommend this book, especially if you love contemporary fiction. Even if you've never tried something LGBT, you should begin with this one. Sara Farizan has just accomplished a "2014 Favourite Read" award, honoured by me. ;)