Minister Without Portfolio,
by
Michael Winter
Publication:
August 27, 2013, by Hamish Hamilton
Genre:
Adult Fiction, Contemporary
Pages:
336
Format:
Hardcover
Source:
Borrowed
Rating:
Henry Hayward is a drowning man. With a soured long-term romance finally at an end, no family, and no refuge to be had in work, he progressively spends his days in the solace of alcohol and his nights with a series of interchangeable partners. In a quest to simultaneously recover from unrequited love and to find meaning in what is becoming an increasingly emotionally arid life, Henry travels to Afghanistan as an army-affiliated contractor.
When Henry becomes embedded in a regiment, he doesn't have time to think about his fixation on Nora or the fragments of his old life, a life he wasn't really living anyway. But everything changes during a tragic roadside incursion when a routine patrol suddenly turns fatal. And Henry, who survives, knows in his heart that he is responsible.
Upon returning home, now tormented by guilt in addition to ennui, he begins to feel even more rootless and restless until the question of his deceased friend's summer home arises. Soon Henry is trying to bring meaning back to his life and to make posthumous amends by planning to buy and repair his friend's dilapidated family house. But he hasn't factored family history into the picture—and his deceased friend's girlfriend has a revelation of her own that may change everything.
My Thoughts:
You see—I cannot reconcile this book; I cannot remember anything about it, to be honest. After being introduced to the Canada Reads debate by my English teacher, I decided that I wanted to read a majority of these Canadian novels. Minister Without Portfolio was one of them. I wanted to read one of those books that are comical, but come with a point. Maybe this is because I'm a teenager; I just do not get these "adult concepts." By concepts, I simply mean adult situations. I have not been tormented in the way that Henry has, or have had marriage issues. I just could not relate to this book or the author's writing. This story seemed like a chore, not a book that I read just for enjoyment. If you are older than I am and enjoy these simple, philosophical stories, this could simply could go well for you. I am not saying that a teen cannot like this—no. There is a large possibility, but everyone always has their different opinions on books.
But hey—there are positives. There are things that I actually enjoyed about Michael Winter's story. He must be a popular author for those reasons. Winter creates a character who acts like he's in his mid-life crisis, which seems comical but is completely serious. Henry deals with some kind of PTSD, stress disorder that takes him out of living his normal, ordinary life. He walks around, but as I could tell, there was no meaning in his footsteps. He moved through the story being quite depressed, which demonstrated a completely depressing mood for the whole story. I am still confused to this moment if that was what the book was supposed to provide; I could just not tell.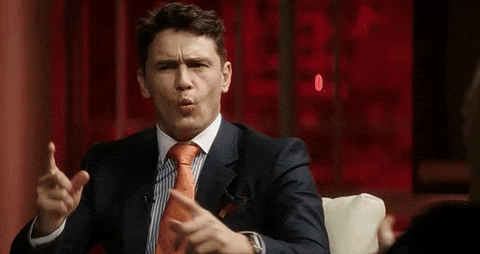 Minister Without Portfolio is a story where the readers endure. They endure all of the plot's events and how Henry goes on his own personal journey of his life. Once again, I am unable to relate to Henry's character in any way, which is something I usually rave about a character after reading a great book. This seemed a little too boring for my liking. If you expect some serious action, this is not the right story for you. Instead, we have a slow-moving continuation of a man's life and how he himself cannot contemplate his own feelings.
What are the great things about this story? It's written by a Canadian author in a Canadian setting, it's extremely comical, and you feel bad if you put it down. I endured some kind of sympathy for Henry, for a man who is stereotypically supposed to undergo his feelings and save himself. I found myself giggling from time to time, and you seriously cannot take this book seriously. Everything was meant to be placed into this book for a reason, but there are only a few readers who understand why, and see the positivity; I am not one of them. There, I have said it. I am not the biggest fan, whoop dee-doo.
Minister Without Portfolio could be seen as the most boring adult drama you have ever read. Meh. But if you look at this from another perspective, you see an interesting view of adulthood. You see, as a teenager, we do not know about the hardships that our parents or family members experience with jobs, love, all of that crazy stuff. This is it, except a little into the extreme. There is a bunch of romance drama, which is extremely interesting to read from the perspective of a grown man, and everything clicks together in the end. There is a possibility for you to enjoy this, especially if you are a teen.
Have you ever read some boring adult books? What are some Canadian books you have read?