The Last Place on Earth,
by
Carol Snow
Publication:
February 23, 2016, by Henry Holt and Co. BFYR
Genre:
Young Adult Fiction, Contemporary, Romance
Pages:
288
Format:
ARC
Source:
Publisher
Rating:
Daisy and Henry are best friends, and they know all each other's secrets. Or, so Daisy thinks, until she wakes up one morning to find that Henry and his family have disappeared without a trace. Daisy suspects Henry's disappearance is connected to their seriously awkward meeting the night before, but then she finds a note from Henry, containing just the words "SAVE ME." Deeply worried, Daisy convinces her unemployed brother to take her on a rescue mission into the California mountains. As they begin to home in on Henry's exact location, they also start to find some disturbing clues... clues that call into question everything Daisy believes she knows about her friend. Why is he so hard to find? What kind of trouble is he in, exactly? And most importantly, who is actually saving who?
My Thoughts:
The Last Place on Earth inwardly made me fall apart. This is a thrilling story that is NOT just about the theme of loneliness and isolation that Daisy undergoes; Carol Snow shocks readers and adds a science fiction twist to the wilderness setting story that first captured our attention with its gorgeous cover. This beautiful story has so much wondrous meaning to it as well as beauty that I would not trade for another experience. Everything fit together like peanut butter and jam and the story just kept turning tables wonderfully. I was always at a surprise and for contemporary fiction, this is completely interesting and different. I have always enjoyed reading books that give readers an experience with a twist—this story certainly did. It literally even spun me upside down and made my feelings burst into tens of thousands of pieces.
This fictional novel is revolved around a group of two best friends who were in the early stages of a real, romantic relationship, in a sense. Daisy and Henry both share many of the same interests, go to the same school, talk about the same people and have a kind of connection where other classmates call them a couple. Daisy is kind of obsessed with Henry—I'll get to that later. When he goes missing, as well as his family, Daisy panics. I do not know how, but her brother helps her out once by basically stalking Henry's house and barging into it. Things get EVEN crazier afterwards, without sharing a similar concept to what the contemporary part of the story even held.
ONE THING I HAD AN ISSUE WITH (before we get to the positive stuff):
Daisy. Had. An. Attachment. Problem. With. HENRY. Guys, I do not think it is normal for a girl to be THAT obsessed with a guy. I know that Carol Snow wanted to make the story click together and make absolute sense, but REALLY. Stalking? Parking on the driveway? Remembering the passcode? Toilet paper? Notes? This is a rundown, uglier version of John Green's Paper Towns, in that sense. However, everything was much better. It's just that Daisy was too obsessive for anyone, not just for a main character who is in love with her best friend. This takes it to the max.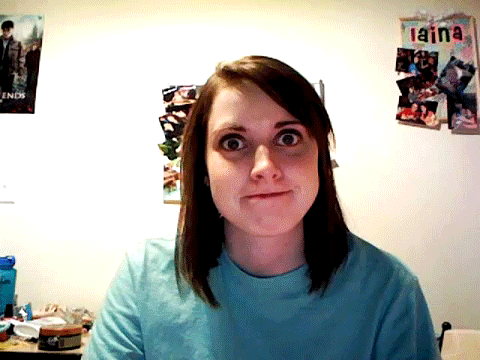 The great things that this book featured was just about everything else. I adored the plot and how Carol sculpted the story together and basically made the magic happen. I fell completely in love with every other bit that I came about. THIS TURNED OUT TO BE SO GOOD.
I completely recommend this story to any lovebug of contemporary or sci-fi fiction with so much love for unique stories. This was definitely one of the best, ever. Get your butts up and head for the bookstore for this beauty! It's gorgeous inside, and out. (I'm tempted to visit Big Bear now!)
*A review copy was provided by the publisher in exchange for an honest review. Thank you so much!*
Has a book shocked you lately? What do you think about contemporary turned sci-fi?