The New Guy (and Other Senior Year Distractions),
by
Amy Spalding
Publication:
April 5, 2016, by Poppy
Genre:
Young Adult Fiction, Contemporary, Romance
Pages:
320
Format:
ARC
Source:
Publisher
Rating:
A ridiculously cute, formerly-famous new guy dropping into your life? It's practically every girl's dream.
But not Jules McCallister-Morgan's.
I realize that on paper I look like your standard type-A, neurotic, overachiever. And maybe I am. But I didn't get to be the editor of my school's long-revered newspaper by just showing up*. I have one main goal for my senior year-early acceptance into my first choice Ivy League college-and I will not be deterred by best friends, moms who think I could stand to "live a little," or boys.
At least, that was the plan before I knew about Alex Powell**.
And before Alex Powell betrayed me***.
I know what you're thinking: Calm down, Jules. But you don't understand. This stuff matters. This is my life. And I'm not going down without a fight.
----
* Okay, I sort of did. But it's a sore subject.
** I mean, I guess everyone knows about Alex Powell? Two years ago, you couldn't go anywhere without hearing about viral video boy band sensation Chaos 4 All. Two years ago, Alex Powell wasfamous.
***Some people think I'm overreacting. But this. Means. War.
Filled with romance, rivalry, and passive-aggressive dog walking, Amy Spalding delivers a hilariously relatable high school story that's sure to have you falling for The New Guy.
My Thoughts:
A year ago, I was fortunate to receive a review copy of the beautiful, memorable debut novel by Amy Spalding: Kissing Ted Callahan. I was mesmerized by the plot, and how music spoke to the author and the characters of the story, bringing all musical lovers together into a story that had a bittersweet, but fluffy ending. A year later, I discovered that Spalding is going to release another bittersweet, funky story of her own that I knew I'll enjoy just the same as the one with Ted Callahan, or even more, possibly. My fingers smacked my phone screen when I requested it for review, and voila: THIS WAS THE PERFECT PLANE READ THAT A GIRL COULD ASK FOR. Being able to perfectly relate to a main character is difficult, difficult for many authors to conquer because at the same time, they don't want their characters to seem boring and bland. (Not that readers are boring and bland! I hope you all know what I secretly, inwardly am trying to say).
The New Guy was focused on so many concepts and themes. This was not just about Jules' romance with a pop-star-turned-ordinary-teenager. Amy Spalding played with modern, diverse issues that YA fiction needs more of. Jules has two moms, which plays an interesting role into how she seeks help with her relationship problems with Alex. She also has big dreams (as I do) to get into Brown University and be able to conquer the world. She becomes the editor-in-chief for her school newspaper, which turns into a battle once a weekly podcast on the school's televisions begins by her mortal enemy, Natalie. Just when things could not get worse, there is a romance to worry about, impressing her teachers for good letters of recommendation, and friendship-related issues that she needs to keep in mind in order to save her friendship with her best friend. Sounds like every teenager, right? Just kidding, everyone is different! I do kind of see myself in this chick. Overachievers rule!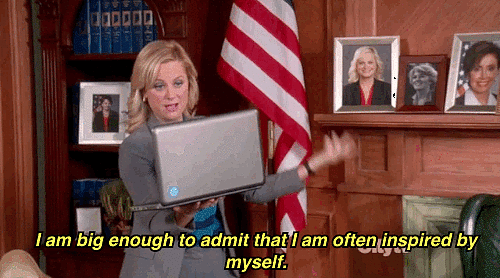 There were little to no issues with this book. I fell in love with the story from its first page, which I had begun the night before an airplane trip back home from my relaxing vacation. I had a night flight, and finished it in one sitting. Everyone on the plane was sleeping, while my row was the only one with the light on. (Okay. That's a little over-exaggeration). I know that a book is good when I'm that addicted to it. Jules especially captivated me with her sweet, innocent but wicked voice. Wicked as in amusing, of course. She and Alex made a perfect power couple, and I love how Amy Spalding always incorporates music culture into her stories. I can tell that she is a HUGE fan of boybands. That's adorable! Spalding adds that extra quirk into contemporary fiction that many authors do not have; the lyrics to the songs that she makes up are hilariously catchy!
Alex was such a hottie. Although his and Jules' relationship seemed rushed and very instant-ty, I am a big fan of Julex, or Ales, or whatever ship name you decide to pair the two with. They instantly clicked, bonding over dog walking and the cute things in life. That's a kind of man I need. Another fictional boyfriend to add to the list? I do think so.
In a rush, here are fifty reasons why (I wish), eight reasons why The New Guy would be perfect for you:
•This could help persuade you and cure your senioritis. Not that I know what that feels like.
•Jules has the quirkiest attitude ever. A reader cannot help but adore her personality and life mottos!
•It is a chick-lit, but encounters so many more YA issues that need to be explained. A hint of LGBTQ, a hint of gorgeous friendships, a hint of music... this is absolutely stunning.
•It gives you a perspective of what it's like to be an overachiever and have dreams... without procrastination. Jules' life shows that you could make time for everything at any time. It's crazy.
•Alex and Jules' relationship is so, so sweet. They go on and off within the story, for reasons that make sense. They are a strong, power couple.
•The humour! I had so many laugh-out-loud moments with this story, which doesn't happen often.
•The pacing. I read this in a jiffy and I cannot help but yearn for it again. Who knows? Maybe once my TBR pile weakens (NEVER. BEA IS COMING) I'll give it a go again! It's too good.
•I say it's good. You know, you should all trust me some more.
I think that I have more than enough convinced you to buy this. IT'S RELEASE DAY, GET YOUR BUTTS MOVING. *giggles*
What is a good contemporary YA story that has to do with music? Do you like the vibe of this story?