Where You'll Find Me,
by
Natasha Friend
Publication:
March 8, 2016, by Farrar, Straus and Giroux BFYR
Genre:
Middle Grade Fiction, Contemporary
Pages:
272
Format:
ARC
Source:
Publisher
Rating:


The first month of school, thirteen-year-old Anna Collette finds herself…
Dumped by her best friend, Dani, who suddenly wants to spend eighth grade "hanging out with different people."
Deserted by her mom, who's in the hospital recovering from a suicide attempt.
Trapped in a house with her dad, a new baby sister, and a stepmother young enough to wear her Delta Delta Delta sweatshirt with pride.
Stuck at a lunch table with Shawna the Eyebrow Plucker and Sarabeth the Irish Stepper because she has no one else to sit with.
But what if all isn't lost? What if Anna's mom didn't exactly mean to leave her? What if Anna's stepmother is cooler than she thought? What if the misfit lunch table isn't such a bad fit after all?
With help from some unlikely sources, including a crazy girl-band talent show act, Anna just may find herself on the road to okay.
My Thoughts:
Never in a million years did I imagine that when I'm a teenager, I will be reading pure middle grade fiction. And you know what? Middle-grade fiction is honestly a beautiful genre. Many authors capture moments in a protagonist where they still carry that childlike innocence where nothing is important except having fun, being a kid/girl and/or eating popsicles. That's the honest, evident part of MG fiction and is some of the reasons why us bloggers choose to read these books. Once in a while, I like to splurge on the books that I know my sister would read/eventually read. I honestly meant to give this one to her, but I hogged it anyways because I requested it. Har-dee-har-har. Natasha Friend's stories have always been with me through thick and thin when I was a tween, full of attitude and no good decision-making skills whatsoever.
With Anna's character and the way Natasha chose to portray her character in a bundle of 300 or so pages, I took a flashback back to the years where I was a tween. There were many instances in this book where I felt that I was reading about my younger self and the awful things I did or said. That's life, quite frankly. Where You'll Find Me is a story of self-discovery, deciding what you want to see yourself doing in a few years and how you would like to see yourself acting. Anna was the perfect, most splendid protagonist to showcase the perfect role model for little girls like herself. There are many, young or old, who could relate to her misfits and struggles of fitting in or doing the right thing(s).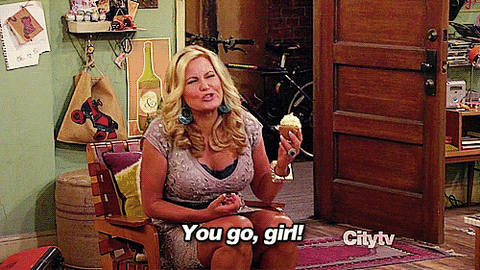 "It's hard to describe how it feels up there. The whole space is ours, and, even though the words aren't really ours, we own them right now. We've put them together in our own patchwork way. We are brave, we are rebels, we are dreamers who dare to dream. Our voices are pure and strong and open and defiant." (231-232)
Anna is a thirteen year old, who is honestly stuck in a messy situation. Her mother is recovering from a suicide attempt, she was recently dumped by her best friend for years, and her father is remarried. Did I mention the fact that she has a baby sister? She's second guessing everything, making doubts and thinking that everything occurred because of her, which is what children always end up thinking at one point of time.
Where You'll Find Me is actually heartbreaking. It could tear the heart of anyone, letting them know that there is a little girl (many of them) out there who are dealing with the same emotions and situations that Anna dealt with throughout this story. My heart felt for Anna and she was just so adorable. She had a mother-like personality, independently trying to do things and being so understanding, showing love for everyone around her, even if they didn't show it back. I feel like this is a book for every little girl out there. Everyone needs to grab a copy of this beauty and showcase it in their shelves with a big giant trophy stating, "Best Middle Grade Book Out There. For All." Y'all need to add this on your TBR lists right this instant.
Natasha Friend has blown my mind with this beauty. Little girls, or any woman or man, if you enjoy coming-of-age stories, this one cannot be beat. I'm sure that the beautiful, sweet cover has already captivated you enough. Anna will speak to you through her words as if she's right in front of you, telling you her story and making dreams come true. This was exquisite.
*A review copy was provided by the publisher in exchange for a honest review. Thank you so much!*
What is your favourite middle grade story? Do you know any MG stories that deal with suicide themes?