A Year of Mistaken Discoveries,
by Eileen Cook
Genre: Young Adult Fiction, Contemporary, Romance, Chick-lit
Rating: 5/5 stars
Publication: February 25, 2014, by Simon Pulse
Format: Hardcover Edition (borrowed)
Amazon Summary:
Friendship is a bond stronger than secrets in this novel from the author of The Almost Truth and Unraveling Isobel.
As first graders, Avery and Nora bonded over a special trait they shared—they were both adopted.
Years later, Avery is smart, popular, and on the cheerleading squad, while Nora spends her time on the fringes of school society, wearing black, reading esoteric poetry, and listening to obscure music. They never interact...until the night Nora approaches Avery at a party, saying it's urgent. She tells Avery that she thought she found her birth mom—but it turned out to be a cruel lie. Avery feels for Nora, but returns to her friends at the party.
Then Avery learns that Nora overdosed on pills. Left to cope with Nora's loss and questioning her own actions, Avery decides to honor her friend by launching a search for her own birth mother. Aided by Brody, a friend of Nora's who is also looking for a way to respect Nora's legacy, Avery embarks on an emotional quest. But what she's really seeking might go far deeper than just genetics…
Review:
"I'm adopted too." Nora reached over and stole one of my grapes. "Well then, your birth mom could have been a mermaid too. You never know. Those things can happen."
Eileen Cook pleases me every time,
all the time.
I'd never think that her newest book would be her best,
but it absolutely was,
despite the negative reviews that have been flying around. I'm against that, and I believe that this book was amazing. It's one of the best coming-of-age chick-lits I've read in a long time.
This was Avery trying to impress Brody:
Smooth moves, darling. LOL but it was so hilarious and funny because Avery never really had a boyfriend and Brody still loved her no matter what, right? Seeing that type of romance was adorable and I just loved how strong their relationship was. Eileen Cook is the master of romance.
Avery is adopted, and so is her ex-best friend, Nora. When Nora suddenly commits suicide, Avery feels broken inside and doesn't know what to do. Avery feels that in order to honour her, she will have to find her birth mom and make Nora proud. When Avery meets Brody, her life suddenly turns in the right direction and falls in love with him, who was also Nora's friend. They're both on the run to find Avery's mom and fall in love.
This book was so intriguing. I was in love with it from the beginning and I couldn't wait to see where it would come to. It was so fast-paced and the idea was fresh and new and gave me a break from mainstream chick-lit books!
The characters were amazing. I loved Avery and her thoughts and her story. She was a different protagonist that had a different story from everyone else. She had so much sense in her, and knew what she was in for the whole time. I related to her so much and she was fantastic.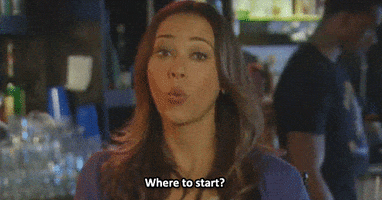 I love Brody... SO MUCH. I know I say that every time I love a fictional guy character, but it's the truth. HE'S MY DREAM GUY, OKAY? No other words needed. I love him too much.
The ending of this book was great. It was left open which left off perfectly for this type of book!
"Time is a weird thing. If you're stuck in a dentist chair for a root canal, a half hour can seem like an entire day. Summer vacation can seem to last forever, until it's the last day and then you realize it flew by. Kissing Brody was like that; time went off the tracks. Lost its meaning. It was if I had always been there, next to him, and it also passed in a blink."
In conclusion, time went by really fast when reading this book because it was just too good. Hand me anything by Eileen Cook, even her shopping list, and I would read it!