Exile (Exile #1),
by Kevin Emerson
Genre: Young Adult Fiction, Contemporary, Chick-lit, Romance
Rating: 4.5/5 stars
Publication: April 29, 2014, by Katherine Tegen Books
Format: Hardcover Edition (borrowed)
Goodreads Summary:
Catherine Summer Carlson knows how to manage bands like a professional—she's a student at the PopArts Academy at Mount Hope High, where rock legends Allegiance to North got their start. Summer knows that falling for the lead singer of her latest band is the least professional thing a manager can do. But Caleb Daniels isn't an ordinary band boy—he's a hot, dreamy, sweet-singing, exiled-from-his-old-band, possibly-with-a-deep-dark-side band boy. And he can do that thing. That thing when someone sings a song and it inhabits you, possesses you, and moves you like a marionette to its will.
Summer also finds herself at the center of a mystery she never saw coming. When Caleb reveals a secret about his long-lost father, one band's past becomes another's present, and Summer finds it harder and harder to be both band manager and girlfriend. She knows what the well-mannered Catherine side of her would do, but she also knows what her heart is telling her. Maybe it's time to accept who she really is, even if it means becoming an exile herself. . . .
On sale in April 2014, Kevin Emerson's EXILE is a witty and passionate ode to love, rock and roll, and the freedom that comes in the moment when somebody believes in you, even if you're not quite ready to believe in yourself.
Review: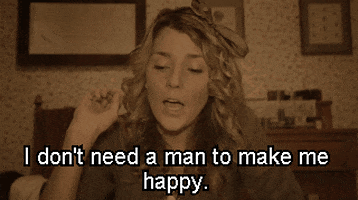 All I need is this book. :D
Never expecting something fantastic as this, Exile absolutely left me shocked and wanting more. Kevin Emerson takes a fabulous role of writing in the POV of a female confident protagonist who fits well in her shoes. She's got sass, class and a whole lot of drama to stop.
When you finish reading this book, you have to really think about the genres that are all mixed up in here, but the main thing is that this is a contemporary-romance. But surprisingly, this was also a mystery in a way when you think about it.
This book was amazing, and the only flaw of it was the love interest, Caleb. I had a love-hate relationship with this guy, but I'll get to that in a second.
Summer knows what it's like to be a manager in this music business. In fact, she has been one, an amateur one, but then her band and her boyfriend, Ethan, got taken away by a top-notch music producer. She really feels that music isn't her thing anymore and she doesn't know what she wants to do in life, even though senior year has come. When she meets Caleb, everything changes. He dropped out of his amazing band because of family problems, and now is all alone and depressed, and adding to that, he's the son of a big-time music artist who once was part of a popular band, who died before he met Caleb. Summer convinces Caleb to start his own band because of his amazing voice, and that's when everything begins, including their romance begins. But the mystery of Caleb's father, Summer's romance, and feelings about herself are still left, and she needs to figure out what she wants.
I just wish that Caleb saw this:
The whole time, Caleb was unsure of everything: of his relationship with Summer, of his singing, of his band, but Summer was right the whole time and he was somewhat too dumb to realize it. He was too stubborn and thought that he was right all the time, but when it comes to the truth, Summer is just right on.
Doesn't it frustrate you when your ship is suddenly broken?
That ship can work too. :)
I loved Summer and Caleb together from the beginning, and when he was flirting with Val, I was like WTF DUDE? And Summer took it so easily and went on like "Okay, okay! NP DUDE!" No, just no. You cannot do that to a girl. :( And the shocking plot twist towards the end about Val and Caleb just killed me of laughter because it was so scandalous.
But I did love how hot he was and how amazing he was. <3 and="" he="" i="" my="" oh="" only="" problem="" style="font-weight: bold;" was="">how quickly he and Summer fell in love. 3>
What was that? Half an hour and they kissed? NOOOO. I like when fictional characters take it slowly. It's beautiful that way.
The book was so addicting. I read it in one sitting and I'm totally excited for the sequel! Seeing this become a trilogy (with each book having the name of Eli's songs) will be great and hopefully it'll be EVEN BETTER than this one. Conquering that would be amazing. This was a very fast-paced fun read for all chick-lit lover looking for a surprising twist.