Revenge of the Girl With the Great Personality,
by Elizabeth Eulberg
Genre: Young Adult Fiction, Contemporary, Romance, Chick-lit
Rating: 5000000/5 stars
Publication: March 1, 2013, by Point
Format: Hardcover Edition (borrowed)
Goodreads Summary:
A hilarious new novel from Elizabeth Eulberg about taking the wall out of the wallflower so she can bloom.
Don't mess with a girl with a great personality!
Everybody loves Lexi. She's popular, smart, funny...but she's never been one of those girls, the pretty ones who get all the attention from guys. And on top of that, her seven-year-old sister, Mackenzie, is a terror in a tiara, and part of a pageant scene where she gets praised for her beauty (with the help of fake hair and tons of makeup).
Lexi's sick of it. She's sick of being the girl who hears about kisses instead of getting them. She's sick of being ignored by her longtime crush, Logan. She's sick of being taken for granted by her pageant-obsessed mom. And she's sick of having all her family's money wasted on a phony pursuit of perfection.
The time has come for Lexi to step out from the sidelines. Girls without great personalities aren't going to know what hit them. Because Lexi's going to play the beauty game - and she's in it to win it.
Review:
"The bright spot of going to pageants nearly every weekend is also one of the most problematic: a boy. After all, most trouble usually starts with a boy. But he's not just any boy. No, he's he possibly the most amazing, hottest, and sweetest boy ever known to teenage kind."
I have read Elizabeth Eulberg's books since I was a tween and since she became a writer-- and I have loved her books from the beginning. Any book that she writes, I will
read no matter what.
She's an amazing writer, and probably one of the best in the YA chick-lit genre. My favourite probably had to be
Take a Bow,
but I have found that this is my new favourite.
Revenge of the Girl with the Great Personality
was absolutely amazing and one of the most addicting reads I have read in a while.
The book is totally based on this and this person's life, in a way:
That was my first thought when reading that Mackenzie competes in beauty pageants. Now that seriously sounds bratty and crazy. I cannot imagine what it was like to be put into Lexi's shoes-- having to be the tagalong/third wheel when her little seven year old sister gets her hair and makeup done and drinks crazy disgusting energy drinks at 5 AM. Having a life like that is hell of a thrill ride, and it frustrates me to see how Lexi had to suffer when her mom was going crazy and having an addiction when even poor Mackenzie was suffering in a way.
Okay, so you got a snippet of the summary. In a nutshell, Lexi's little seven year old sister, Mackenzie, competes in beauty pageants and her mom is crazy about it. Costumes and competing cost a ton of money, and on the small budget their family is on after Lexi's dad left, it's very hard to co-operate with this kind of lifestyle. Lexi is tired of being the girl that no one pays attention to. She wants Logan, the boy that she has been in love with ever since she can remember, but he has a girlfriend. When Lexi shows some confidence and more physical beauty in herself, she easily scores a guy, but she doesn't know if it's really the way things should be. Does it matter more on the inside or the outside?
So you may think that this book sounds cheesy or predictable and that Lexi's being too much of a snob or selfish... But it's a remarkable story, and I have never read anything like it. Elizabeth Eulberg always comes up with great ideas, but this is something that I have never heard about. We're talking specialty and glam and perfection all around. If you enjoy most chick-lits, then this is even something bigger and bolder for you. You won't be left surprised, but you surely will be left wanting more.
The story starts off so great, and I was captivated from page one. The author does an amazing job of getting people interested in her unique story, and everything is off at such a fast pace that you don't even see things coming. Who'd expect plot twists in a contemporary-romance novel? I know I wouldn't, but they were all over the place! Every chapter left us with suspense and wanting more until the story was over. For such a quick light read, so much happened and it doesn't take a lot for you to be captivated fully.
Reading this book made me go crazy, literally. I was so addicted that I couldn't speak, drink a glass of water in between or even shift my position. It was so GOOD that I felt like I couldn't even breathe half of the time.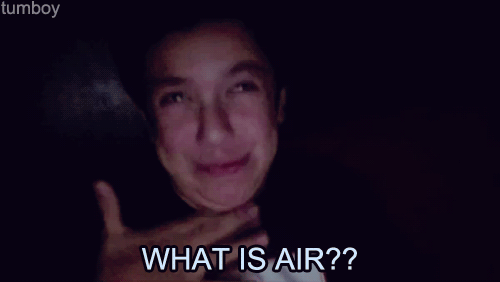 Lexi was a fabulous character. She showed so much potential in the beginning and I knew that she'd show her stuff. She's that type of character that you just want to hug all the time because she's so confident and knows what she wants to do in life. She's like a role model found in a character. Now how real is that? :)
Now the romance was also amazing. I loved Lexi with Taylor the whole time around until he became a total asshole. Now that was really sad to see because we all probably thought that he loved her for a different reason, but he proved us wrong. :( That was an epic fail for Lexi, but at least he helped her realize (in a way) that she is an amazing person with a great personality, and doesn't need to be flawless on the outside to be defined as "beautiful." Now that I thought about it, I believe that this book needs to be a must-read for every teenage girl out there, because we all have our insecurities and problems with ourselves, and Lexi here just mastered the solution, perfectly.
Now my favourite character I have to say is Benny. I JUST LOVE THAT DUDE SO MUCH! What books have a protagonist that's best friend with a gay guy? I love it! He was a great friend that was always there for Lexi and gave the best advice. *squeals*
Overall, this book is just amazing beyond words. It's absolutely recommended and was like a fashion guide for girls. Carry this book around like a Bible, because you'll sure need it.