The Casquette Girls (The Casquette Girls #1),
by Alys Arden
Genre: Young Adult Fiction, Contemporary, Paranormal, Vampires
Rating: 3/5 stars
Publication: October 31, 2013, by fortheARTofit
Format: ebook
Goodreads Summary:
After the Storm of the Century rips apart New Orleans, Adele Le Moyne and her father are among the first to return to the city following the mandatory evacuation. Adele wants nothing more than for life to return to normal, but with the silent city resembling a mold-infested war zone, a parish-wide curfew, and mysterious new faces lurking in the abandoned French Quarter, normal will have to be redefined.
Events too unnatural – even for New Orleans – lead Adele to an attic that has been sealed for three hundred years, and the chaos she unleashes threatens not only her life but everyone she knows. Mother Nature couldn't drain the joie de vivre from the Big Easy, but someone or something is draining life from its residents.
Caught suddenly in a hurricane of eighteenth-century myths and monsters, Adele must quickly untangle a web of magic that links the climbing murder rate back to her own ancestors. But who can you trust in a city where everyone has a secret, and where keeping them can be a matter of life and death – unless, that is, you're immortal.
This is how I wish this book came to be:
In some ways, it was an above average book. The situation all began because of a HUGE hurricane that is not even classified as a regular storm. Adele is led into a world of vampires, witches, fairies and craziness, and she never even expected something like that to occur two months before-- before the storm changed everyone's lives. It's usually like that, though. The MC is usually living an ordinary life until something huge and unexpected occurs and they're brought into the world of paranormal beings, and then hell happens. Ta da. ._.
In the beginning, especially if I haven't read the summary yet, I would've never expected this to be a paranormal book. It seemed very contemporary with a twist. Adding the paranormal aspect to the hurricane-tragedy thing didn't seem to work for me. It just didn't really go.
But overall, this book was okay. It was a mix of okay and meh, and that's a 3 star rating for me. I recommend it, but not to everyone, and I'll list some of the other reasons throughout this review.
Adele is sent to Paris to live with her mother who is never there after a disastrous hurricane unexpectedly hits New Orleans, the home she's always known. She stays there for two months, and when it begins to turn all clear (with so much damage left) she heads back home with her father, an artist. And, everything isn't so normal. There is so much damage left behind, but thankfully her home is okay. Well, she is led to an attic that has been sealed with magic for over three hundred years, and this is just the beginning of a world of craze and magic.
After reading a book, we usually never wonder what could've happened... But we do certainly think about what we wish could've happened. I felt like during this book, the audience never got what we wanted. The plot twists just led to more disaster and more craziness going on, and it never died down. And at times, some of the events happening weren't even anything special. It was boring 50% of the time. I wanted something so petrifying that we would get knocked out of our seats. Unfortunately, we never got that although this sort of book deserved that.
One of the great positives was that the characters were just fine. :) I loved Adele as a protagonist. She was perfectly suited for this sort of book and had so much potential in the beginning of the book and showed her stuff by the end and made us proud for reading from the POV of such a great and heartwarming wild character. We didn't need a MC who worried and went crazy in her mind-- instead, we need an Adele; a cheerful, wild, willing, selfless kick-ass girl, in every book.
I loved Isaac! <3 adele="" and="" b="" couple="" got="" had="" he="" i="" more="" perfect="" re="" romance="" scenes="" that="" the="" they="" though.="" wish="" with="">instant-connection 3>
from the moment they met.
Oh, and Desiree was just a total BAE. This chick has power and style and she's just perf.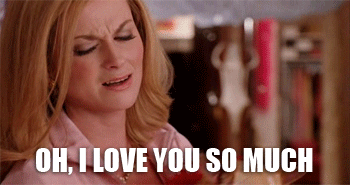 Another positive is the world development. I loved the magical world and the world of Adelaine. (Or whatever her name is.)
Recommended, but only to those who enjoy every paranormal book they pick up or for someone looking for a nice look of a book.