Rooms,
by
Lauren Oliver
Publication:
September 23, 2014, by Ecco
Genre:
Adult Fiction, Paranormal, Ghosts, Contemporary, Mystery
Pages:
320
Format:
Paperback
Source:
Borrowed
Rating:
The New York Times bestselling author of Before I Fall and the Delirium trilogy makes her brilliant adult debut with this mesmerizing story in the tradition of The Lovely Bones, Her Fearful Symmetry, and The Ocean at the End of the Lane—a tale of family, ghosts, secrets, and mystery, in which the lives of the living and the dead intersect in shocking, surprising, and moving ways

Wealthy Richard Walker has just died, leaving behind his country house full of rooms packed with the detritus of a lifetime. His estranged family—bitter ex-wife Caroline, troubled teenage son Trenton, and unforgiving daughter Minna—have arrived for their inheritance.

But the Walkers are not alone. Prim Alice and the cynical Sandra, long dead former residents bound to the house, linger within its claustrophobic walls. Jostling for space, memory, and supremacy, they observe the family, trading barbs and reminiscences about their past lives. Though their voices cannot be heard, Alice and Sandra speak through the house itself—in the hiss of the radiator, a creak in the stairs, the dimming of a light bulb.
The living and dead are each haunted by painful truths that will soon surface with explosive force. When a new ghost appears, and Trenton begins to communicate with her, the spirit and human worlds collide—with cataclysmic results.
My Thoughts:
Lauren Oliver is one of my all-time favourite authors. Because I love her sass in writing and her ideas that eventually form into spectacular concepts of books, I once decided that I would read anything that she has written. When word got out about Rooms being released, I figured that it would be brilliant. And no, this isn't the popular top-notch book that a movie is based on called Room. I keep getting asked that by everyone in my family, and I'm sure that some may think it, too. After reading this, I'm sure that the other book has a nicer, brilliant concept that is better than this.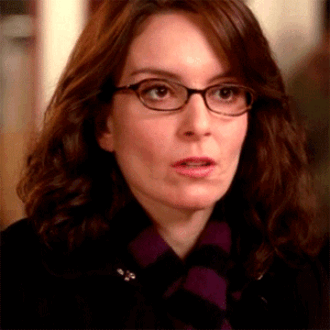 I probably wouldn't even watch a film that is based on this book. It is not scary, but creepy, and just because of the fact that Oliver's characters are eerie and dysfunctional. It is adult, and it does have themes that not every average YA reader would care to enjoy or find interesting. It basically is about an old house that is getting cleaned up after Richard Walker's death, a father and grandfather. There are ghosts of the past living there, watching everyone and basically discussing their lives. It's pretty exhausting to read about because there are many perspectives and all of the people are pretty similar. The book itself is a whirlwind of details, and a mystery that may or may not seem applicable to the regular kinds of books you read.
"This was progress. This was modernity; you could cover over the past completely. You could bury the old under a relentless surface of new, stretched from corner to corner."
Rooms was not, or not even close to perfection. I had four main issues with it: characters, theme, pacing and plot. Some people may fall head over heels for this story and must have anticipated it for ages, but I am not part of that club. I expected something more YA, with some teenage, light horror to it, but I was not scared at all. If this book turned into a movie and hit the theatres, it wouldn't even be classified under the horror genre. Sure, it does have a creepiness factor with the ghosts, but I didn't actually form any kind of relationship with those ghostly characters; I couldn't even treat them like characters. I dreaded their perspectives, especially Caroline's, and the story wasn't too eventful to have to have many perspectives. Most of the characters annoyed me, and it was like they were forced to have an issue going on in their lives. One was an alcoholic, one was depressed, and the list continues.
I didn't like where this story was going from the beginning. It is a mystery, it is supposed to have that extra bit of something, like suspense, to make readers go crazy, but it lacked that, for me. It didn't change my life or the way I see adult-paranormal books at all. And it was supposed to, because hey, it's written by a favourite author of mine. This was pretty disappointing, as a matter of fact.
I fell for the hype. I requested it from the library, knowing that I couldn't handle the wait any longer, but it didn't matter at all. My opinion would probably never change if I read this next year, or right now. The ending was the best part of the story, where all of the secrets were revealed and we realize that this book does have a purpose and so do the characters. But honestly, that is what brought this rating up. The story overall wasn't anything special or unique from what I've read before. Where is the maturity and creepiness that I was seeking?
Rooms is a book that won't change your life—it's absolutely okay to go on without it. But if you are positively sure that this is the right thing for you, if you're fine with pacing and with a concept that is no different than anything else and won't wow you, then just go for it. The writing is nice, lyrical, as does anything Oliver writes, but this time around, the adult thing didn't work out for me. And now Oliver switched to middle grade fiction, which I am dying to read and compare. Can't we just go back in time to Delirium and Before I Fall?
Are you willing to read anything your favourite author(s) write? Have you read/enjoyed Rooms?