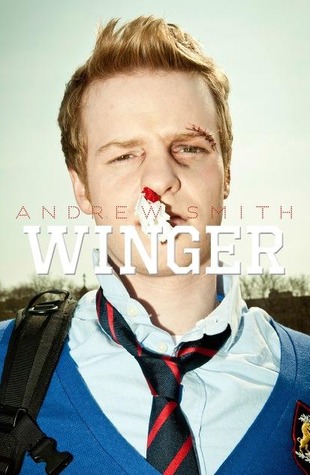 Winger (Winger #1),
by
Andrew Smith
Publication:
May 14, 2013, by Simon and Schuster
Genre:
Young Adult Fiction, Contemporary
Pages:
439
Format:
Hardcover
Source:
Borrowed
Rating:
Ryan Dean West is a fourteen-year-old junior at a boarding school for rich kids in the Pacific Northwest. He's living in Opportunity Hall, the dorm for troublemakers, and rooming with the biggest bully on the rugby team. And he's madly in love with his best friend Annie, who thinks of him as a little boy.
With the help of his sense of humor, rugby buddies, and his penchant for doodling comics, Ryan Dean manages to survive life's complications and even find some happiness along the way. But when the unthinkable happens, he has to figure out how to hold on to what's important, even when it feels like everything has fallen apart.
Filled with hand-drawn info-graphics and illustrations and told in a pitch-perfect voice, this realistic depiction of a teen's experience strikes an exceptional balance of hilarious and heartbreaking.
My Thoughts:
Winger is one of the weirdest books I ever read. There, I knew that I had to state this in a right-on, shocking manner. Andrew Smith's writing is weird, let's just say that. After reading Grasshopper Jungle and really enjoying that one, I decided to head over to this series because I find it continuously recommended and raved about. Let's just say that it was pretty awesome, despite the horrible cover(s).
Winger is about a fourteen year old guy... who's a junior at this preppy boarding school. Andrew Smith did not create a believable story, that's for sure. Ryan Dean is a "genius" and has high hopes of getting into Harvard and the Ivy League schools... which I find very rare and weird for someone who just cares about girls and their impression of him. The story itself is pretty good, but then again, it is just for the entertainment. This is a funny, hilarious story that is just about growing up and the wonders of the bull years that teenagers have to grow with. And of course, first love, if you'd really call Ryan Dean's attraction to Annie love.
I like the story fine. It seemed very interesting from the first page, and through it all, I found it to be a very quick read too. If it has been on your radar for a while, just go for it now and experience the greatness that Smith provided readers with in his writing. As always, the story is mega-weird but contemporary and comes with a main theme and moral... in a way?
Winger is easy to read and simplistic. It has a plot that is boring here and there, but overall satisfying compared to other contemporaries. It is a smart read. It makes sense, and while there are unbelievable traits, it is witty and a great read for any time of the year. At the same time, I was confused with the fact that questions were not answered, and THEY still were not answered in the sequel, which I will review later. Why? Why boarding school? What is the point of his name and his stubbornness?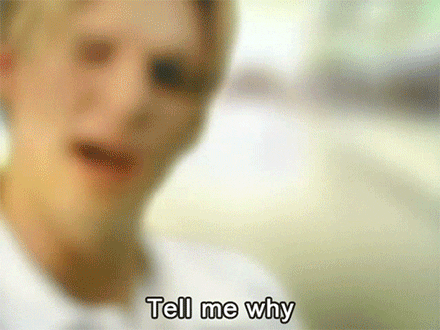 WHAT WAS THAT ENDING THOUGH? I still do not know what to think about it... because Ryan Dean said that this dude was his best friend... and bye. Pow. Meh. I will not comment on it, but I will let you know that the ending is pretty messed up in a way. But it is pretty satisfying. I don't know to be honest.
Winger could go either way for people. For some, it may seem completely idiotic and senseless, but for others, it could be entertaining. For me, it seemed pretty great, but I could already tell you that the sequel was still not too great. In the end, I really enjoyed it and I definitely recommend it to all. Yay.
Would you read a book strictly for the entertainment and enjoyment part of it?