Dumplin',
by
Julie Murphy
Publication:
September 15, 2015, by Balzer and Bray
Genre:
Young Adult Fiction, Contemporary, Romance
Pages:
375
Format:
ARC
Source:
BEA/Publisher
Rating:
Self-proclaimed fat girl Willowdean Dickson (dubbed "Dumplin'" by her former beauty queen mom) has always been at home in her own skin. Her thoughts on having the ultimate bikini body? Put a bikini on your body. With her all-American beauty best friend, Ellen, by her side, things have always worked…until Will takes a job at Harpy's, the local fast-food joint. There she meets Private School Bo, a hot former jock. Will isn't surprised to find herself attracted to Bo. But she is surprised when he seems to like her back.
Instead of finding new heights of self-assurance in her relationship with Bo, Will starts to doubt herself. So she sets out to take back her confidence by doing the most horrifying thing she can imagine: entering the Miss Clover City beauty pageant—along with several other unlikely candidates—to show the world that she deserves to be up there as much as any twiggy girl does. Along the way, she'll shock the hell out of Clover City—and maybe herself most of all.
With starry Texas nights, red candy suckers, Dolly Parton songs, and a wildly unforgettable heroine—Dumplin' is guaranteed to steal your heart.
My Thoughts:
Dumplin'
was one of the most anticipated novels of the year for me. Yes, I've read books about people who are labelled as
"fat"
and are struggling with their body images and all of that. But from the start when I saw this gorgeous, but simple cover ages ago, I realized that
this one would be different.
Even if you've never had a low self-esteem in yourself or never felt unconfident before, which I seriously praise you for, there is something that everyone could find appealing in Julie Murphy's newest pretty. I just really feel connected to this book and it is seriously magnificent.
"But that's me. I'm fat. It's not a cuss word. It's not an insult. At least it's not when I say it. So I always figure why not get it out of the way?" (9)
Look at this: it was the ninth page and our heroine, Willowdean, already had her message going out. I seriously like this idea and how Murphy made her point from the beginning of the book. With these kinds of things, there doesn't have to be some kind of build-up to the moment where the main character
should burst into tears and cry for the rest of her life.
It is natural, and the book was more real than ever and just wasn't focused on the moment where Willowdean realized that she is great the way she is, you know? The messages and themes behind this book are riveting, and for everyone, to give them a little sense of what it's like to read a sassy, fun novel that is not just for the words, but for the feelings.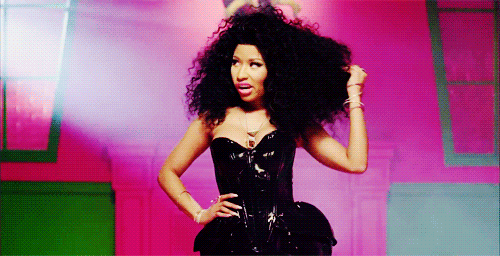 It's a simple concept, really. Willowdean Dickson, also known as Dumplin' by her beauty queen mother, is proud of who she is. She wants to join a beauty pageant, fall in love with cute boys who admire her for who she is, and her story is very electrifying and moving, making you understand that we are all equal and beautiful the way we are. You see,
I usually don't like to take in this bullsh**.
I don't. I don't like to pretend that we're all beautiful in every way and our physical selves don't matter, blah blah blah because reality and society today doesn't work like that. Humanity is judgmental. You walk down the street and pass three people—you'll have three distinct opinions on those people and how they look or what they are wearing/doing. It's natural. But then here again, we are reading through the perspective of a teenage girl who seems to be so much more clever than many humans are today on the street. Willowdean is kick-ass, and I love her attitude. Again, I usually don't like to take this stuff in because somehow I know that it won't matter in the real world since some people don't even care about these "promotions" that beauty is bringing out, but I do care about this and Murphy's writing satisfied the fact that we teenagers are young, and we shouldn't care about looks but more about personality. I'm a perpetrator of that too, and we all are. Society cares too much about certain things—that's how life goes.
"For the first time in my life, I feel tiny. I feel small. And not in the shrinking flower kind of way. This feeling: it empowers me." (69)
You see, if we compare the two quotes that I have added into this review, you could see that Willowdean's behaviour has drastically changed.
We are opinionated, but we are also beautiful.
The plot that Murphy made was riveting, as we went through a stereotypical life of someone who supposedly eats a lot and gains weight—Willowdean works in a fast food restaurant. But here's the catch: she doesn't eat the food, as she specifically noted through her perspective that people assume that she does. This book defuses the stereotypes and makes its own magic of what it's like to feel beautiful—and our minds can only perceive this and make it actually happen.
Willowdean, as well as the love interest, Bo, are amazing characters.
They fit each other so well, and I love how their relationship throws away the stereotypes that we know today in fiction.
Yes, I'm telling you that there isn't some kind of instant romance. In fact, it's a love-hate relationship and Bo's not a bad boy. So you could check the fact off your list that the romance is fabulous. What else, alongside everything else I've mentioned above, could you possibly ask for?
FEELS ARE REAL, TOO.
Dumplin'
s hype makes total sense—everyone is going crazy about Julie Murphy and her writing for a great reason. Although this is a summery read that is light, hilarious, real and true,
it's for any moment of the day or night.
You could be reading it by your bedside, with a cup of coffee, or you could be on the treadmill, literally. It's one of the most powerful books of the year, I could tell you that. Now, it's your turn to see what it really shares for yourself.
do you like when authors leave the stereotypes and make it real? what makes a contemporary story good for you? do you like real, powerful themes in the books you read, or just a tad bit of it? would you give this a try for me, please?