The Nightingale,
by
Kristin Hannah
Publication:
February 3, 2015, by St. Martin's Press
Genre:
Adult Fiction, Historical, Romance
Pages:
440
Format:
Hardcover
Source:
Borrowed
Rating:
In the quiet village of Carriveau, Vianne Mauriac says goodbye to her husband, Antoine, as he heads for the Front. She doesn't believe that the Nazis will invade France...but invade they do, in droves of marching soldiers, in caravans of trucks and tanks, in planes that fill the skies and drop bombs upon the innocent. When France is overrun, Vianne is forced to take an enemy into her house, and suddenly her every move is watched; her life and her child's life is at constant risk. Without food or money or hope, as danger escalates around her, she must make one terrible choice after another.

Vianne's sister, Isabelle, is a rebellious eighteen-year-old girl, searching for purpose with all the reckless passion of youth. While thousands of Parisians march into the unknown terrors of war, she meets the compelling and mysterious Gäetan, a partisan who believes the French can fight the Nazis from within France, and she falls in love as only the young can...completely. When he betrays her, Isabelle races headlong into danger and joins the Resistance, never looking back or giving a thought to the real--and deadly--consequences.
With courage, grace and powerful insight, bestselling author Kristin Hannah takes her talented pen to the epic panorama of WWII and illuminates an intimate part of history seldom seen: the women's war. The Nightingale tells the stories of two sisters, separated by years and experience, by ideals, passion and circumstance, each embarking on her own dangerous path toward survival, love, and freedom in German-occupied, war-torn France--a heartbreakingly beautiful novel that celebrates the resilience of the human spirit and the durability of women. It is a novel for everyone, a novel for a lifetime.
My Thoughts:
Kristin Hannah is adult-historical fiction's most fabulous writer. Her words are dramatic, especially perfect for the genre that we find Isabelle and Vianne in—perfect for this world setting that many have experienced in other books. This is fiction, but many stories like this must have happened, which causes me to believe and imagine a real nightingale like Isabelle somewhere out there. The Nightingale was highly recommended to me by a friend who is obsessed with WWII/Holocaust tales, and I was hesitant, because I find that many of these stories could compare to each other and turn out the same. This, this wonderful piece of literature by Kristin Hannah, was truly out of the ordinary.
One of the first traits I seek in a historical fiction novel is uniqueness, diversity. World War II tales usually follow the same kind of format: a boy/girl is surrounded by a new world, a society that does not seem like an ordinary society in their European country that has been captured by war, and they may or may not fall in love and things somewhat go their way alongside the fear of being killed or being caught as different. Kristin Hannah takes this in an Anne Frank kind of direction; Hannah forms a story that has to do with multiple themes, all captured together to redesign a story that has not been quite yet found of in the past.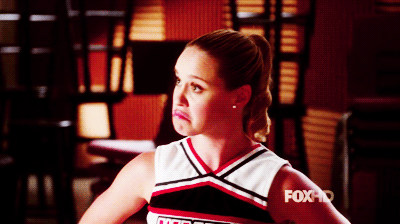 "We are all fragile, Isabelle. It's the thing we learn in war."
Kristin Hannah begins the story with past and present flashbacks to Isabelle's life. Honestly, the story is mostly surrounded by her, but we are introduced to secondary/partially main characters who make a difference in this protagonist's life, and whose message I still remember, weeks after I actually read it. Readers get to know Isabelle, who is a young and reckless teenager living in France during the time of the Second World War. She is surrounded by endless possibilities, some including forbidden love and taking risks. When she decides to join the Resistance, her life as she once knew it changes completely. She is brought into the life of her abandoning father, who has never showed a speck of love to her or her sister, Vianne.
The summary is awfully correct: this is a story of love, friendship, courage. I am unable to forget any details of the novel—it seemed so real as if I could read Isabelle's story off the news or in a biography. Kristin gave in all of the details to make this the best WWII experience I have had in a long time. (I am pretty judgemental about historical fiction, so you should believe me on this one). I absolutely adored this one. I seriously need more of Hannah's writing in my life to keep me sane, you know?
The romance between Gäetan and Isabelle was... extraordinary. I, as well as other lovely readers, were put in the place of reading about the struggling life of a girl who has to deal with not knowing. Not knowing about where her love is, whether their love will survive or not... it is practically endless. The possibilities are, where readers are instantly captivated with Isabelle's story and the action that arrises, leaving me not knowing what to do. After I finished reading, I sat there clueless, as if I never read a book before. The events are still plummeting my head, and I am just so in love with this book.
This is such a wise tale. I have never been plummeted with such beautiful words in a long time, and you really need to get yourself together and read this beauty. In all of bookish society, there is nothing else like it. I will never forget it and it seems like it holds this itsy-bitsy place in my heart, without making you feel like barfing because I am too cliché with my use of words. War in the midst of France, croissants (I'm joking about that one) and everything you have been waiting for. Kristin Hannnah automatically does it for readers, young or old.
What is your favourite WWII tale? Have you read anything by Kristin before? Liked/enjoyed?