I See Reality: Twelve Short Stories About Real Life,
by Various Authors
Publication:
January 26, 2016, by Farrar, Straus and Giroux BFYR
Genre:
Young Adult Fiction, Contemporary, Romance, LGBTQ, Anthology
Pages:
304
Format:
ARC
Source:
Publisher
Rating:
Twelve original stories by top MCPG authors explore real issues for real teens.
Through prose and comics alike, these heart-pounding short stories ask hard questions about a range of topics from sexuality and addiction to violence and immigration. Here is the perfect tool for starting tough discussions or simply as an introduction to realistic literary fiction. In turns funny, thought-provoking, and heartbreaking, I See Reality will resonate with today's teens long after the last page has been turned.
Contributing authors include Jay Clark, Kristin Clark, Heather Demetrios, Stephen Emond, Patrick Flores-Scott, Faith Hicks, Trisha Leaver, Kekla Magoon, Marcella Pixley, James Preller, Jason Schmidt, and Jordan Sonnenblick.
My Thoughts:
Anthologies are one of the best styles of writing that could really describe a theme, or a bunch of themes. I See Reality, which is written by many authors who I have heard of (or whose books I have read), and some who are even Canadian (supporting my nation here, people) is absolutely pleasing and nourishing for the mind. Readers could pick and choose to read which stories they would like one by one, or read them all at once in a sitting, like I did. The authors feature different themes that affect our modern society today—and some could be issues in society, like discrimination—that I cannot keep out of mind. Brace yourselves for a stunning complete set of tales that are each formatted differently, that each have specks of romance and moments to blush at. But before I set off from here, LET US JUST EMBRACE THIS COVER, FOR GOODNESS' SAKE.
It is especially important to me when a cover sincerely matches what the story/novel/anthology is written about. The polaroid prints that each have an author's name on it shows that every story has its main idea, its main figure that hooks readers. I found myself constantly flipping back and forth to the cover and back to see how the photo related to the author's story. I See Reality really is about, in fact, seeing reality and the events that make it up. Every event could honestly occur in anyone's life, but the choice is there to let it happen. Now, I feel like I am getting too philosophical for a review. Watch me present lectures to audiences one day. *jokes*
I could not, and do not have the time to go over each story individually, but I must note that there are a few that caught my eye. The authors each have their own meaning and point to their story. These are, obviously, short stories, which means that they last for about twenty pages or so and capture the audience from the first page. The one that I remember catching me the most was Heather Demetrios' story, Three Imaginary Conversations With You. Whimsical and imaginative, the main character tells her perspective on three conversations that go through her mind when she decides that she wants to break up with her boyfriend. This was not cliché in any sense, and I would absolutely beg for a full-length novel relating to something like this. It was my absolute favourite.
Another favourite was The Night of the Living Creeper by Stephen Emond. I just need to say one word about the narrator and I bet that you all will be hooked: cat. THE NARRATOR IS A CUTE, FUZZY, STROLLING-ON-THE-FENCE CAT. I am pretty sure that your insides are glimmering and your brain is sending rapid impulses around your body (science has gotten to me) to get your fingers moving to head onto a website, grab your credit card, and purchase this book. Anyways.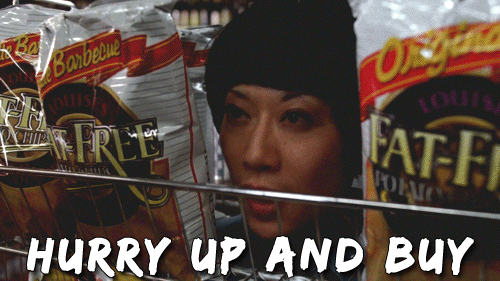 A final mentionable one? Untitled by Faith Erin Hicks. IT IS A GRAPHIC SHORT STORY, PEOPLE. Untitled featured a theme of sexuality (LGBT themes, hooray for diversity) and a mix of other hilarious phrases and mimics that kept me going.
This is an anthology written with simplicity. You must trust me, it is not meant to be a bland novel at all. The simplicity is what makes the stories stronger, that make readers feel like there is a point to everything and how society could be super supportive and everything. It is a refreshing read that makes absolute sense for how our world is evolving and in a constant flux. I would read a hundred of these stories if they were handed to me. Authors, please, please, please take after this collection. We need more of them in our lives.
I See Reality could brighten up the picture of reality for many. From romance, addiction, immigration to insecurity, sexuality and coming of age, every author focuses on a different aspect that affects us all. Although some stories were weaker than others, my life has changed after the outcome of this precious, precious story that all could place something in everyone's hearts.
*A review copy was provided by the publisher in exchange for an honest review! Thank you so much!*
What is your favourite anthology? What is your view on multiple themes combined in one novel?