Truthwitch (The Witchlands #1),
by
Susan Dennard
Publication:
January 5, 2016, by Tor Teen
Genre:
Young Adult Fiction, Fantasy
Pages:
416
Format:
Finished Copy
Source:
Publisher
Rating:
On a continent ruled by three empires, some are born with a "witchery", a magical skill that sets them apart from others.
In the Witchlands, there are almost as many types of magic as there are ways to get in trouble—as two desperate young women know all too well.
Safiya is a Truthwitch, able to discern truth from lie. It's a powerful magic that many would kill to have on their side, especially amongst the nobility to which Safi was born. So Safi must keep her gift hidden, lest she be used as a pawn in the struggle between empires.
Iseult, a Threadwitch, can see the invisible ties that bind and entangle the lives around her—but she cannot see the bonds that touch her own heart. Her unlikely friendship with Safi has taken her from life as an outcast into one of reckless adventure, where she is a cool, wary balance to Safi's hotheaded impulsiveness.
Safi and Iseult just want to be free to live their own lives, but war is coming to the Witchlands. With the help of the cunning Prince Merik (a Windwitch and ship's captain) and the hindrance of a Bloodwitch bent on revenge, the friends must fight emperors, princes, and mercenaries alike, who will stop at nothing to get their hands on a Truthwitch.
My Thoughts:
Truthwitch compares to a boyband, teenage heartthrob. In a legit way. The fans went crazy, the press went crazy, reviewers knew that they wanted to review the book and snatch a peek at it before everyone else did. To be honest, I was extremely impressed with the outcome of this popular 2016 novel, written by an exceptional author, Susan Dennard, who never fails to impress. It's thrilling, like a ride on the horseback where there are bumps in the way, though you can never stop reading/holding on since it is so beautiful throughout. Books like are spectacularly difficult to review because you feel like there are an equal amount of flaws and positives.
Truthwitch is a wild ride, as I say for the third time probably. It is and at the same time is not your typical high fantasy novel. There are aspects that specifically relate to just Susan's writing and that you could only find if you dig into her thoughts. (That does not mean to sound as real as it actually does.) It is about different kinds of witches, and basically about how they are discriminated in this fictional world. Our main character is kick-butt Safi, who knows how to deal with hardships about equality and hiding her powers about being a Truthwitch. There's a hot prince and a nice world set that makes readers dream about what it is like to live in a mystical, fantasy world.
I imagine turning to a magical world if I ever have a tough time. I'm a dreamer, what can I say? Truthwitch is a world I would adore to live in. You know how some Top Ten Tuesday posts ask you to list ten books that have worlds that you would want to live in? I would choose Truthwitch. Just as Susan Dennard's past series, Something Strange and Deadly, I feel like Safi is talking to me, that all of this fantasy is perfectly real, and that basically had me even more captivated.
"When her witchery had manifested at nine years old, Iseult's heart had felt like it would pound itself to dust. She was crumbling beneath the weight of a million Threads, none of which were her own. Everywhere she looked, she saw the Threads that build, the Threads that bind, and the Threads that break. Yet she could never see her own Threads or how she wove into the world." (23)
So for a quick round-up, let us talk about what was great and what was not... in a nutshell.
The Flaws of This Good Tale:
-I was constantly bored. This is a chunky novel, with a hardcover filled with 416 pages of glory. I was bored and my attention span continued to be going up and down like a line graph went... wrong/right? It was not exactly as I aspired this story to become, but at the same time, it was beautifully written. No doubt about that. My experience with boredom took out much of the 2 stars that were deducted from the five star rating.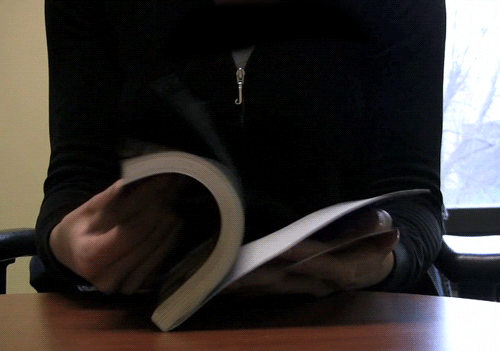 -The romance? Was it trying to become one? Yeah, there's a hot prince. Safi is involved with some kind of fling, but I do not feel like making ships with the characters and predicting what's happening next, because I probably would not bear to read the sequel of this lovely series. You see how I'm playing with words? It's pretty complicated.
The Positives of This Good Tale:
-Safi. She is your dream heroine, definitely comparing to Sarah J. Maas' Celaena. She was a witch (which makes things extra cool) and makes the story feel extra real. It is truly rare to find a character who makes the words flow into her mouth and out so wonderfully. I adore this precious lady.
-The diction. Susan Dennard's writing is lyrical, medieval, and perfect for any setting she writes about. I loved the way the words came into my mouth, even if the action was not all there. I found that I could easily pay attention to the writing than the actual storyline and events.
Truthwitch is a fantasy lover's best friend. If one made a checklist that includes all of the factors that clump together to create a great mythological tale, this would be one of the best. Of course, it did not turn that way for me because fantasy usually is a give or take, hit or miss for me. Susan Dennard demonstrated beautiful writing, and all of the above, as you can see if you got here. Overall? Recommended, since Dennard has always pleased.
*A finished copy was provided by the author in exchange for an honest review. Thank you so much!*
What is your newest fantasy favourite? Have you/will you read this book?