Burying Water (Burying Water #1),
by
K.A. Tucker
Publication:
October 7, 2014, by Atria
Genre:
New Adult Fiction, Contemporary, Abuse, Romance, Mystery
Pages:
368
Format:
Paperback
Source:
Borrowed
Rating:
Left for dead in the fields of rural Oregon, a young woman defies all odds and survives—but she awakens with no idea who she is, or what happened to her. Refusing to answer to "Jane Doe" for another day, the woman renames herself "Water" for the tiny, hidden marking on her body—the only clue to her past. Taken in by old Ginny Fitzgerald, a crotchety but kind lady living on a nearby horse farm, Water slowly begins building a new life. But as she attempts to piece together the fleeting slivers of her memory, more questions emerge: Who is the next-door neighbor, quietly toiling under the hood of his Barracuda? Why won't Ginny let him step foot on her property? And why does Water feel she recognizes him?




Twenty-four-year-old Jesse Welles doesn't know how long it will be before Water gets her memory back. For her sake, Jesse hopes the answer is never. He knows that she'll stay so much safer—and happier—that way. And that's why, as hard as it is, he needs to keep his distance. Because getting too close could flood her with realities better left buried.




The trouble is, water always seems to find its way to the surface.
My Thoughts:
K.A. Tucker is an author who everyone has heard of. She writes New Adult/Adult fiction, which is a genre that I don't touch upon too often, but I do have my favourites. Burying Water is a book and series that I've been meaning to get to forever practically, and now that I have the sequel to the first, I can just go ahead and binge read them both at once and actually feel the development and change between the two novels. This was a real success and I'm so excited to continue reading Tucker's books and see what they'll bring to my emotions in the future. I'm sure that everyone'll find something they love about this book, whether it is the mystery between Water's amnesia and how she was left beaten or the romance. Agh, I just can't get all of the in-depth part of the story out of my head.
I guess that you could call this a new adult book for a reason. It's kind of YA, but then again, this features characters who are in their early to mid-twenties and minor sexual content as well as false language. Nothing that an older teenager can't handle, actually. I love the psychological thriller part of it, which I will get into more in detail soon, but the most important thing is that you'll take a chance with this beauty.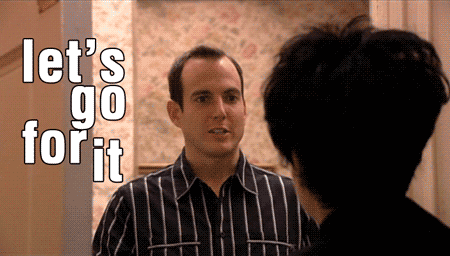 So here we have our protagonist, Jane Doe, who wakes up in the hospital, full of bruises and cuts, not remembering who she is or what had happened to her. She renames herself Water, and wants to begin her new life, trying to remember what had happened to her. She goes to live with an older woman and there she meets Jesse, the son of the doctor who had treated her and the sheriff. He knows something about what had happened, and hopes that she'll never remember it and tries to stay away from Water, but they actually begin a relationship that turns to more love instead of betrayal.
This was featured in two memorable perspectives: the two main beautiful characters. Jesse and Water both had two complete different stories that readers definitely wanted to hear the truth from, and as we already kind of knew the answer to the mystery, we spent a big chunk of the novel waiting to see both ends closing and the discovery there. Usually authors keep readers guessing, but in this case, it was the complete opposite, that's for sure. You'll fall in love with the bad boy who didn't want anything to do with the girl who wasn't his problem at first, and the girl who's trying to find out who she actually is by the end.
I love the use of the name "Water" and how deep Tucker went in with all of this. It's not like it's just some saying that represents the book's plot or anything in that sense. The title, cover, everything relates to the deep theoretical stuff that she featured in her writing as well as in the romance. It's my first K.A. Tucker book and I'm truly satisfied, that's for sure. Brace yourself for your feels getting overwhelmed by actually being buried by water.
You may be wondering if something was missing in this book or if there was an issue. There actually is one, to be honest. The pacing and plot. It's very tight but uneven writing. The beginning is kind of fast-paced as K.A. jumps to the spoiler and big issue of the book and then goes back and forth from past to present, modern day in Water's POV. It didn't feel right for an author to reveal everything except ONE BIG FACTOR and then leave the rest of the book to flow slowly and weirdly. The ending came around, I got satisfied again but I still felt that it was just a weird novel in general. The writing, descriptive words use is captivating and memorable and all, but the actual content? Not so much.
So after my interesting experience with this novel, I'm kind of curious to see how the rest of the series will unfold. I do know that it's not going to be all focused on the same characters (which rocks because the story's done and everything) but I'm kind of hesitant because of my experience with the subject and the actual book's content here. But it was great anyways and I guess that it won't be like that for everyone. There are tons of individuals who adore this series, so that shows that there are positive things in there for others. But NO WAY was this close to a bombshell or something horrible.
Congrats past-me for picking this book up, because it sure was a pleasure to devour! I feel like I'm in some kind of pleasure island, with all of the positive aspects floating around me. K.A. Tucker is an author whose books I'd really love to learn more about and enjoy, people! Let's get ready for a new character development and a new sexy relationship, something like Water and Jesse's, which I just can't get out of my head! Who would've thought that I would actually love a bad boy? (In case you didn't know, intelligent quiet ones are more of my type. Heh.)
What do you think of series that have a new character/story introduced in every book? I used to think that it's not even a series, just a bunch of books that have the same cover scheme, hah. Have you enjoyed K.A. Tucker's books in the past?
Becoming Rain (Burying Water #2), by K.A. Tucker
Publication: March 3, 2015, by Atria Books
Genre: New Adult Fiction, Contemporary, Romance, Mystery
Pages: 384
Format: Paperback
Source: BEA/Publisher
Rating:
Luke Boone doesn't know exactly what his uncle Rust is involved in but he wants in on it-the cars, the money, the women. And it looks like he's finally getting his wish. When Rust hands him the managerial keys to the garage, they come with a second set—one that opens up the door to tons of cash and opportunity. Though it's not exactly legal, Luke's never been one to worry about that sort of thing. Especially when it puts him behind the wheel of a Porsche 911 and onto the radar of gorgeous socialite named Rain.




Clara Bertelli is at the top of her game—at only twenty-six years old, she's one of the most successful undercover officers in the Washington D.C. major crime unit, and she's just been handed a case that could catapult her career and expose one of the west coast's most notorious car theft rings. But, in order to do it, she'll need to go deep undercover as Rain Martines. Her target? The twenty-four-year old nephew of a key player who appears ready to follow in his uncle's footsteps.




As Clara drifts deeper into the luxurious lifestyle of Rain, and further into the arms of her very attractive and charming target, the lines between right and wrong start to blur, making her wonder if she'll be able to leave it all behind. Or if she'll even want to.
My Thoughts:
This book was certainly a breeze. And by a breeze, I mean something that almost knocked my socks out of happiness. Becoming Rain features a new storyline, a new set of characters, a new romance and a new protagonist who's willing to fight crime and fall in love, both at the same time. Just like the first book in this series, K.A. Tucker has truly impressed me and I'm left wanting more. Like seriously, wanting more. Imagine me heading onto my local library's website and requesting all of the available possible books by this fabulous new-adult author. At least, it was something like that.
I always wanted to read about what it's like to be a police officer. And here we have a female cop, which makes it all ten times better. Clara, also known as Rain, is the coolest
protagonist I've read about this year and I just can't get the relationship of her and Luke. It's actually strictly forbidden, which is kind of the thing that Tucker has going on with this series, and I truly prefer forbidden stuff. *winks*
"I am tempted to inhale those sheets. If I do, maybe it will be enough to erase everything. But you can only hold your breath for so long. Eventually, I'll have to exhale her, and then it'll be like those mornings, when I wake up, forgetting before remembering."
Becoming Rain, just as the previous novel, is all about a girl named Rain. Well at least, it's her fake one. Clara, her real identity as a female police officer, heads undercover to spy on Luke, the nephew of a guy who's known all over for his crimes. But as they get to know each other more and more, Rain feels a greater connection, more than one between rival and rival—romance.
Hooray for the fantastic premise and writing! Looking back at what I had disliked about the first book in this series, the content matter, this has turned out much better. It's a new view on life and wanting the things you can't have, which is complete human nature. Clara wants Luke, which she knows is humanely impossible, and he wants her for reasons that are completely unexplainable. Now that's a gorgeous connection, I have to admit. And the make-out sessions/scenes? Those are some events that literally flipped my heart inside and out. Gah.
Basically a huge chunk of the novel was about the characters' deep dark secrets and them discovering who their 'love interest' really is. It's like their inner selves already knew the answers and them wanting each other, knowing that they can't have each other just leads them to a bigger romance. I bet that there are some things that the author herself can't even explain that just randomly popped up as she was writing this awesome piece of literature. Hmm...
Bam. And that's seriously it. Looking at some aspects, this book certainly could be looked at as something that's much better than the first, but for some reason I'm still strictly giving the first two both four star ratings. Becoming Rain was highly entertaining compared to the previous novel, but they both shared the kind of magic that only the author of the book that you enjoyed can put in their own subjects/writing. It's compelling and completely rejected from the rest of my bookshelf, just because it's being itself and I'm not reading a replay of anything else that captivated me.
*A finished copy was provided by the publisher via BookExpo America in exchange for an honest review. Thank you so much!*
How do you feel about binge reading a series, even if you don't have all of the books but just a few, perhaps two or three? Do you like to be stuck in the same world over and over again?