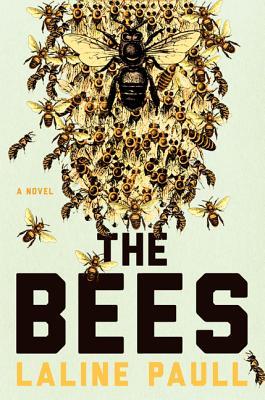 The Bees,
by
Laline Paull
Publication:
May 6, 2014, by Ecco
Genre:
Adult Fiction, Fantasy, Dystopian
Pages:
338
Format:
Paperback
Source:
Purchased
Rating:
Born into the lowest class of her society, Flora 717 is a sanitation bee, only fit to clean her orchard hive. Living to accept, obey and serve, she is prepared to sacrifice everything for her beloved holy mother, the Queen. Yet Flora has talents that are not typical of her kin. And while mutant bees are usually instantly destroyed, Flora is reassigned to feed the newborns, before becoming a forager, collecting pollen on the wing. Then she finds her way into the Queen's inner sanctum, where she discovers secrets both sublime and ominous. Enemies roam everywhere, from the fearsome fertility police to the high priestesses who jealously guard the Hive Mind. But Flora cannot help but break the most sacred law of all, and her instinct to serve is overshadowed by a desire, as overwhelming as it is forbidden...




Laline Paull's chilling yet ultimately triumphant novel creates a luminous world both alien and uncannily familiar. Thrilling and imaginative, The Bees is the story of a heroine who changes her destiny and her world.
My Thoughts:
The Bees is a novel that seemed attractive only because it had the coolest concept of all time. But now that I've read it, seen its negative side, I feel that I'm scarred for life and won't be able to look at bees the same way anymore. Haven't you ever wondered what their hives look like and what they actually do? Here's your "possible" answer. Laline Paull basically makes your wildest dreams come true.
I wish that I had liked this ten of times more. The book overall hasn't been getting the best reviews that are possible, but I guess you can say that I was overly stubborn and knew that I had to have it, no matter what kind of negative review steps in my path. And then after I purchased it, it sat in my bookshelf for months, practically a year. I feel bad for letting it sit like that, having my anticipation grow more and more as time flew by, but, it ended up more negative than positive in the end.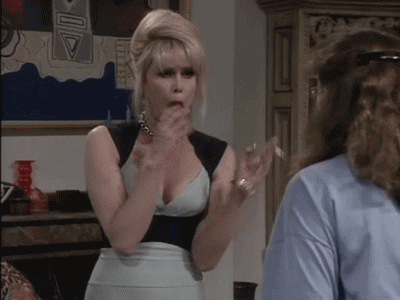 I bet that I barely have to reapply the whole concept/plot into your head by now. It's a hyped read, if I do say so myself. This book's protagonist is a bee named Flora, who's basically part of a tribe of bees. Each "tribe" has their own kind of job, whether it is to maintain the hive or do things for the royals, especially the Queen Bee. These tribes are also known as kin. When things get rough, Flora begins to care for the newborn bees, collecting pollen and delivering it to them. She discovers that she has a hidden talent that only the royals are able to nurture. And things get rough, as there can only be one Queen Bee at a time.
This is what humanity will turn into eventually, if you think hard about it. Maybe that was Laline Paull's message all along: humans are basically worth the same as any other creature, except for the fact that we have more intelligence and capability to do big things. It's also classified as dystopian adult fiction, which kind of leads us to think about the fact that this will be our horrifying, futuristic planet where we're all assigned to jobs and have no chance of being happy, ever. Maybe we'll have NUMBERS attached to us, without any identity. It's totally possible, and the whole brilliant idea has gotten me to think about everything, about life.
Aside from the fact that this had more than a decent concept, I became completely bored out of my mind. I guess that you can say that I only entertained myself with my wild ideas, of the world turning into something out of the author's mind and predictions. I had no idea that I would get bored, but the pacing was so horrible that I almost couldn't have stood it. As most books are, there are those decent moments when you realize, "Ah, this isn't quite what I expected it to be," but I usually found myself rolling my eyes. There's a bigger picture to this story, and I found that the plot didn't try to showcase it.
Flora is who kept me going. I liked her view on social bee status, and how she's able to accomplish anything, no matter who's putting her down or what her name is. And in the end, I guess I can say that she made readers proud of reading about someone as remarkable as she turned out to be. Minus pacing and everything, I would've liked this book far more in total.
My last point showcases the setting: the hive. IT'S SO HUMANELY IMPOSSIBLE TO COME UP WITH SUCH A GLORIOUS SETTING. It's interesting, captivating, and I won't ever, ever forget about the hive's descriptions. As I read on, it's like my patience depended on the hive and the jobs and the way the bee political system worked. Eventually, it's like the hive was our planet as a total and the bees were us, destroyed humans, walking like a bunch of zombies doing whatever the "bosses" and royalty want. Wow.
The Bees definitely has a look for a three-starred book. I just immediately pictured it to be, once I began reading. It's pretty captivating, especially the world-building as well as Flora's perspective. But then again, it had a decent-to-low plot where I kept wondering about where it'll pick up and satisfy me once more. I predict that it could go either way for a bunch of readers, depending on what's your reading style and which genres you usually prefer. It's something that's diverse, unique and leaving all of the bookish society wondering if they should go for it. Because I recommend that you do, even though this wasn't the proper, best choice for me.


Publication: April 2, 2013, by Back Bay Books
Genre: Adult Fiction, Contemporary, Romance
Pages: 330
Format: Paperback
Source: Gifted
Rating:
½
Bernadette Fox has vanished.




When her daughter Bee claims a family trip to Antarctica as a reward for perfect grades, Bernadette, a fiercely intelligent shut-in, throws herself into preparations for the trip. But worn down by years of trying to live the Seattle life she never wanted, Ms. Fox is on the brink of a meltdown. And after a school fundraiser goes disastrously awry at her hands, she disappears, leaving her family to pick up the pieces.




Which is exactly what Bee does, weaving together an elaborate web of emails, invoices, and school memos that reveals a secret past Bernadette has been hiding for decades. Where'd You Go Bernadette is an ingenious and unabashedly entertaining novel about a family coming to terms with who they are, and the power of a daughter's love for her mother.
My Thoughts:
Do you ever feel that you have issues with a book but it got better, much better? What about your experiences with Adult Fiction when you're mainly a YA reader? Maria Semple's Where'd You Go, Bernadette is fiction's new Rosie Project, where romance and drama are key to satisfy a reader with ultimate chick-lit. At first, I was sure that this national bestseller wasn't for me at all. And I agree that it isn't for everyone. But it also depends on what you're used to reading and what chances you'll take when you go for a book that has a lot of hype surrounding it.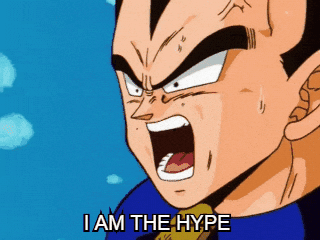 This book could've been better. At least, I expected it to be better. I had high hopes, hoping that Bernadette Fox's character would impress me and leave a mark on my checklist of the many characters who feel like heroines, like heroes and represent a wide community of people who are so similar to them. It was a decent read, nothing special compared to some of the thrillers and coming-of-age stories that I've been reading lately, but at least I did shed some giggles and smiles all throughout my experience.
"I don't understand, Bee. If you never got my letter, how are you here?' I did it like you,' I said. "I slipped away." (307)
Beforehand, if I never had a clue about what this book actually was written about, I would've laughed and said that this is complete nonsense. When you think about it, it really is strange and weird, but I guess quirky in a good way, too. I can totally picture a film coming out of this, with the theatre filled with all fans and ordinary people who are just in for a good laugh. It's all about Bernadette Fox, her anxiety, her daughter and her weird life, as she disappears away from her whole life, from the people she hates and the people she loves. Her daughter, Bee, is highly intelligent and goes on to read her mother's emails and text messages, which will help her discover the truth behind everything.
If you read this, you're probably feeling like it's a dark novel filled with mystery and thrill. Haha, no. For once, we have something that can surely be classified as a thriller be completely weird and normal at the same time. It's not like Bernadette's family went on and called the cops and got worried. Bernadette had a huge meltdown, and this kind of fractured her and her family gave her space. This is not a mystery, if that's what you're asked. It's completely ordinary, when you really think about it.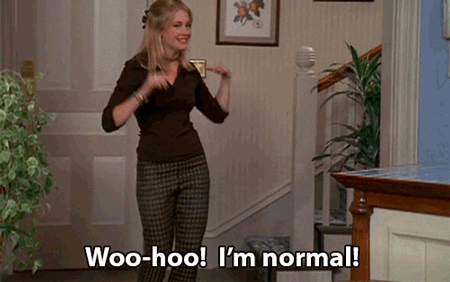 This has a complete plot filled with some achy, boring portions that left me wondering if I would eventually DNF it or hate it even more than I already did. The beginning was slow, weak and underwhelming, but thankfully it completely got better and I turned out to be thankful for the way it ended.
So if you hadn't known by now, Bernadette has a daughter named Bee, who is the coolest character/teenager around. At lot of the novel was revolved around her and her school academic decisions, her going to boarding school and everything about their trip to Antarctica. She can be classified as my main highlight of the book. I loved her relationship with her mother and her not being embarrassed to be seen with her strange mother.
This is one interesting novel, but you may find yourself being distracted from time to time when reading. For me, it was something that took a while to read because I got bored with the pacing and events, but for most, it's an award winning novel. Who knows, maybe you'll get inspired by Bernadette's quirkiness and follow her struts! *giggles* This was really entertaining, though.
What do you think of hyped books? Would you read them if there are 5 starred reviews all over the place?