Never Always Sometimes,
by
Adi Alsaid
Publication:
August 4, 2015, by Harlequin Teen
Genre:
Young Adult Fiction, Contemporary, Romance
Pages:
320
Format:
ARC
Source:
BEA/Publisher
Rating:
½
Best friends Dave and Julia were determined to never be cliché high school kids—the ones who sit at the same lunch table every day, dissecting the drama from homeroom and plotting their campaigns for prom king and queen. They even wrote their own Never List of everything they vowed they'd never, ever do in high school.




Some of the rules have been easy to follow, like #5, never die your hair a color of the rainbow, or #7, never hook up with a teacher. But Dave has a secret: he's broken rule #8, never pine silently after someone for the entirety of high school. It's either that or break rule #10, never date your best friend. Dave has loved Julia for as long as he can remember.




Julia is beautiful, wild and impetuous. So when she suggests they do every Never on the list, Dave is happy to play along. He even dyes his hair an unfortunate shade of green. It starts as a joke, but then a funny thing happens: Dave and Julia discover that by skipping the clichés, they've actually been missing out on high school. And maybe even on love.
My Thoughts:
Expectations, expectations. They can literally shatter you and leave you wondering if you will never, always, or sometimes love a book. Back in the day, Adi Alsaid's Let's Get Lost left me aching for more, about to hold a tantrum in tears because I just needed to devour more of Adi's contemporary romantic fuzziness. From when the cover was revealed, this novel can definitely be classified as my most-anticipated 2015 read, and I knew that I was destined to get it at BEA a few months ago. What can I say, I didn't enjoy it as much as I wish I could have!
I constantly feel guilt giving a book a worser rating than what I originally expected it to have. But... I must admit that I had issues with this one. Bucket list-ish books seem to either go one way or the other for me, and this time it seemed to be the other. I sometimes like books like this, but then we must keep in mind the fact that many authors have written similar books like this and they might be written better. I'm holding my copy up right in front of me and feel hesitant, wondering what really went wrong. It's been more than a month since I've read this, but I can already admit what the issues were without remembering what the plot actually gave to me: boredom and layers upon layers of cliché contemporary.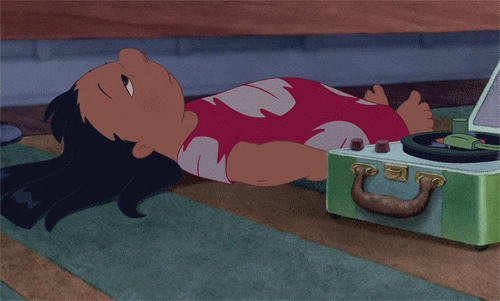 So at least Adi added something about things to do before high school ends.
It wasn't a real-real bucket list, but very similar in that sense. It's about two best friends, who you know, will fall in love of course. Dave and Julia have known each other forever and are trying to not embrace the clichés in freshman year, but when senior year comes around and they feel like they haven't accomplished anything,
anything,
they decide to go on with the list and do the opposite of what their initial moves were: to actually do those things. Which is weird, because they had written "Do not fall in love with your best friend." I guess that they already knew what was coming from the start?
"This time, Julia could feel a very specific epiphany, bittersweet thought it may have been: She and Dave could still be friends. Nothing had changed." (221)
They can't be friends, because Adi obviously meant to put them together from the start. I guess after reading endless and endless amounts of books like this, I already know what to expect from these kinds of books and got bored of it. Maybe if this turned out to be my trial YA books back when I was twelve, I would've enjoyed it more. But embracing the clichés? Doing the Nevers? More like, rolling your eyes and face-palming yourself. Some teenagers can be so dumb.
I have to admit that things felt more spacey at the start of the book, where it first began. The book had changed into perspectives of the past and present, and Dave and Julia both at the same time, and I felt that they had grown up more by the end. They seemed more mature and better off doing the cliché garbage without admitting it, except they did. At first, it seemed that they hated doing the things that the popular high school jocks and cheerleaders were doing, but they eventually got used to it and liked it too. WE NEED UNIQUE MAIN CHARACTERS, NOT A BUNCH OF CLONES FROM YOUR TYPICAL READ, RIGHT? I thought that this initially was supposed to be about being unique and everything, and finding yourself! I'm continuously rolling my eyes right now.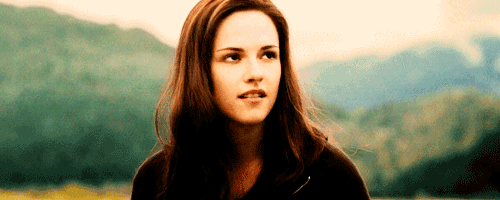 I shipped Dave and Julia together, don't get me wrong. Together, their character and personalities seemed more fit, more as one, and I really liked them together, minus the game playing they spent three-quarters of the whole book doing. It was on and on, back and forth, them flirting and deciding that they could only be friends. I haven't ever been in this situation so I must not know, but, get on with your lives, characters. PLEASE. I came here for fast-pacing and awesome writing, not some "epic romance." This wasn't epic at all as I wished it could've been.
"Kissing Julia was exactly as great as kissing Julia should have been. Their mouths fit each other. He couldn't think of it any other way. It wasn't all that long of a kiss, and the world didn't go into slow motion or anything like that. He felt her lips, the sweet tea on her breath, a quick flick of their tongues meeting." (234)
That's a beautiful line, isn't it? Adi Alsaid is a fantabulous author—I love the way he uses his words and forms fictional worlds. This just didn't seem to fit my kind of likings of novels, but I certainly do recommend it if you'd like to chance with a book like this, that's for sure.
Good luck with this one, my fellow lovers of contemporary. I guess it depends on what you've read before and what your inner definition of "unique" really is. I've seen this a few times before, and a few times is more than enough. But brace yourself for adopting a new book boyfriend: Dave. I like my little nerdy, shy guys. *wiggles eyebrows*
*A review copy was provided by the publisher via BookExpo America in exchange for an honest review. Thank you so much!*
Do you enjoy those "bucket list" books, or does it depend on what kind? What is your definition of a unique novel that you're willing to read?