In a Dark, Dark Wood,
by
Ruth Ware
Publication:
August 4, 2015, by Scout Press
Genre:
Adult Fiction, Horror, Thriller, Mystery
Pages:
320
Format:
ARC
Source:
BEA/Publisher
Rating:
Someone's getting married. Someone's getting murdered.




In a dark, dark wood




Nora hasn't seen Clare for ten years. Not since Nora walked out of school one day and never went back.




There was a dark, dark house




Until, out of the blue, an invitation to Clare's hen do arrives. Is this a chance for Nora to finally put her past behind her?




And in the dark, dark house there was a dark, dark room




But something goes wrong. Very wrong.




And in the dark, dark room....




Some things can't stay secret for ever.
My Thoughts:
I'm probably going to spend the whole review begging for every single one of you to purchase this book. From the moment when I first read about it, to the second when I first opened the book and cracked its spine, I knew that I would love this novel. Ruth Ware is the BEST AUTHOR WHOSE BOOKS YOU'LL READ EVER, and I believe that every single person in this world deserves an extra batch of horror and thrill in their lives. And of course, a viewpoint in a dark, dark wood.
I NEEDED THIS BOOK MORE THAN ANYTHING ELSE IN HISTORY. Seriously, if someone handed me the biggest jewel that's ever been found for free, I would've chosen to read this book and have a copy instead. Okay, I'm kind of kidding, but I would've taken the jewel and used it to buy every available copy of this book. Fuck yes, it's that good. You need this in your life, trust me. Even if you're more of a science-fiction reader, you'll be so impressed by this book and beg producers to make it into a film. But then it would've been a total disappointment, since books are always better than the movie.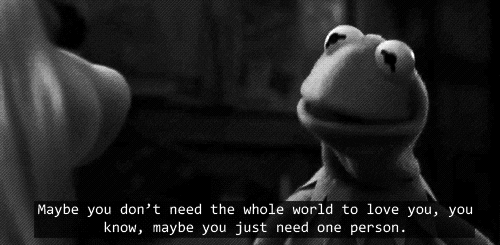 In a Dark, Dark Wood
by Ruth Ware is certainly my favourite book of the year. I can't stop thinking about it and what Ware added into the end to give us that extra twist and shock.
YOU WANT SUSPENSE? THRILL? MYSTERY? A KICK-ASS PROTAGONIST WHO YOU'LL LOVE FROM THE FIRST PAGE?
I think you'll just end up more than satisfied by the end.
"I knew him by heart. And he is gone. I have not spoken to him for ten years, but I thought of him every single day." (202)
So what is this even about? It's been a month since I've read it but to this very day, I can still commemorate everything about it. Nora is an author who lives in London, trying to forget about her one love named James. When her ex-best friend, Clare, invites her for her bachelorette party (also known as a hen party in the UK) Nora is kind of hesitant because they haven't spoken for ten years. And she discovers that Clare is marrying James, which is a total shocker and totally weird for her to invite Nora. Nora accepts because it only feels right, and she heads over to a dark cabin in the woods where she meets Clare's other friends. And things get weird right away.
You might be thinking: who the hell would stay in a cabin in the woods? This is total horror-story cheesiness. It's not, because that is exactly what Nora, our protagonist, is thinking when she first gets there. And plus, she's an author, so she has this huge imagination and knows what may happen when her best friend just betrayed her and stopped talking to her. Things can get weird. But at the same time, there's other people in the house, including one gay guy who could totally beat up any murderer, because you know, for the stereotype, he's a tough guy. This story and the way Ware skipped through perspectives from the past and present was wonderful. Brace yourself for secrets untold, things that readers will have to look for from the first pages of the book, and weird friendships, they're literally weird. And then of course, utter heartbreak.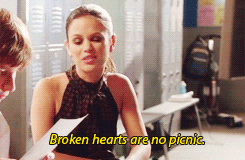 I chose this to be my beach read while I was on vacation, and that was a horrible decision. It was boiling hot in Florida, and though the water was basically calling for me to go swim in it, I decided to stay with Ruth Ware's tale.
I couldn't stop reading,
and my mind basically went out of control until it was over. If someone watched me the whole time (which would be stalkerish and weird, this story has got me thinking) they would've seen me going maniac. I felt like one. And although I didn't finish this in one sitting, there was never anything wrong with the plot or storyline.
"I think of the me I am inside. In my head I have been sixteen for nearly ten years. In my head my hair is still long. I find myself going to sweep it back in moments of stress, but it's not there." (260)
The way Ruth formed and created her story was unique and different than anything I've read in ages. I fell in love with the story from the beginning, and though it was simple and not complex until the end, I was there with every word and bit of the story. It's beautiful.
I wouldn't recommend going to cabins, forests or bachelorette parties after reading this book, you know, just for caution's sake. I remember dreaming about some forest after reading the book, so you know what that tells you. It's been weird, but in a good way too, I guess. It shows how much I can't stop thinking about this story. And it's a standalone too, which shows how much impact one long story can leave on a reader when there isn't going to be anymore.
You'll adore Nora. And James. And Nina. And even Flo. Every character had a different personality that can only be resembled by them and it seemed that everyone was a suspect in everything or anything. They all did something, whether it was lie, cheat or kill. It's like how all of us humans are capable of doing anything, and whether we choose to do or show our capability or not. REAL LIFE CONTEMPORARY SITUATIONS, GUYS!
In a Dark, Dark Wood saved my reading slump. It saved me from not reading any horror books for a long time. And at the same time, it'll save you from everything around you and will give you a once-in-a-lifetime experience about reading a story like this. I adore it firmly and fully, and will continue to gush about it to everyone for years and years to come! Have I convinced you, now?
Do you enjoy thrillers? Would you give this a chance if I promise it's all perfect, 100%?