Publication date: Summer 2014
Genres: New Adult, Paranormal Romance
Fun-loving Clara is keeping a dark and deadly secret from William, the love of her life.
Not because she wants to hide things from him, but because her story is so unbelievable he will probably think she's crazy.
If she tells him, she could lose him. If she doesn't tell him, she will.
Purchase:
This is a book about vampires. If you didn't know that and hate vampires, then I'd recommend that you should stay away from this book. I personally am sick and tired of vampire books, and if I knew it, then I'd stay away from this book.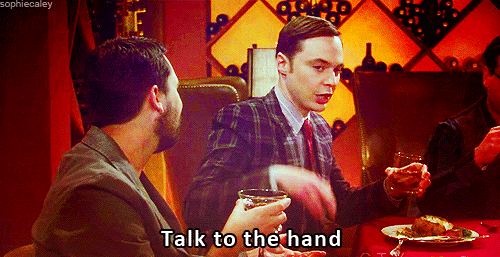 I overall thought that this one was okay. What kept it good was the fact that the romance and characters were pretty adorable. There were many boring moments that made me roll my eyes and the whole vampire concept is very lacking of awesomeness. Some authors can really create a gorgeous vampire world, but I found this one to be confusing and dull. Other than that, the book was pretty well-written.
This is about Clara, who's secretly a vampire. She's been one for over two hundred years, and went through many phases of relationships. When she meets William, it brings back memories of her love for his ancestor, Liam. They fall in love and head back to their hometown, and when William finds a photo of his ancestors, he finds a photo with a girl who looks exactly like Clara. (And it is.) He then proposes, and Clara figures out that she needs to tell William the truth, or else their whole relationship would be ruined.
I read this book fairly quickly. It took me about an hour and a half, and although it was fast-paced, I was bored at many times. The plot went by quickly, but the main problem was the concept which didn't interest me. There really was no point of this standalone. Vampires? Yuck.
But it was fast-paced... So that's a pro, right?
I adored the characters. Clara was just the most kick-ass chick I've read about in an adult novel. She was easy to relate to, and totally independent and perfect, just like William says. William was absolutely hot, steamy, and adorable. I kept fanning myself whenever his POV came up. ;) You'll adore him.
By the time the ending came, I realized that this book was more of a meh read for me. It had its flaws and good ideas, but the (bad) ending really stuck with me. It was predictably bad, but the romance made it a whole 'lot better because you'll decide that it was worth it.
-------
About the Author:
I love writing, reading, and watching most anything paranormal. My favorite shows include Supernatural, Vampire Diaries, Fringe, Pretty Little Liars, and Once Upon a Time.
I've been writing and telling stories for as long as I can remember. As a kid, my story telling would get me into trouble when I would try to convince others that my stories were real.
When I'm not busy writing, I spend time with my family. I also run a home preschool and educate my kids from home.
You can learn more about my current and upcoming books at StacyClaflin.com. I'd love to hear from you!
Author Links:
I'm also hosting a giveaway for 1 ebook copy of Hidden Intentions!
Comment below and let me know your favourite vampire read for an entry!