If You Could Be Mine,
by Sara Farizan
Genre: Young Adult Fiction, LGBT, Contemporary, Romance
Rating: 5/5 stars
Publication: August 20, 2013, by Algonquin Young Readers
Format: Hardcover Edition (borrowed)
Goodreads Summary:
In this stunning debut, a young Iranian American writer pulls back the curtain on one of the most hidden corners of a much-talked-about culture.
Seventeen-year-old Sahar has been in love with her best friend, Nasrin, since they were six. They've shared stolen kisses and romantic promises. But Iran is a dangerous place for two girls in love—Sahar and Nasrin could be beaten, imprisoned, even executed if their relationship came to light.
So they carry on in secret—until Nasrin's parents announce that they've arranged for her marriage. Nasrin tries to persuade Sahar that they can go on as they have been, only now with new comforts provided by the decent, well-to-do doctor Nasrin will marry. But Sahar dreams of loving Nasrin exclusively—and openly.
Then Sahar discovers what seems like the perfect solution. In Iran, homosexuality may be a crime, but to be a man trapped in a woman's body is seen as nature's mistake, and sex reassignment is legal and accessible. As a man, Sahar could be the one to marry Nasrin. Sahar will never be able to love the one she wants, in the body she wants to be loved in, without risking her life. Is saving her love worth sacrificing her true self?
This was my cup of tea, and it made me explode and feel all gushy and lushy (if that was a word) inside.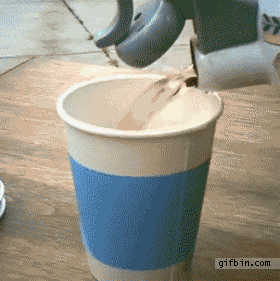 This is classified as one of YA's most popular diverse book, and I really think it is. It explores the lifestyles of women living in Iran, and how horrible some conditions are, adding to the questioning of two girls's feelings for each other.

"It was three months ago that Nasrin and I kissed. Even though I'm seventeen now, it made me feel like I was six again and she was pulling my hair."
I came to be fascinated with Sara's writing from her latest novel, Tell Me How A Crush Should Feel when I requested it and received it from Netgalley. Since then, I've been on a lookout for this one, but have always forgotten about it and put other books first.
I have to admit that Sara Farizan is probably the best LGBT author, right next to David Levithan. She portrays real-life situations that are currently existing in this world mixed with love that is forbidden in the girls's country. This woman is a genius, I must say.
Sahar and Nasrin have been best friends and secretive lovers since they were very little. Falling in love in that way is strictly forbidden in Iran, but their feelings cannot go away after all of these years. They are both seventeen and things haven't changed. When Nasrin's rich parents announce Nasrin's engagement, all hell goes loose. Sahar doesn't know what to do and is beginning to make up decisions on how to keep their love and relationship in sync, and that includes transsexuality. Will their love be saved?
The answer is... I can't tell you that, but that's a reason why you must read this book, right next to the other awesome aspects that it had. This is a perfect summer read that's quick and gorgeous at the same time. You'll probably read it in one sitting because you'll end up so captivated with Sahar's story.
"You're a very beautiful girl," he says. I've never felt that way. I don't feel comfortable in my skin, and that has nothing to do with my gender. Growing up around Nasrin made me pale in comparison. But I never cared because I felt beautiful being her friend. She chose me."
This book really drew attention to woman's rights in ways that I could never have imagined. The police could arrest you if you flash a tiny part of your elbow. It has to be covered. You'd be sent to a prison where you'd get beaten, abused, and raped, and you might not ever come back alive. These things are happening people, and we need to be aware of it. Also, child marriage is also a quick marriage. Nasrin got married to a man who was twice the age of her, and he could probably be mistaken as her father. She didn't really love him too much, either.
The idea of this book was beautiful and amazing, one of the best that I've ever read about in ages.
I became interested in this story right away. I was intrigued from the beginning and was in absolute love and in fondness. It was fast-paced, and you kept feeling sympathy for Sahar, who never really got what she wanted. Feeling sorry for characters is the key to catch my heart, haha.
Sahar was a fantastic character. She was insecure and depressed, yes, but she was dedicated and wanted a future. She felt like a real person, and Sara Farizan really took a voice in this book and made Sahar's character represent many teenage girls out there who can't take a stand because of their fear or country's rights. I love Sahar and Sara for that. :)
Nesrin was a pain sometimes (kind of reminded me of Sara's other Russian character in TMHACSHF), but I loved her anyways. She was forced to get married, and there was nothing she could really do to stop it. I don't know what I'd do in her situation. (The parents were really mean and dumb in this book, though.)
And who could forget about badass Ali? He's the best cousin, I must say.
This was a:
Go and give yourself some crazy feels right now. ;)