That's me right there. HELLO EVERYONE! It's been almost two weeks since I last posted, and I apologize! No, I am not forgetting about this blog (in fact it's on my mind almost every second), and no I'm not planning on forgetting about it. ;) Great things have happened over the past few weeks, and I can't wait to share them with you all!
So, this post will focus on everything I missed or need to let you know: I'll share a review of a book I've adored lately, will let you know bookish news, my latest hauls, and a discussion question.
NEWS!
This is the news that I've been waiting to share with you all if you all haven't heard already: I am now a co-blogger! I have joined Jeann at Happy Indulgence and when I was noted, it was the best news that anyone can get! Here's my introductory post: http://www.happyindulgencebooks.com/2014/08/09/introducing-our-new-co-blogger/
I am currently on vacation, and I haven't been having the best amount of time to read books, but I have picked up a lot of pretties to share with you, including Isla and the Happily Ever After! *squeals* My hauls will be shown below. ;)

IF I STAY IS COMING OUT ON FRIDAY! I am dying, literally dying because I can't wait to see Gayle Forman's gorgeous novel come to life. It's currently the #1 book in the US!

Psstt... The Mockingjay trailer supposedly might come out on Sunday. Hmm.. ;)
HAULS!
So here are the pretties that I have received and purchased!
Woot! Thank you so much, Harlequin Teen! The diamond matches the title!
How am I supposed to thank these wonderful ladies again? Kat Green, Nikki Godwin, Cheyanne Young, and Emily Godwin are all amazing, and I seriously thank them a million times for the book and signed bookmarks!
I have finally received Season 1 of Orphan Black, a show that I've been wanting to watch for ages. Oh, and Gone Girl! Isn't that becoming a movie?!
Thank you so much to Kate Brauning for this gorgeous ARC and swag! I'm so excited to begin How We Fall!
Other Pretties to Mention:
REVIEW!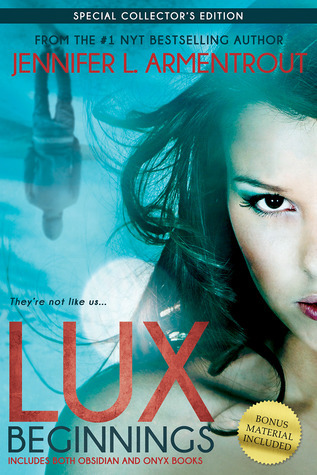 Genre: Young Adult Fiction, Aliens, Romance, Paranormal
Publication: June 3, 2014, by Entangled Teen
Format: Paperback Edition
Goodreads Summary (of Obsidian): Book One of the bestselling Lux series
Starting over sucks.
When we moved to West Virginia right before my senior year, I'd pretty much resigned myself to thick accents, dodgy internet access, and a whole lot of boring...until I spotted my hot neighbor, with his looming height and eerie green eyes. Things were looking up.
And then he opened his mouth.
Daemon is infuriating. Arrogant. Stab-worthy. We do not get along. At all. But when a stranger attacks me and Daemon literally freezes time with a wave of his hand, well, something...unexpected happens.
The hot alien living next door marks me.
You heard me. Alien. Turns out Daemon and his sister have a galaxy of enemies wanting to steal their abilities, and Daemon's touch has me lit up like the Vegas Strip. The only way I'm getting out of this alive is by sticking close to Daemon until my alien mojo fades.
If I don't kill him first, that is.
Review:
To this day, I still can't control myself. DAEMON BLACK IS THE ONLY PERSON THAT IS KEEPING ME ALIVE. At least that's what my whole life at the moment feels like. Yes, I've heard that the Lux series is utterly irresistible, but who'd actually believe it until they've read it? I'm fangirling, still fangirling, and I think I need a t-shirt that simply says, "I love aliens," because Jennifer L. Armentrout is my new favourite author of 2014 and I can't simply keep my boyfriend Daemon out of my mind.
"I think reading is sexy." Daemon smiled at himself. My brows inched up my forehead. "Do you now?" "Oh, yes, and you know what else I think is sexy?" He leaned forward so his entire face filled the picture and nodded his head toward me. "Bloggers like this. Hot."
Although this mega-huge book was combined with two books, I felt like it was one adventure overall. I can imagine what the bookworms who read these when they released back in the day were dealing with--the cliffhangers Jen Armentrout creates are terribadly awesome, and you just can't seem to get enough of Daemon's sexiness.
The plot's simple, but beautiful. Katy Swartz moves to West Virginia for a new change in her and her mom's lifestyle after her father died of brain cancer a few years back in Florida. Turns out, there's an alien next door. No, not the gooey green types who fly in spaceships, but the ones that are sexy, and have amazing powers. She meets Daemon Black--a mega-hottie who is mean and cruel right away. He also has a sister named Dee, who becomes Katy's best friend right away. Katy then goes too close to information and finds out too much, where many people can be looking for her. What happens when she gets in a relationship with Daemon?
Let me tell you--sexy things. Katy and Daemon were perfect together, and I shipped them so hard. They're so alike in many ways, and the cat-fight relationship they had going on in the beginning basically brought them even closer.
"I would've kept you safe." Then in a flash of red-white light, he was gone. And I was alone in the freezing night, left with my choices and mistakes... my guilt."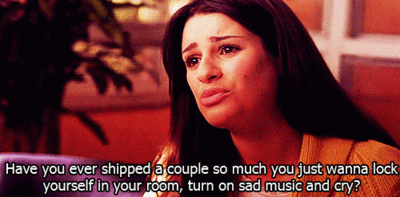 That's me now--every night, day, evening, afternoon, minute, second; you get the idea. This book will leave you so heartbroken because you wish that you can have that perfect relationship that D and K have together. Their love is so strong, and worthwhile to read.
From the beginning, I was addicted to this beauty. They did take a while for me to read and complete, but they were fast-paced. Action scenes happened almost every two chapters, and the fighting was described perfectly visually for the reader. I felt like I was living in this alien world with Katy.
Speaking of Katy, I loved her. When do you read a book where the protagonist is a book blogger? Rarely, I tell you. She's your ordinary girl--lives to do vlogs and schedule Waiting on Wednesday posts. Daemon and Dee basically change her life so much and spins her around. She suddenly doesn't have time for anything after the aliens barge into her life. It's funny to read about something like that when your life may seem boring. (Which mine isn't, haha)
DAEMON I LOVE YOU SO MUCH.
Now I understand what everyone was talking about. Posing beside Daemon cardboard cutouts, noting that Daemon is your boyfriend, not stop thinking about Daemon, creating Daemon gifs... YES. I am with you all crazy fangirls and there's simply no other better book boyfriend than Daemon. Sorry, Augustus and Four...
"If there is anything, there is us." I lifted my shoulders, and he helped me shrug out of the sweater. "And what does 'us' really mean?" "You and me." Daemon moved town, tugging off my boots. "No one else."
I don't want to rave too much because you guys may get sick and tired of me and then may or may not leave me. :( But, I love him.
All of the characters were a great crew together. There weren't too many of them, and they all were awesome fighters and were sarcastic and just a bunch of fluffs. :)
The sequel didn't really leave us at a cliffhanger, but I feel like I just can't seem to get enough of Daemon and Katy. So, coming from that, I'm getting ready for 3, 4, 5, and Daemon's hotness. I got steamed, but I'm ready to get burned. ;)
These two books were absolutely engaging and intriguing. I'd seriously recommend taking a few sleepy pills after finishing them, because you will be stuck thinking about what will happen next.

---------------------------------------------------------------------------------
I'm very happy to announce that I'm back and running on this blog! Discussion post coming tomorrow, so stay tuned!
What would you do if you lived next door to a mega-hot alien?