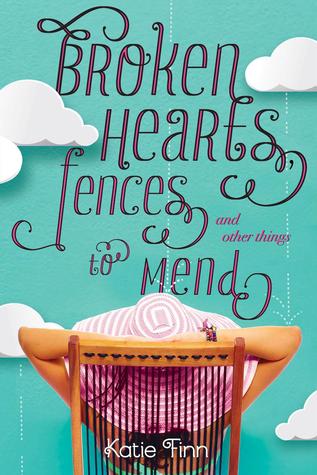 Broken Hearts, Fences, and Other Things to Mend (Broken Hearts and Revenge #1),
by
Katie Finn
Publication:
May 13, 2014, by Feiwel and Friends
Genre:
Young Adult Fiction, Contemporary, Romance
Pages:
339
Format:
Hardcover
Source:
Purchased
Rating:
Gemma had her summer all planned out, but it takes a sharp turn when she gets dumped and finds herself back in the Hamptons after a five-year absence.




Being there puts her at risk of bumping into Hallie, her former best friends (that is, before Gemma ruined her life). But people don't hold grudges forever. Do they?




Gemma intends on making amends, but a small case of mistaken identity causes the people she knew years ago—including Hallie and her dreamy brother, Josh—to believe she's someone else. As though the summer wasn't complicated enough already.




Filled with summer sun, boys, and friendships gone sour, Katie Finn's first novel in the Broken Hearts and Revenge series sizzles and delights.
My Thoughts:
I feel so much sadness when a book has been sitting in my bookshelf for a long period of time for no reason. I WANT TO READ EVERYTHING I HAVE, but time's such a horrible thing. This book was one of those that have been sitting in my shelf for almost a year, and I never knew that it was actually by Morgan Matson with her pen name. WOW. Matson is my favourite contemporary writer, and BOOM here I've always had one of her books in my shelf.
Broken Hearts, Fences, and Other Things to Mend is a book with a serious long title. ANYWAYS, it made my day, my night, whatever you call it when I read it right before I hopped into bed. And then I actually dreamt about it and Gemma's stupidity. But hey, we'll get to that aspect a little later. My overall opinion stays with the fact that it's such an easy read that'll take you a short amount of time to read, but it's so addicting. I couldn't give it a 5 star rating because it KIND OF disappointed me with our heroine, but I'll let you know that this is a read for everyone. And that cover just makes me want to hop into a pool. If I read this in the wintertime, I'd seriously die of wanting hot temperatures and the Hamptons by my side.
"The love of my life had broken up with me. He'd just rejected me in a parking lot. He was already seeing some girl with a neck tattoo. My whole summer was wrecked. And it was only the beginning of June." (Hardcover, page 20)
Poor girl. But she actually gets stuck in an even-worse situation as we head into her trip to the Hamptons, where her dad lives as a script-writer. When she heads onto the train, she meets Josh, who ends up being the brother of her ex-best friend who Gemma once betrayed. But Gemma accidentally noted that her name is Sophie, the name of her best friend back home, because that was the name on her coffee cup. Now that she's at the Hamptons, she wants a fresh start with Josh and Hallie, and believes that they can't remember her.
WHOA. Well as a reader, I'm naïve and only believe what the author tells us, right? Who would expect a whirlwind of plot twists and THAT unexpected ending? If I hadn't realized that Morgan Matson had written this, I bet that I would've already guessed that by the end, because this is her magnificent writing style. She writes such a cutesy contemporary romance with her own twirl and style to give it a nice wrap-up. If it ended the way I expected it to, it certainly wouldn't make sense to have this be a trilogy. Contemporary chick-lit trilogies? Those rarely are published, but we have the best writer at our hands here who I bet will continue to wow us on every page.
I can't even explain to you how addicted I was to this book. It's unlike everything else I've read for a while, and it never left me clueless or feeling that it's stupid. It's a love story that's more chill and easy-going compared to the hardcore ones with crazy makeout scenes and parties. Finn gave us a story here that's more focused on what usually would happen to a young girl who is off on her own blasted by a past with lies and heartbreak. The title of this novel couldn't be more truer than it is, I'm telling you.
"It was a beautiful night, my secret was safe, and Josh was looking over at me occasionally and smiling. Suddenly, I was in the mood for a party." (Hardcover, page 264)
Sure, your secret is safe. I'm laughing right now because I completely expected the expected, you know? There are so many lies that you won't even suspect it. All of the characters are battered with some kind of secret that could ruin reputations and kill friendships. And I bet that if I paid more attention to these secrets from the beginning, I could've grabbed my detective cap on and would've solved everything. If I did, the rating would've definitely dropped because of the predictability. So let's thank my stupidity for this. If you'd like, I'd definitely recommend paying close attention to the events and everything. There were so many jaw-dropping moments where I legitimately covered my mouth of awe. Who would've known that... THAT would end up being the reality for Gemma in the end?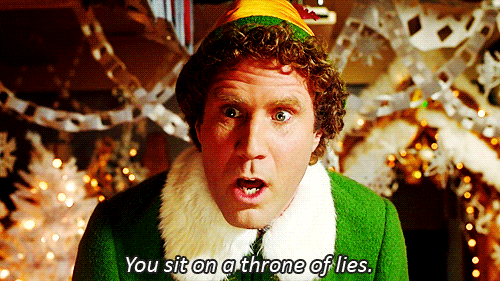 Stupid Gemma. *face palms self* She sadly was the reason why I had to give this a lower rating than what I really wanted to. She was so clueless and naïve to her surroundings and it kind of frustrated me. I initially suspected that this was Finn's point—to make her really dumb, but I then realized that it's just how she was supposed to be. I apologize, but for someone in her situation, I wish that we could've gotten someone more intelligent? Someone seriously could've solved the $300 swimsuit situation in a different matter than paying for it again. Or how she destroyed her and Hallie's friendship when they were twelve for a stupid reason. THEY WERE TWELVE. I was just: no.
Betrayal, lies, cheating, relationships, love, friendship... you'll catch a glimpse at all of these crazy mind-blowing subjects at one point in this novel, and you'll most likely adore it. Finn has definitely given readers the full-out contemporary experience that reminds me so much of Clueless and those cutesy teeny-bopper films that I continuously re-watch over and over again. I'd want to see a movie of this one, that's for sure. Like some easy-going not-The-Notebook style romance between Josh and Gemma? This has it for sure, as well as memorable, intriguing writing that makes me want to break fences, hearts and other things for the sequel.
What's your favourite Morgan Matson read? SINCE YOU'VE BEEN GONNNEEEEE is mine!